Balkan countries became permanent participants in European and World volleyball competitions, both in underage and senior categories. They achieved great results in all these competitions.
On the U19W European Championship in North Macedonia (August 27th – September 4th) out of 12 participants, five national teams are from Balkan (Serbia, Türkiye, Romania, Greece and host North Macedonia). Türkiye is the defending champion.
After a historic participation in the Men's EuroVolley back in 2019, North Macedonia proves as a destination where Volleyball is given the right amount of attention. In the 2022 case, all eyes will be on the top 12 U19 women's national teams for this historic event in North Macedonian Volleyball, given the fact that this will be the first continental competition of this magnitude to take place in the country.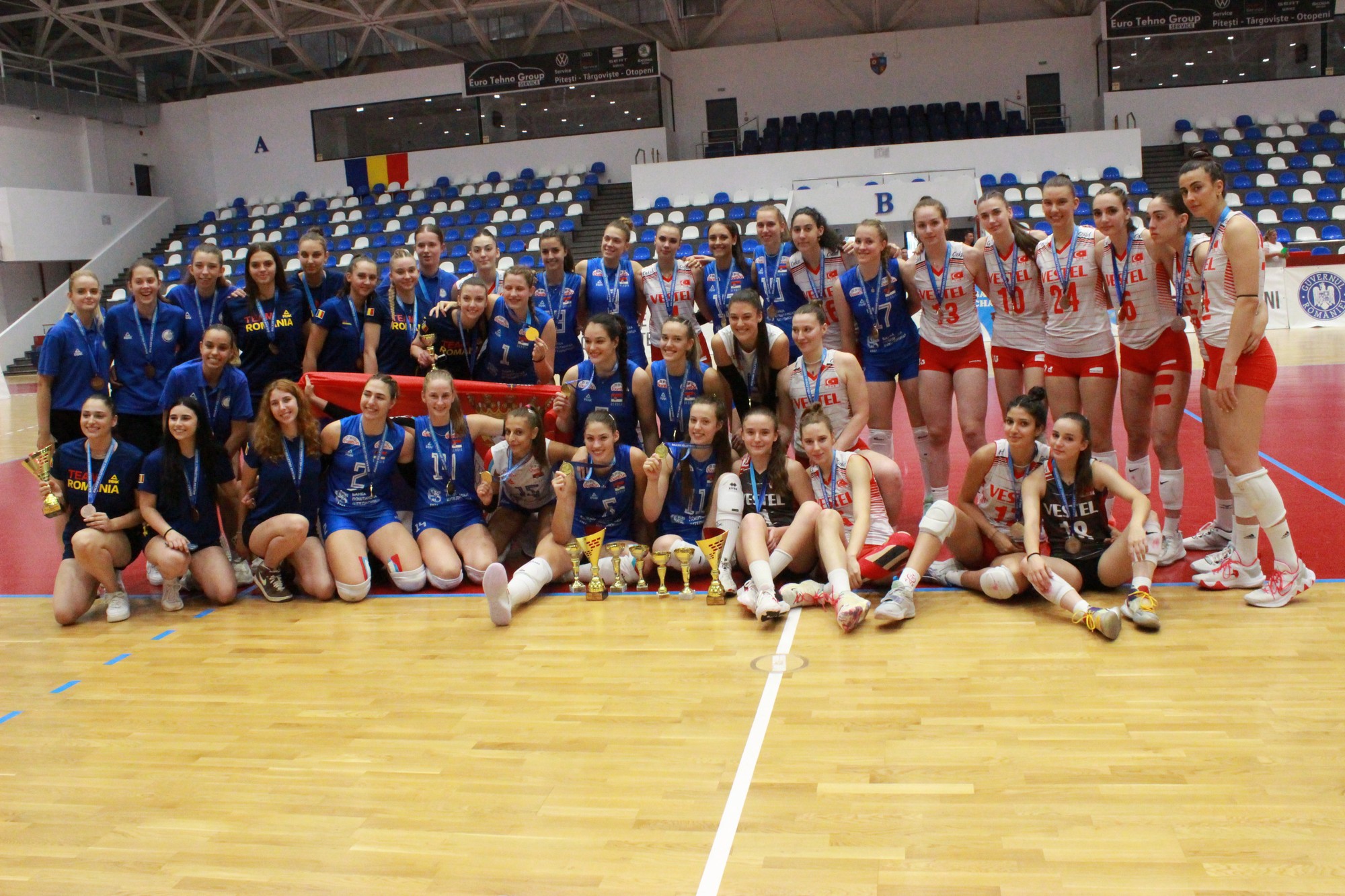 Serbia, with the Balkan gold in U19W competition plays the European Championship, while Türkiye is the runner-up, Romania defeated Greece in the match for third place, on recently held Balkan Championship in Romania.
The U20M European Championship will be held from September 17th to 25th in Italy, in which Bulgaria, Greece and Serbia will participate. Before European Championship, Balkan Championship will be held in the same category, which is scheduled from 6th to 10th September in Tirana, Albania.
In men senior competition, National teams of Türkiye, Serbia and Bulgaria are participants from Balkan on the FIVB World Championship, which is currently playing in Poland and Slovenia until 11th September and there we can see in action Balkan volleyball stars – Marko Podrascanin, Uros Kovacevic, Aleksandar Atanasijevic from Serbia, Aleksandar Nikolov and Tsvetan Sokolov from Bulgaria.
Türkiye, Montenegro, Greece and Romania qualified to #EuroVolleyM 2023 on recently held qualifiers, while Serbia and Bulgaria previously provided participation.
The Women's World Championship will be played from 23rd September to 15th October. At this prestigious competition, the representatives from Balkan are Türkiye, Bulgaria and current world champion Serbia and we will watch great volleyball from Balkan stars – Elitsa Vasileva from Bulgaria, Tijana Boskovic from Serbia.
BVA is indeed beauty of diversity and similarity.