The Drawing of Lots for CEV Euro Volley 2023 took place today at the Palazzo Reale in Naples, Italy in both competition.
Balkan players Filip Madjunkov from North Macedonia and Aleks Grozdanov from Bulgaria participated in drawing of cups for EuroVolleyM 2023.
In men's competition, seven Balkan countries will participate: Serbia, Bulgaria, North Macedonia, Montenegro, Romania, Turkiye and Greece, while two countries will be the hosts of groups for Euro Volley 2023 – Bulgaria (group B) and North Macedonia (group C).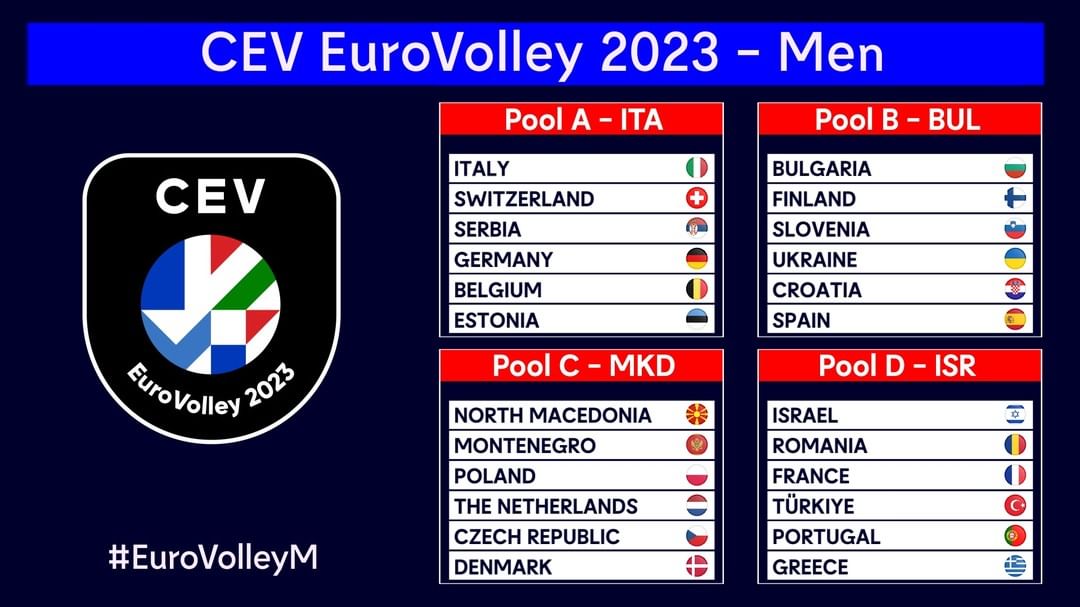 In women's competition, for European champion title from Balkan countries will compete: Serbia, Romania, Bulgaria, Bosnia and Herzegovina, Turkiye and Greece.