FIVB Volleyball Nations League (VNL) edition for 2022 was held from May 31st to July 24th.
Women's Finals were in Ankara in Türkiye, while the men's played in Bologna (Italy).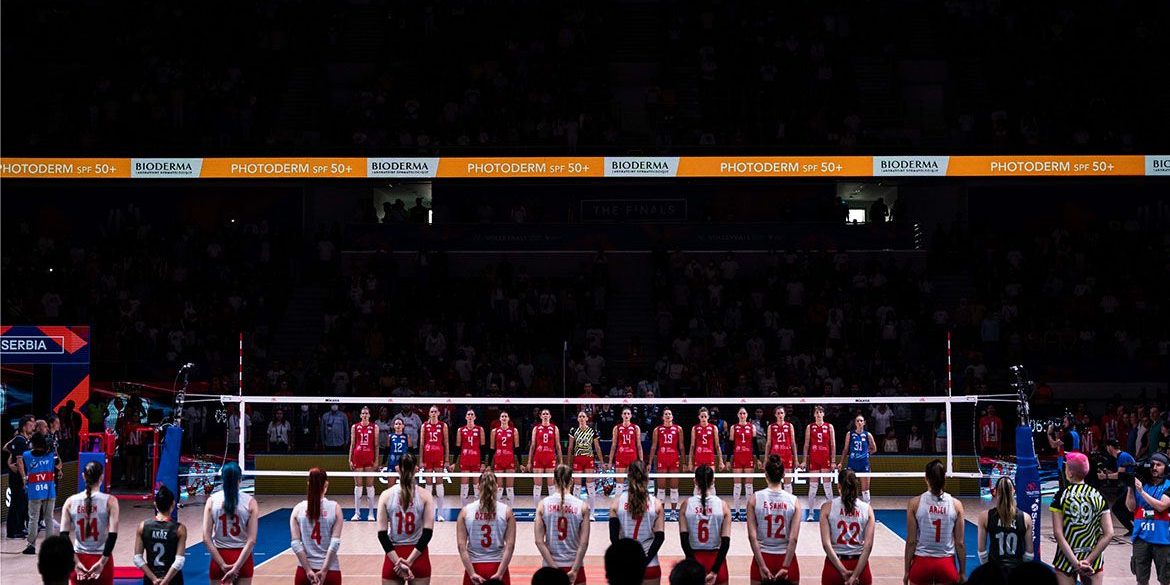 Balkanian volleyball national teams also took part in VNL – Bulgaria, Serbia and Türkiye in ladies competition, while Bulgaria and Serbia competed in men competition.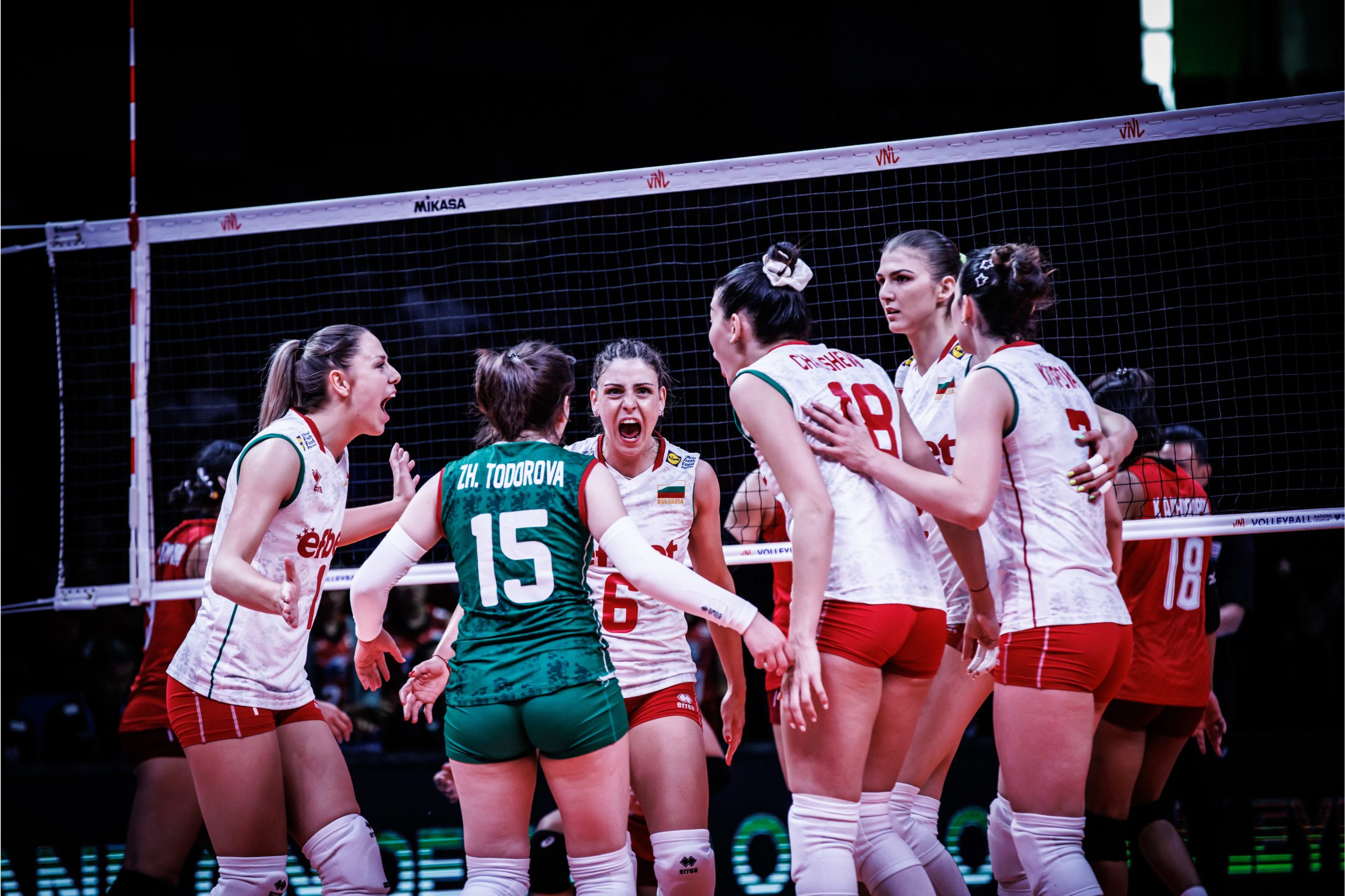 Serbia won 3rd place in women's competition after they defeated Türkiye which won 4th place. Bulgaria finished on 14th place.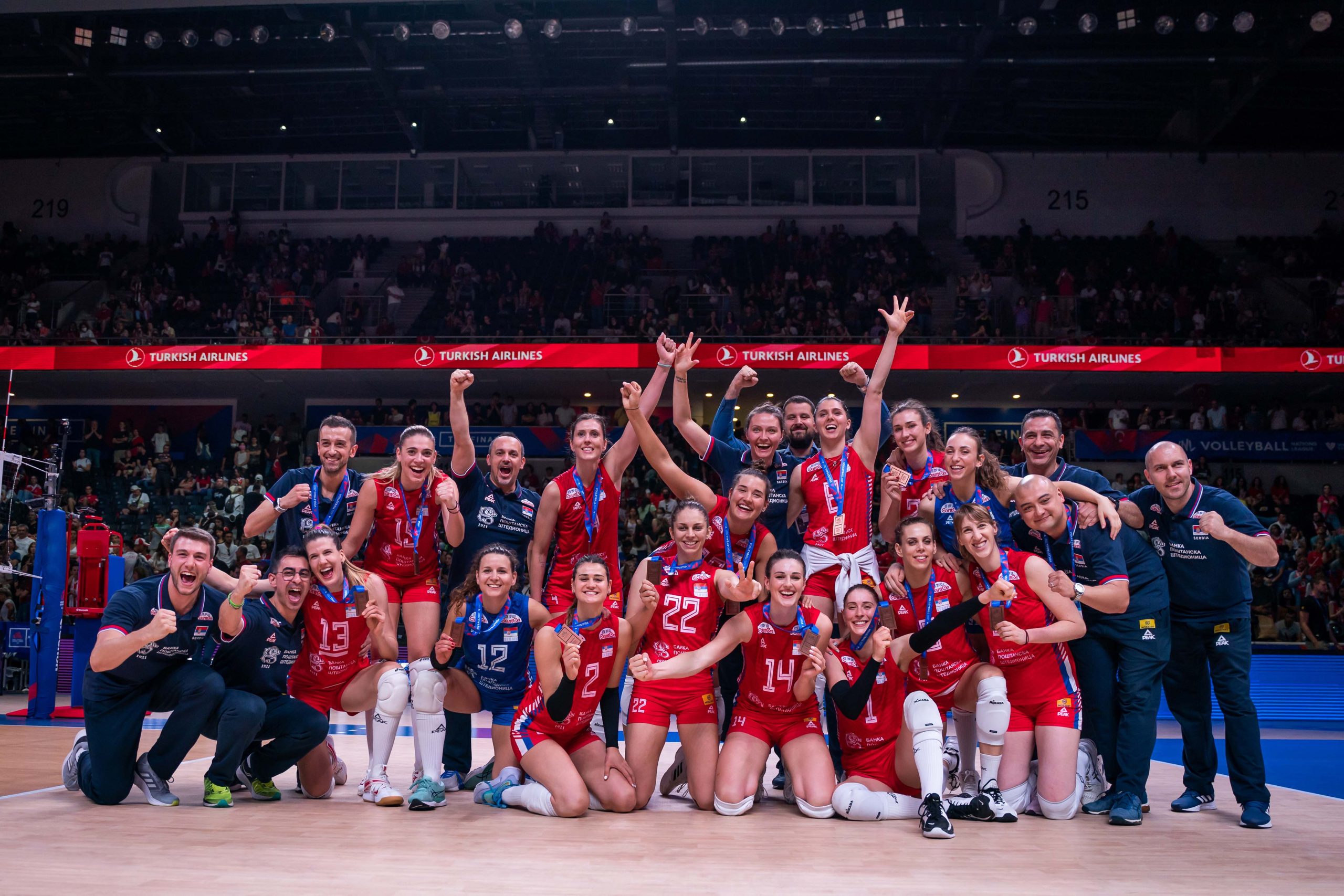 In VNL edition for men, Serbian team was 11th and Bulgarian took 14th place in the final standings.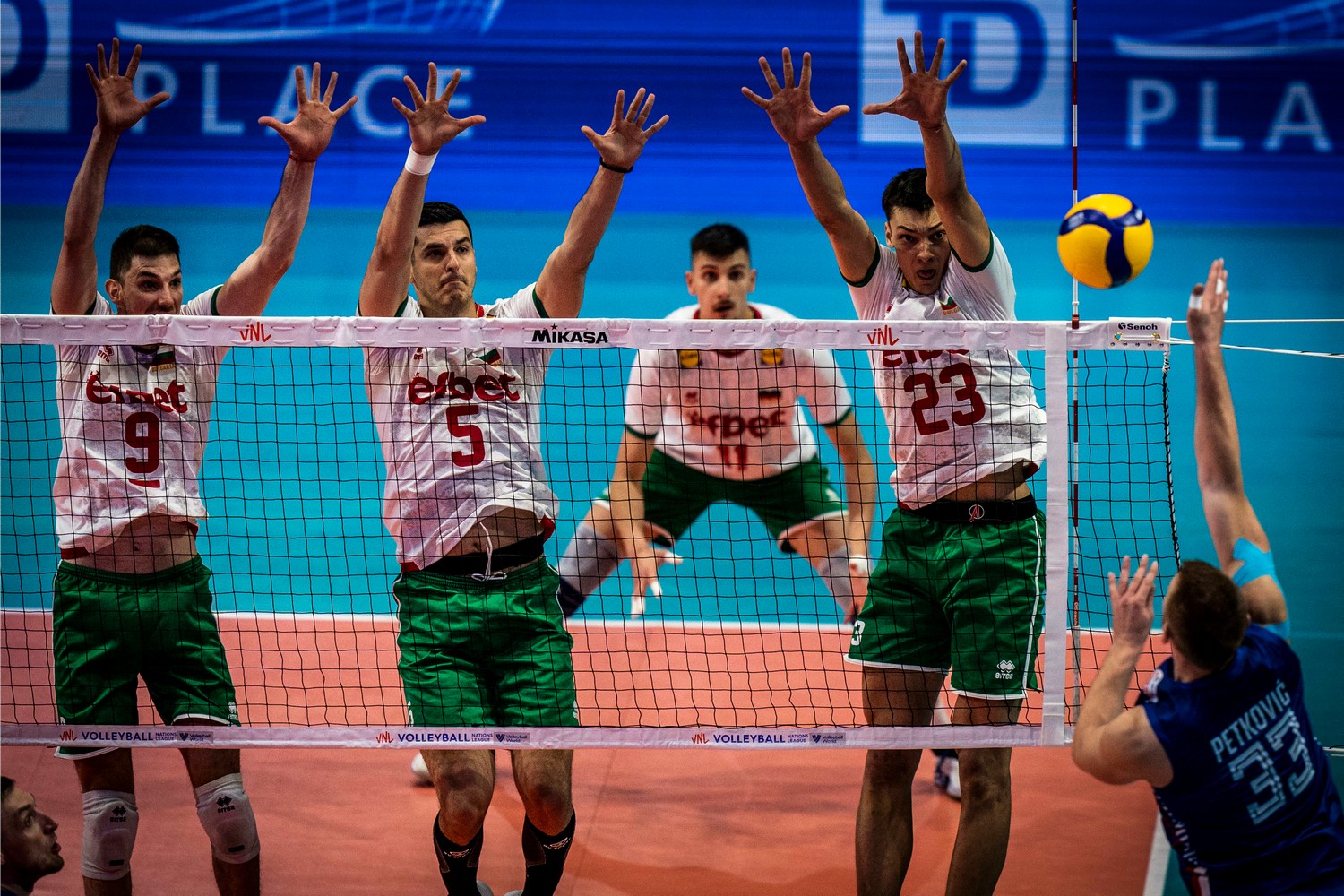 Volleyball Federation Bulgaria also organized one VNL week in Sofia, Bulgaria (from June 28th until July 3rd).
Volleyball players from Balkan stood out in their individual achievements.
On the best scorers and best attackers list, Karakurt Ebrar from Türkiye is on 4th place with 239 points, Ana Bjelica from Serbia took 5th place with 232 points in women's competition, while Aleksandar Nikolov from Bulgaria find himself on 6th place with 172 points for men.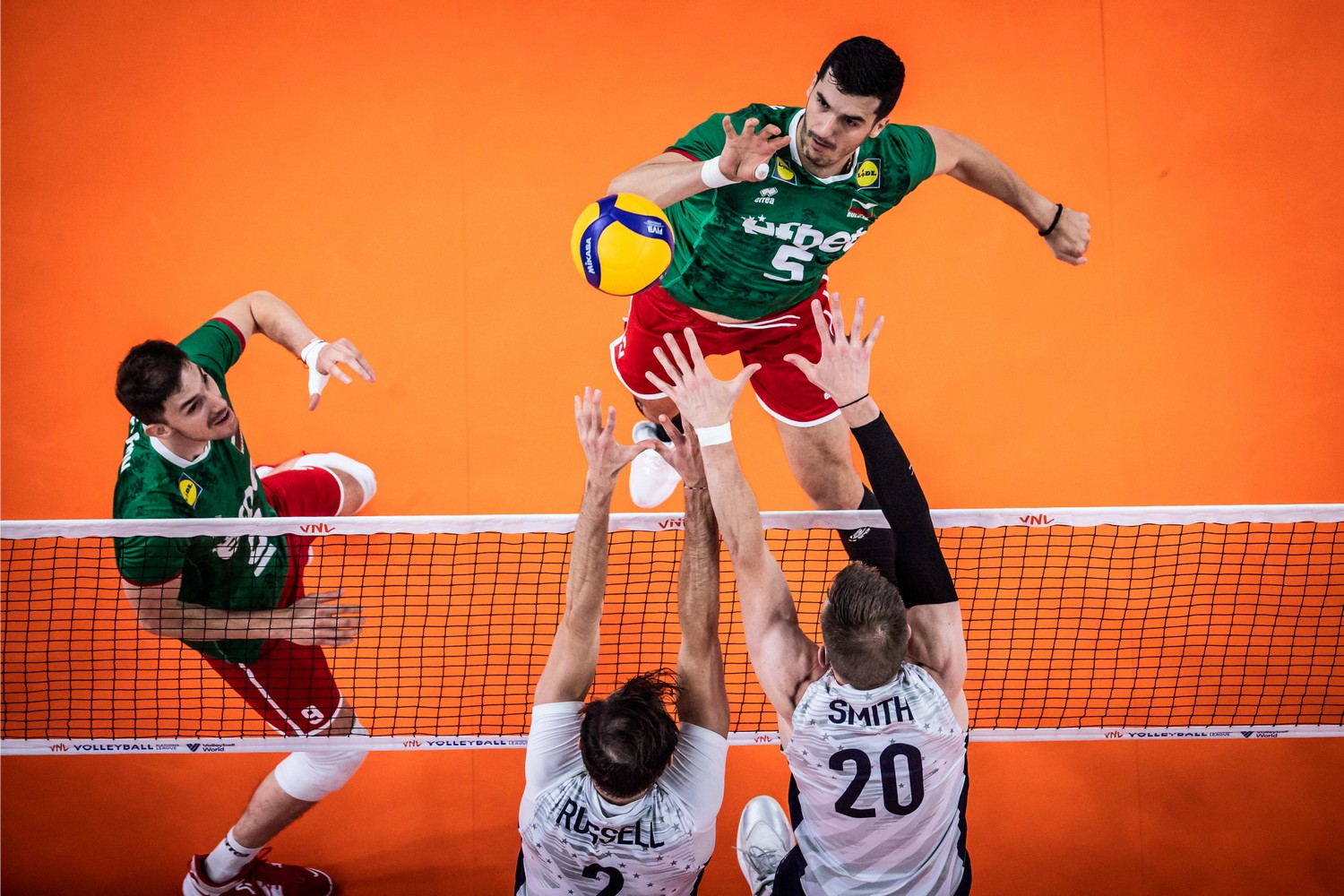 Svetoslav Gotsev from the Bulgarian team has the most blocks on blockers list for men's competition.
When it comes to women, near the top of the list were four players from Balkan.
Zehra Gunes from Türkiye is first on the list with most blocks, 3rd place goes to Maja Aleksic (Serbia), 4th place is took by Jovana Stevanovic (Serbia), 6th place reserved for Eda Erdem Dündar (Türkiye) and 9th place achieved Nasya Dimitrova (Bulgaria) in top 10 lists. Stevanovic was also pronounced as Best Middle Blocker of Final tournament of VNL 2022.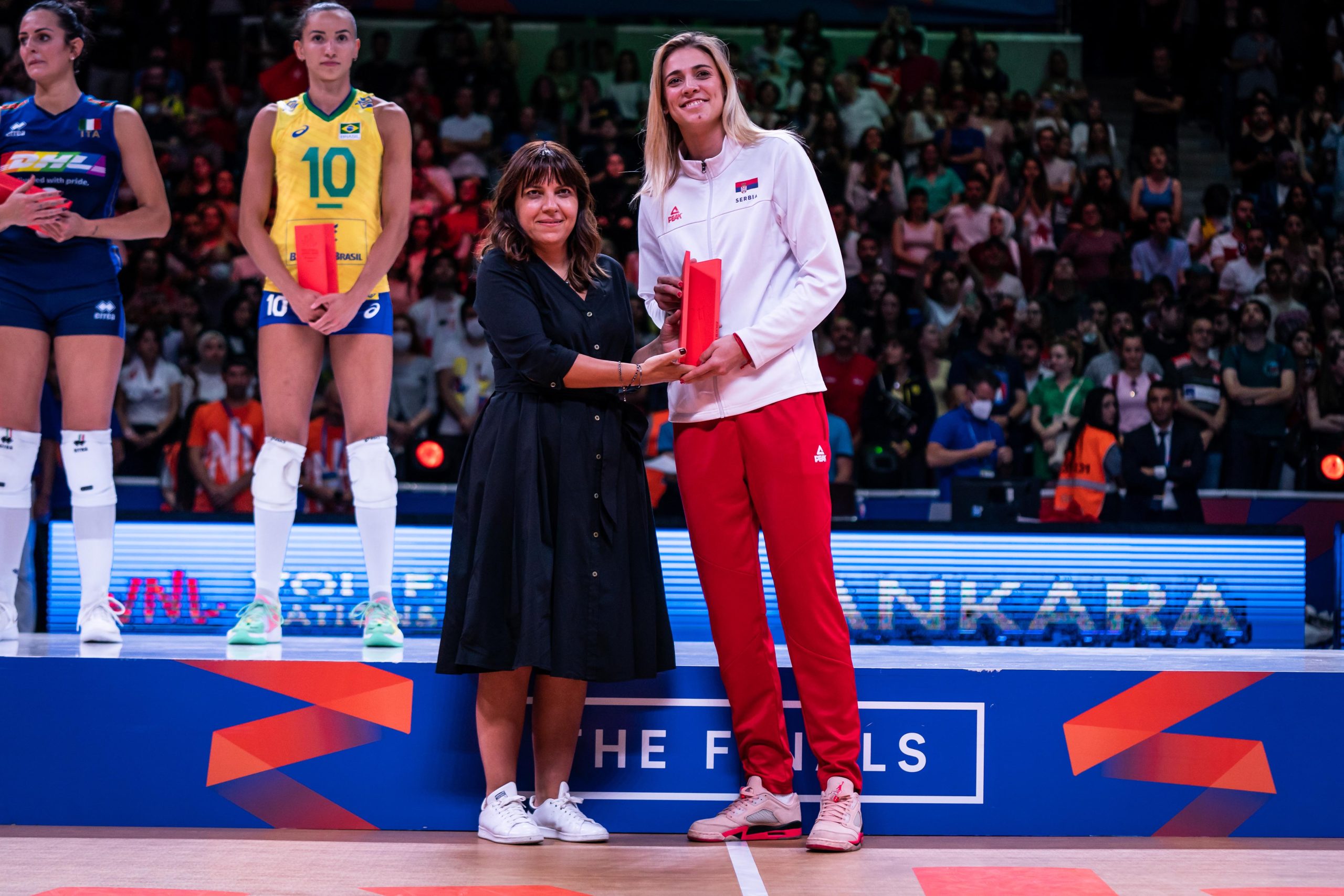 When it comes to best servers, Eda Erdem Dündar from Türkiye is on second place, while Jovana Stevanovic was 10th on the women's best servers list. Martin Atanasov from Bulgaria is on 8th place, while Miran Kujundzic takes 9th place on men's best servers list.
Seganov Georgi from Bulgaria was 3rd on list for best setters in men's competition.
Teodora Pusic from Serbia is 2nd on the best women's diggers list, while Zhana Todorova from Bulgaria is 9th.
On the best receivers list, Hande Baladin from Türkiye was 9th in women's competion, while Martin Atanasov from Bulgaria was 10th for men's.