The office of the CEV President in Belgrade hosted on Thursday a ceremonial signing ceremony of the agreement overseeing the co-organisation of this year's #EuroVolleyU17W involving the European Volleyball Confederation on one side and the National Federations of Hungary and Serbia, on the other. The agreement was signed by the CEV President Aleksandar Boričić, who is also an Honorary President of the Volleyball Federation of Serbia, and the Presidents of the National Federations of Hungary and Serbia, Dr Ferenc Kersch and Mr Đula Mešter.
Attending this ceremony were also the Member of the Hungarian Federation Board of Administration, Mr Ádám Baran, the Secretary General of the Hungarian Federation, Mr Zsolt Ludvig, and the Secretary General of the Serbian Federation, Mr Ivan Knežević.
The fourth edition of the CEV U17 Volleyball European Championship Women will be played in Békéscsaba and Vrnjačka Banja from 11 to 23 July, with the semi-finals and medal matches due to take place in Vrnjačka Banja on July 22-23. For the first time, the event will feature as many as 16 participating teams.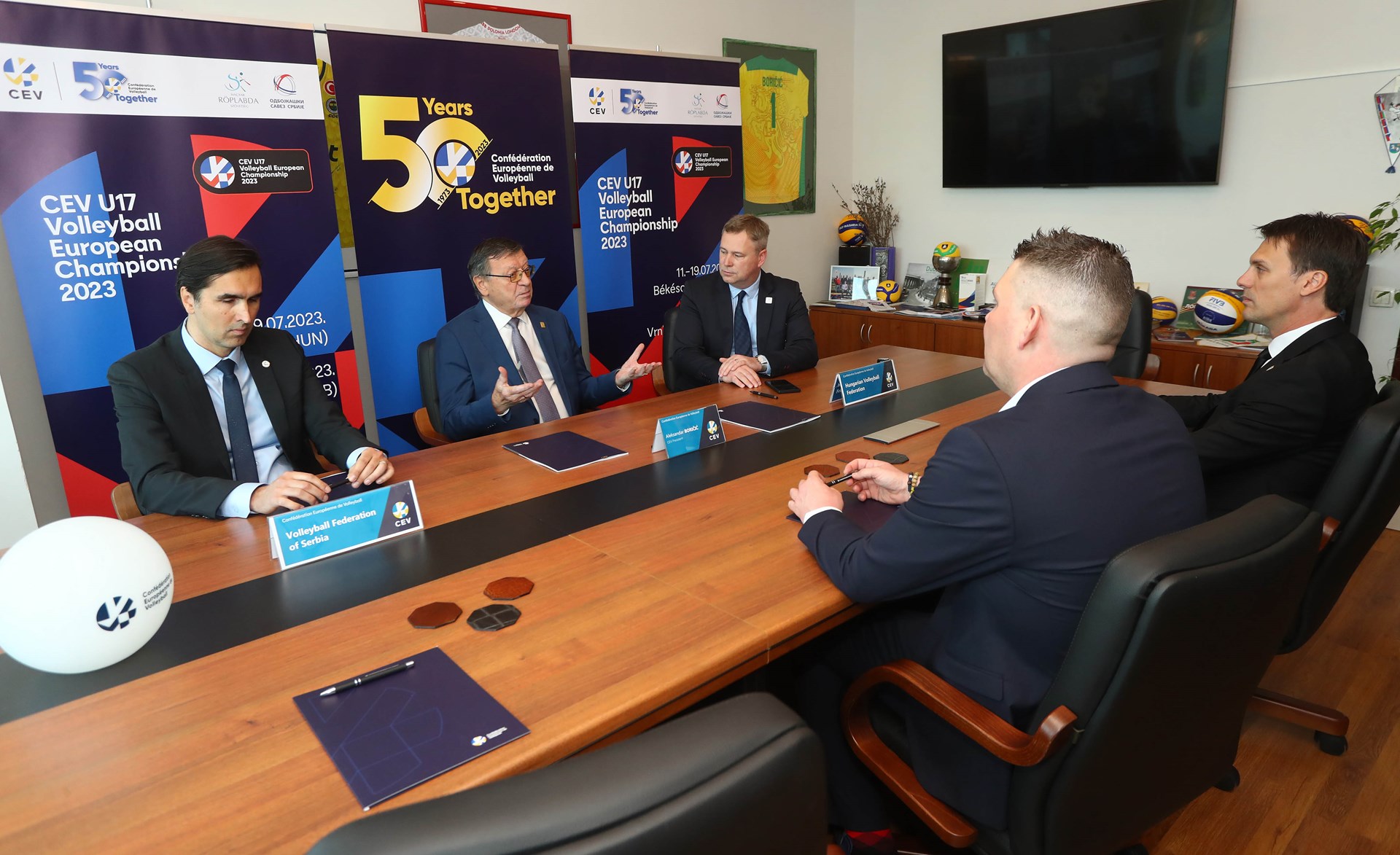 In the conversation with the representatives of the two Federations, the CEV President emphasised that such age-group events are of utmost importance to grow the future stars and next generations of Volleyball enthusiasts and fans through the promotion of this sport to the younger generations and in new territories, thus enabling youngsters to live and grow with the game.
The Presidents of the two Federations portrayed their current fruitful cooperation that has been raised to a new level after a previously signed cooperation agreement.