CSM Volei Alba Blaj won the Romanian National Women Cup for the third time in a row. In the final, which was played on Sunday in Mioveni, CSM Volei Alba Blaj defeated CSM Târgoviște 3-1 (28-30, 26-24, 25-12, 25-22).
Scoring 21 points, Victoria Russu was the best scorer of the winning team and MVP of the match.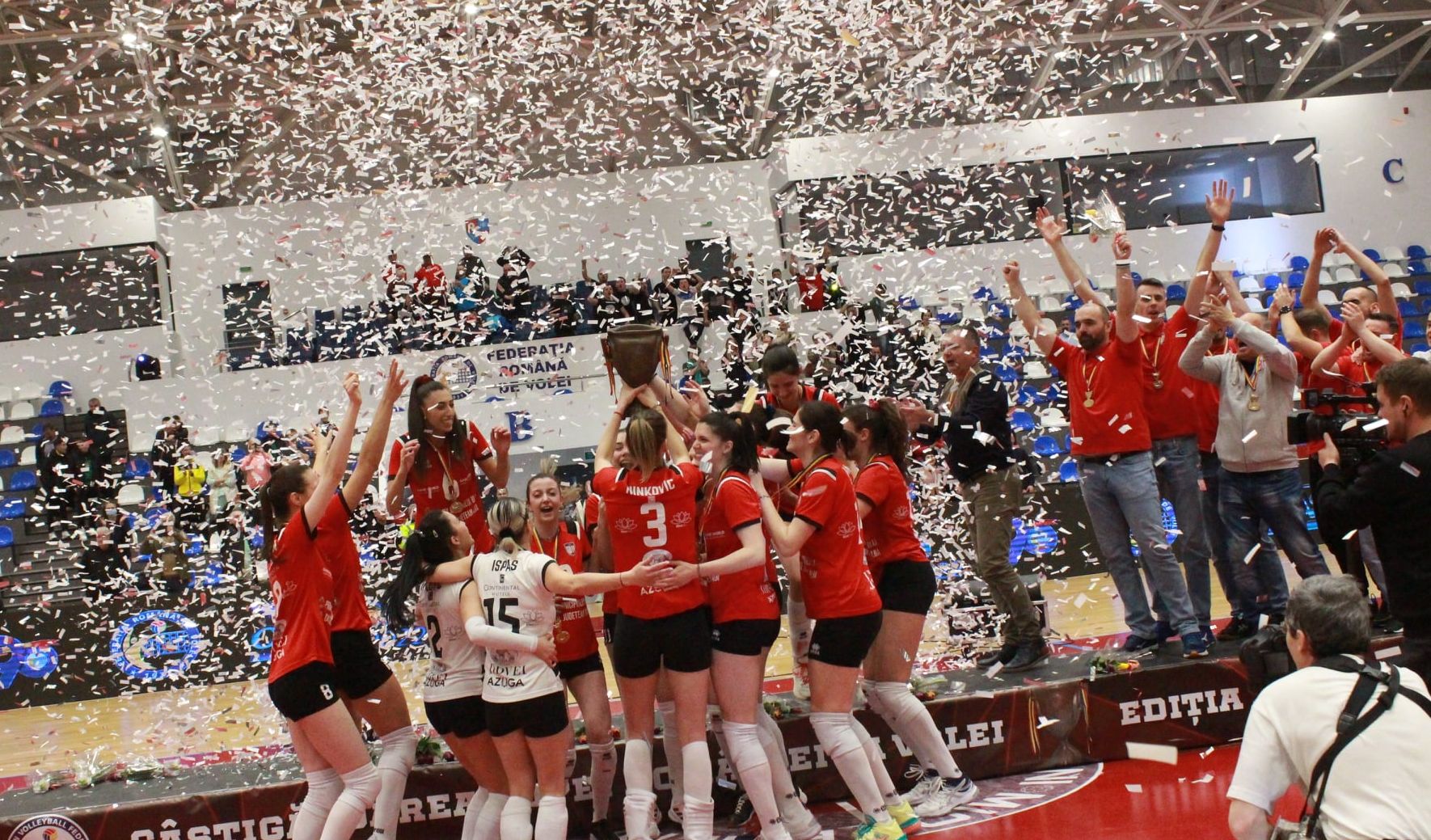 For CSM Alba Blaj Volleyball, this is the fourth Romanian Cup won in history, after those of 2021, 2019 and 2017.
CSM Târgoviște remains with only one trophy, won in 2016.
In the semifinals of the Final Four Tournament, which are played on Saturday, CSM Volei Alba Blaj defeated CSO Voluntari 3-1 (23-25, 25-19, 25-21, 25-21) and CSM Târgoviște defeated Rapid with a score of 3 -0 (25-16, 25-15, 25-21).