In a few days only, Halkbank ANKARA will contest their third European final in history when they play NARBONNE Volley of France for the title of this year's CEV Volleyball Challenge Cup. The team from Turkey's capital city previously claimed the CEV Cup crown in 2013 and a year later lost the gold medal match of the CEV Champions League to Russia's standout Belogorie BELGOROD. Halkbank will be hosting the first round of the Challenge Cup finals on March 15 – before the return fixture follows a week later in France.
"I am very happy to be the first team to qualify for the CEV Challenge Cup final after securing the BVA Cup title. Every member of the team has put in a lot of effort since the start of the season to make it to the final. We reached the final by edging past a number of strong opponents", said Taner Atik head coach of Halkbank.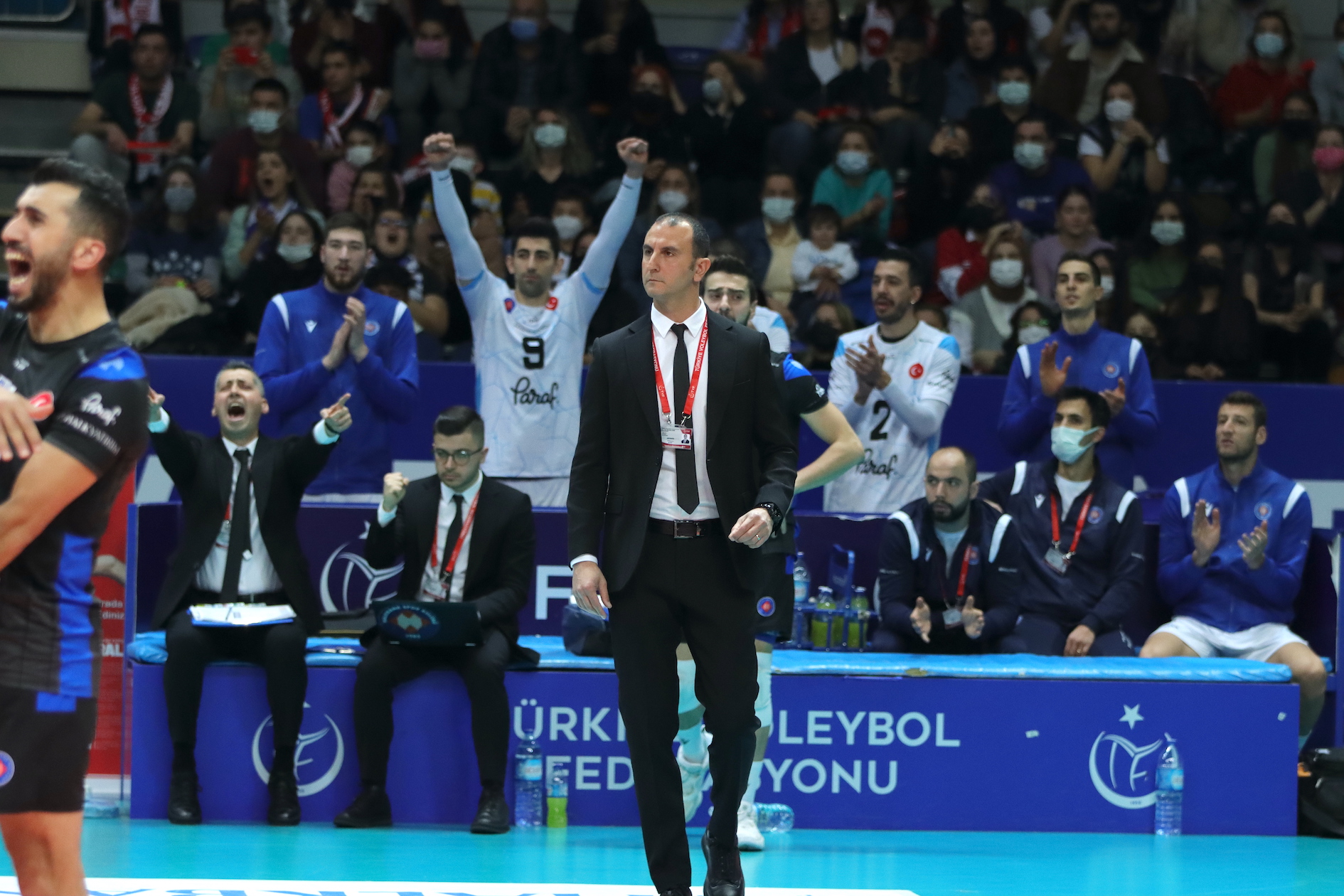 Halkbank qualified for this year's CEV Challenge Cup only after securing the BVA Cup title at the very beginning of the current season. "I think that my team, which has showed a great performance in both the Efeler League and the CEV Challenge Cup this season, deserves to be the champion in the end. There is one last step left, but this step will be the most difficult one. Despite this, I have a lot of confidence in my team. The synergy among the players, and the experience and culture of Halkbank Sports Club playing in such finals are our greatest strengths. We have worked hard to reach the final and this team deserves to be the eventual champion," Atik adds.
Yiğit Gülmezoğlu, outside hitter of Halkbank and a member of the Turkish national team as well, is spending his first season with the club: "We have been working really hard this season to reach our goal – which is bringing the Challenge Cup to Ankara. We will do our best to win the first match in Ankara in front our fans and we hope to show some good Volleyball."