Jedinstvo STARA PAZOVA have achieved the greatest success in the club's history after claiming the title of Serbian women's national champions for the first time. In the fourth match of the Banka Poštanska Štedionica Superliga finals, Jedinstvo defeated ZOK UB 3-0 (25-17, 25-22, 25-14) after 78 minutes of action to finish the championship series with three wins to their name and only one for the opposition.
Djula Mešter, President of the Volleyball Federation of Serbia, handed over the championship trophy to Isidora Kockarević, team captain of Jedinstvo. Ivan Knežević, Secretary General of the Volleyball Federation of Serbia, presented the trophy specifically designed for the runners-up to Sladjana Erić, team captain of ZOK UB.
Branka Tica, receiver of Jedinstvo, was named the best player (MVP) of the Banka Poštanska Štedionica Superliga play-off finals and she received the award from Vesna Djurišić, Vice-President of the Volleyball Federation of Serbia. Mladen Savić, director of the Sremska Mitrovica branch of the Banka Poštanska Štedionica (Postal Savings Bank), the general sponsor of the national volleyball leagues in Serbia, presented Branka Tica with a check of € 500 intended for the best player of the championship series.
"I have been waiting for this title for years and I am glad that this generation of players have achieved this major goal. I hope that we will continue winning trophies in the coming years too. I think that we played on a high level throughout this season, and I want to congratulate my 14 players and my staff for this excellent result", said Jovo Caković, head coach of Jedinstvo STARA PAZOVA.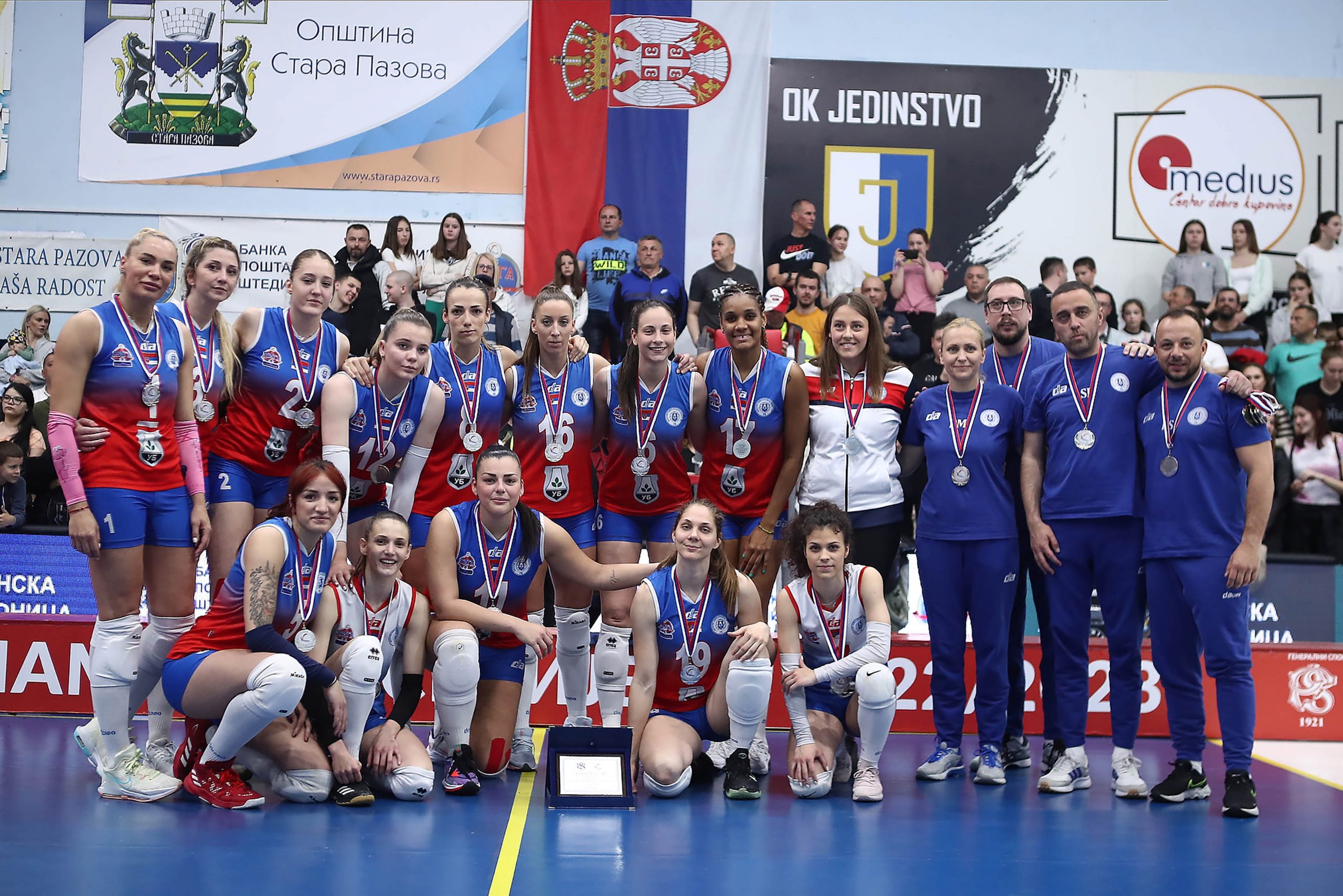 "Our outside hitters today performed poorly, so we managed to score points only through the middle blockers. I expected a better match from us, we received well, but our attack was not efficient. Jedinstvo beat us with ease. They played well the whole season, and they deserved this title. We could not do more in this moment. We had problems with injuries, especially with our first setter, and several other players, so if we had not had these misfortunes, maybe this series would have gone the other way around," explained Marijana Boričić, head coach of ZOK UB.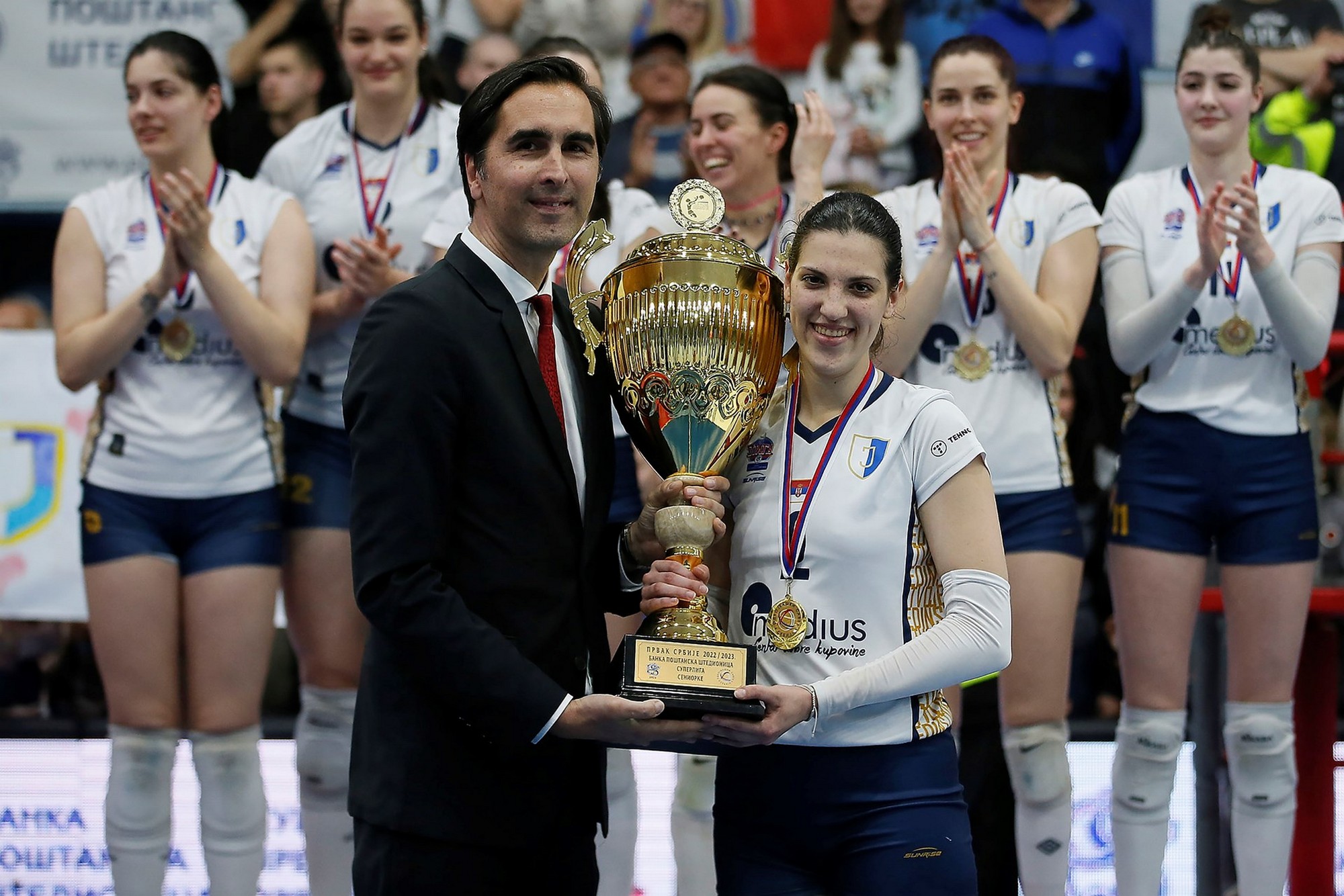 "We are too emotional right now. We deserved this. This is a great success for us. I want to thank my hero teammates who pulled through this, and I am so proud of them", said Isidora Kockarević Captain of Jedinstvo STARA PAZOVA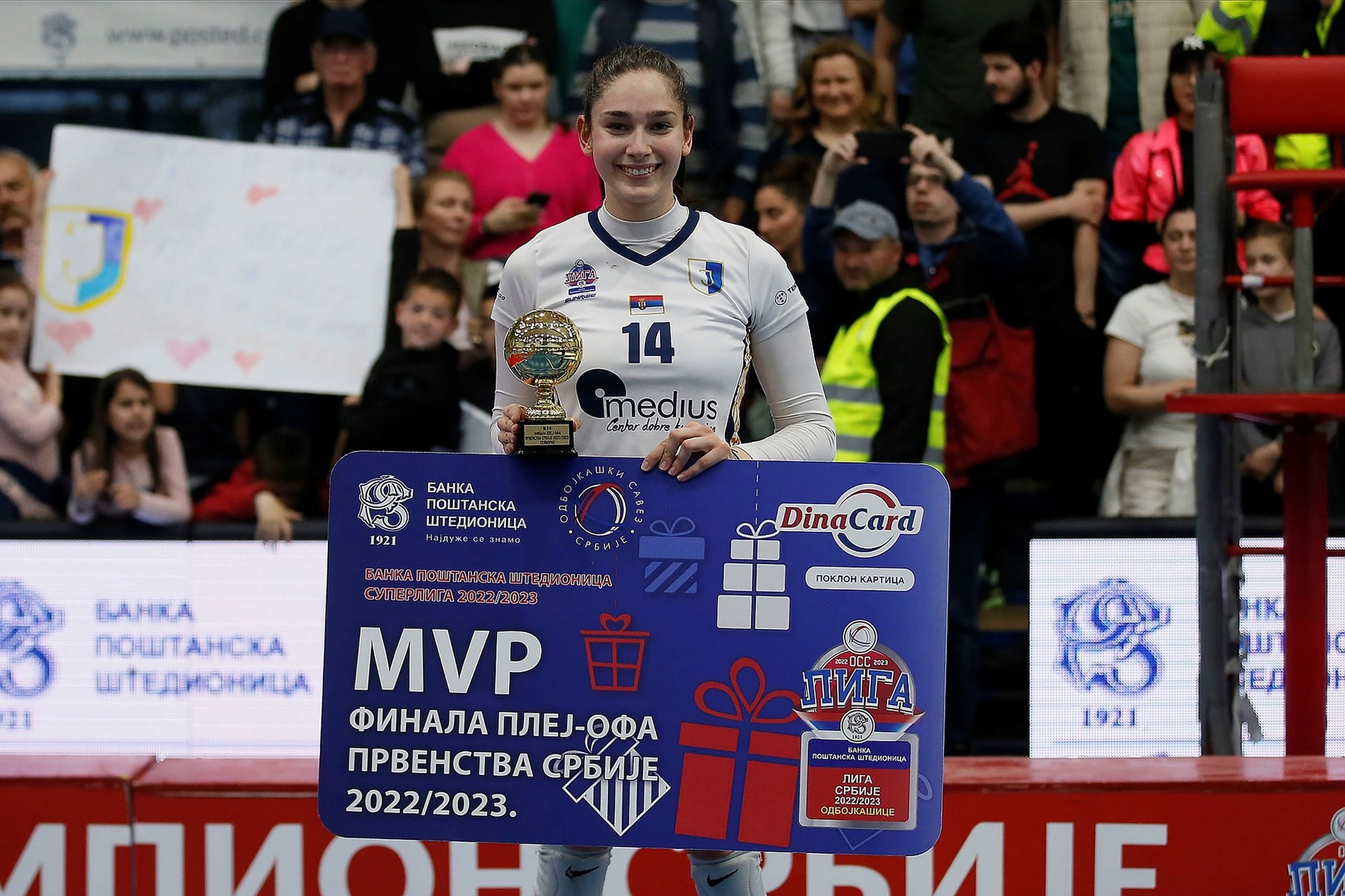 "This MVP award belongs to the whole team. This season was the most difficult one since I came, and I have been here for five years now. We played three major competitions, so many matches, and we deserved this. We believed in us, and God rewarded us for our effort. This is a historic night for us and for the club," said Branka Tica, outside hitter of Jedinstvo and MVP of the final play-off series.