Thousands of fans, as many as like never before, watched the final round of the championship series in the Kosovar women's national league – with KV Drita GJILAN eventually retaining their title. The atmosphere was literally spine-tingling as KV Drita claimed the crown for the seventh time in their history. The fifth and last match of the series brought together more than 3,500 fans delivering a special choreography and witnessing a dramatic match between KV Drita and their rivals of Skenderaj.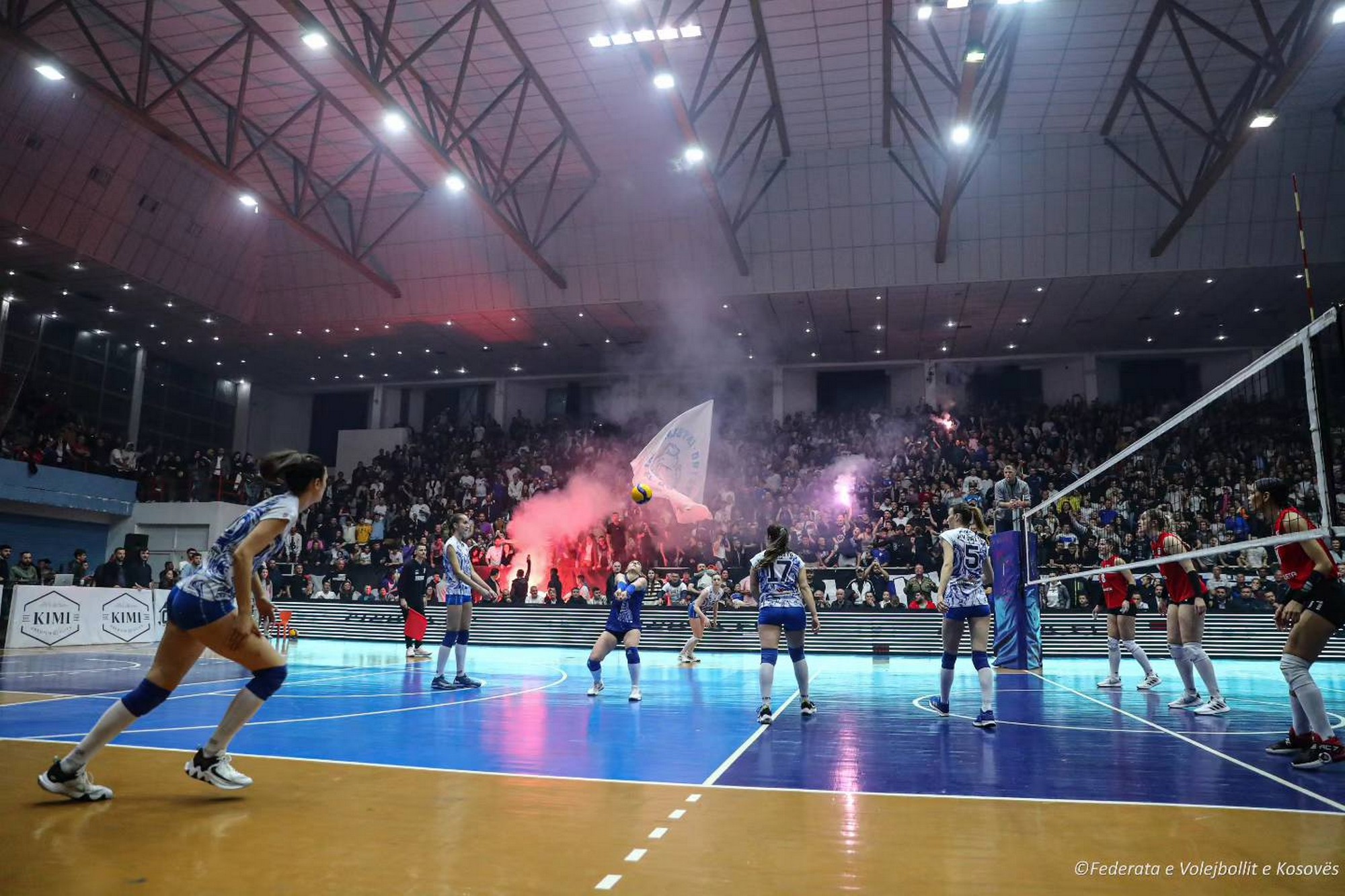 In the opening ceremony, the president of the Kosovo Volleyball Federation, Bahri Gjinovci, presented shirts of the national team of Kosovo to the Mayor of Gjilan, Alban Hyseni, and the Sports Director of Skenderaj, Alban Berisha.
The match started with an extraordinary tempo and with frequent changes in the lead, before KV Drita fixed the final 25:22 on the scoreboard. In the second set, Skenderaj started better. The team from Drenica did set the pace of the game for quite some time, but they eventually lost it towards the end of the set following a run of six unanswered points by Drita resulting in another 25:22 set win. At this stage, Skenderaj had nothing to lose and mobilised all their strength, but the psychological pressure from the disadvantage took its toll, especially in the second half of the third set. Drita used it to their advantage, securing an eight-point lead, and Skenderaj's comeback came too late, with the set ending at 25:21 for the team from Gjilan following the last point of the season scored by Venera Kadriu.