Two much-decorated teams from Belgrade – Crvena Zvezda and Partizan Soccerbet in the women's and men's competition, respectively – emerged as the winners of the Serbian Cup Finals held this past Sunday, March 6, in the city of Lajkovac.
The two Belgrade giants, Crvena Zvezda and Partizan, thus added one more trophy each to their already rich resume. This is the eighth national cup title for Partizan and the first such triumph in 32 years, and 18th crown for Crvena Zvezda's women, who lifted the trophy for the first time in eight years.
Bojana Drca, better known under her maiden name Zivkovic, setter and team captain of Crvena Zvezda, and Novica Bjelica, middle blocker of Partizan Soccerbet, received the MVP awards for the competition – an accolade that they can add to their long list of achievements with the Serbian national teams.
"For sure, I am happy with the MVP award. I am not someone who is used to this kind of recognition, because I play in the position of middle blocker. To be honest, I did not even expect it. Everyone who plays in my position is greatly underestimated and does work in the shadows. This is just a confirmation that I can still give a lot on the court, even though I am 39 years old", said Novica Bjelica , player of Partizan Soccerbet and MVP of the men's Final.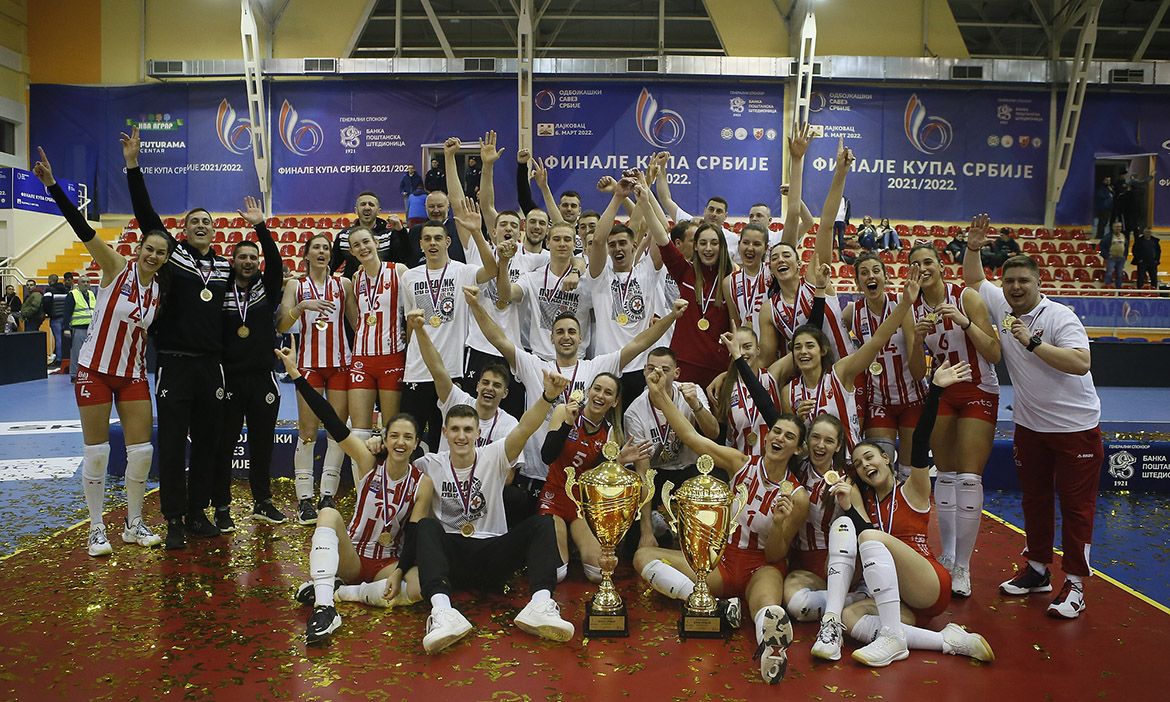 "I would like to congratulate my teammates, since we have once again shown that we have character. We played a great match, even though we had a little scare at some point. We managed to come back, and then won 3-1. I am overwhelmed with emotions, we have been working hard to prepare for this game, and we showed the quality of our team on the court. This MVP award goes to the whole team, really", said Bojana Draca, player of Crvena Zvezda and MVP of the women's Final.