Greece secured their spot in the Final Round of this year's #EuroVolleyU18M after completion of two competition days in Sigulda. On Friday, they beat Estonia 3-1 and some 24 hours later, they edged hosts Latvia 3-2 to claim top spot in the group and punch their ticket to Tbilisi, Georgia – where the Final Round will be taking place in mid-July.
Panagiotis Lakasas, head coach of Team Greece, was obviously very happy and pleased with his team:
"These young players tried so hard. We spent 1.5 year without any competition because of the coronavirus pandemic. In Greece, the authorities shut everything down. This is the second tournament we have played since Christmas and I believe my team deserved the qualification to the U18 European Championship. I think the big target for us is in 2024 when we will have the U20 European Championship in Greece."
When asked about the preparation for the finals, the Greek coach emphasised that his players would have to focus on their school obligations first. "In the middle of June, we will then start to practice again but I know that in the meantime, they will continue to work individually. We want to improve the physical condition and of course, we hope to achieve a good result in the Final Round."
U18M National team of Serbia recorded three victories on the tournament of 2nd round and qualified for #EuroVolleyU18M from first place in Pool B. Serbia defeated Ukraine 3-1, Denmark 3-0 and Turkey 3-1 in Vrnjacka Banja. Turkey was second with two wins and one defeat.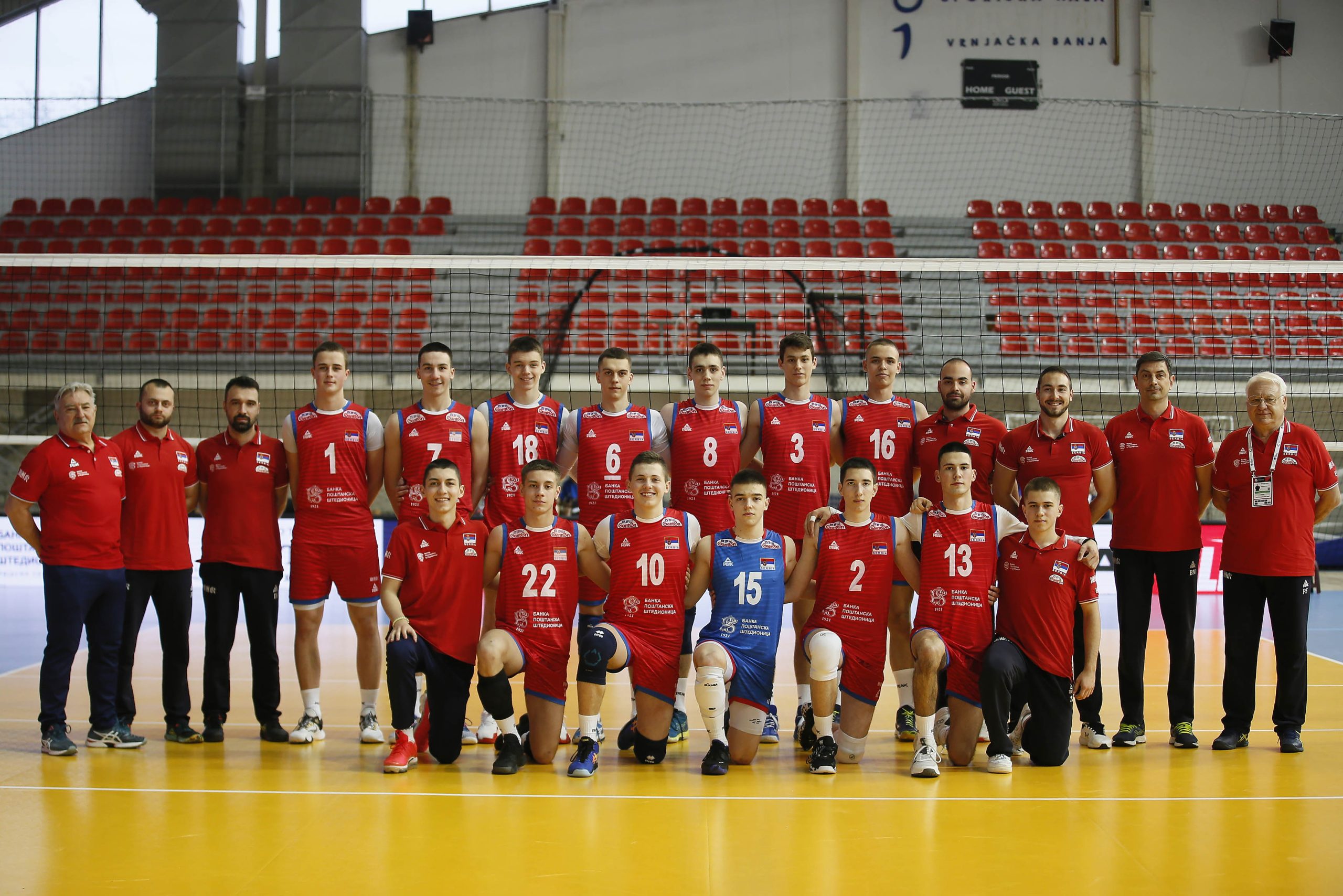 In Serbia National team the best was Luka STANKOVIC with incredible 39 points on match against Turkey.
U18 National team Romania was third in pool E with one win and two defeats.
This was the second and last stage of the 2022 #EuroVolleyU18M qualifiers – after Poland, Slovenia, Bulgaria, Finland and Belgium had punched their respective ticket to Tbilisi through the zonal qualifiers held in late 2021 / early 2022.