Serbia's players and coaching staff were welcomed home after securing a second consecutive FIVB Volleyball Women's World Championship title on Saturday.
The team had a celebratory flight back home, with cake and champagne served, and met their families and friends at Belgrade airport. Later on Sunday, it was time to reunite with their fans at City Hall, with a huge crowd welcoming the world champions home.
Team captain, Tijana Bošković, team setter, Bojana Drča, and the head coach, Daniele Santarelli, addressed the public and the media representatives, in a ceremony that was broadcasted live on the channel 1 of Serbian National Broadcasting company (RTS).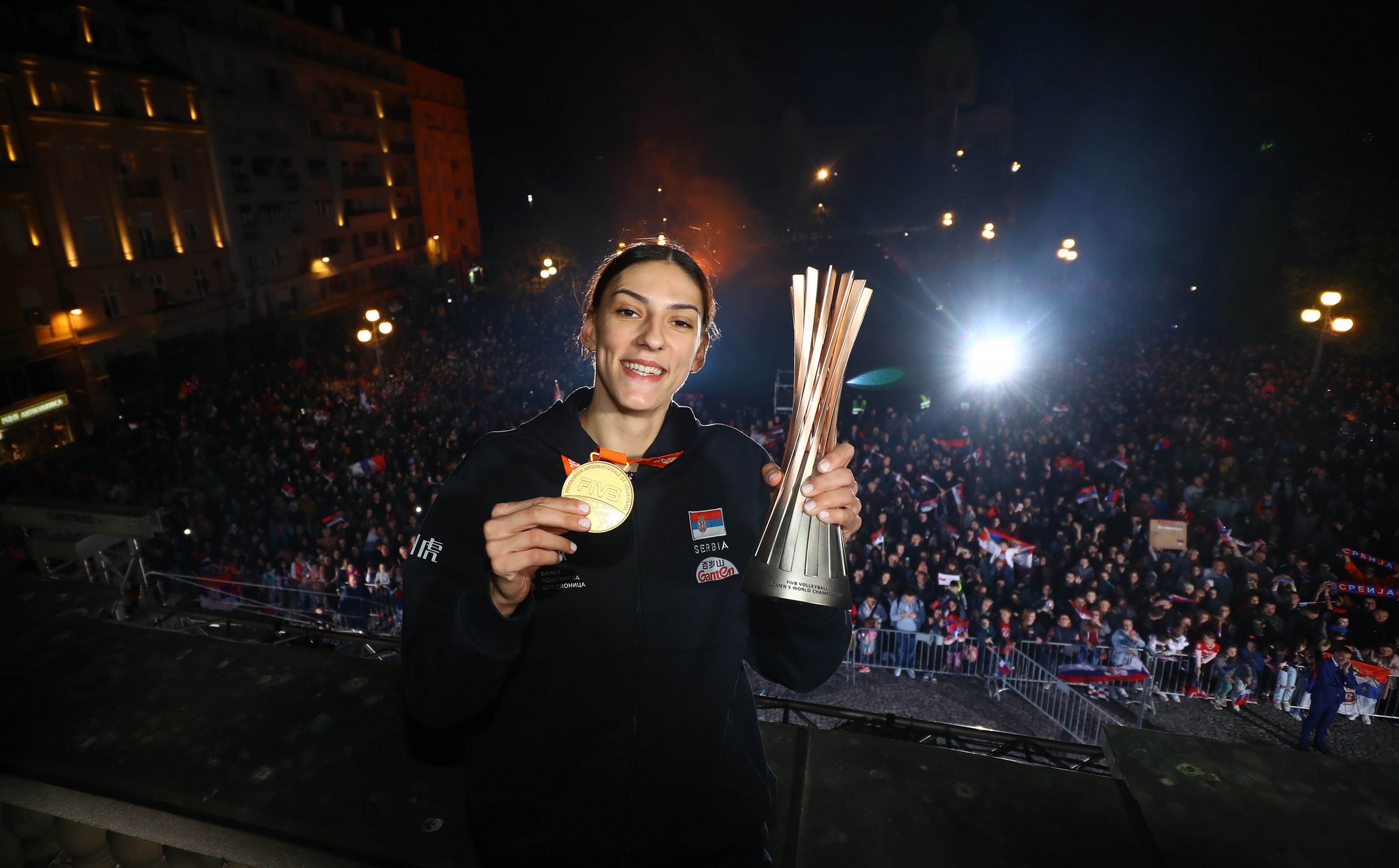 After that, the team was directed to Belgrade city center, to the famous balcony of the Belgrade City Hall, where more than ten thousand people waited to see their champions.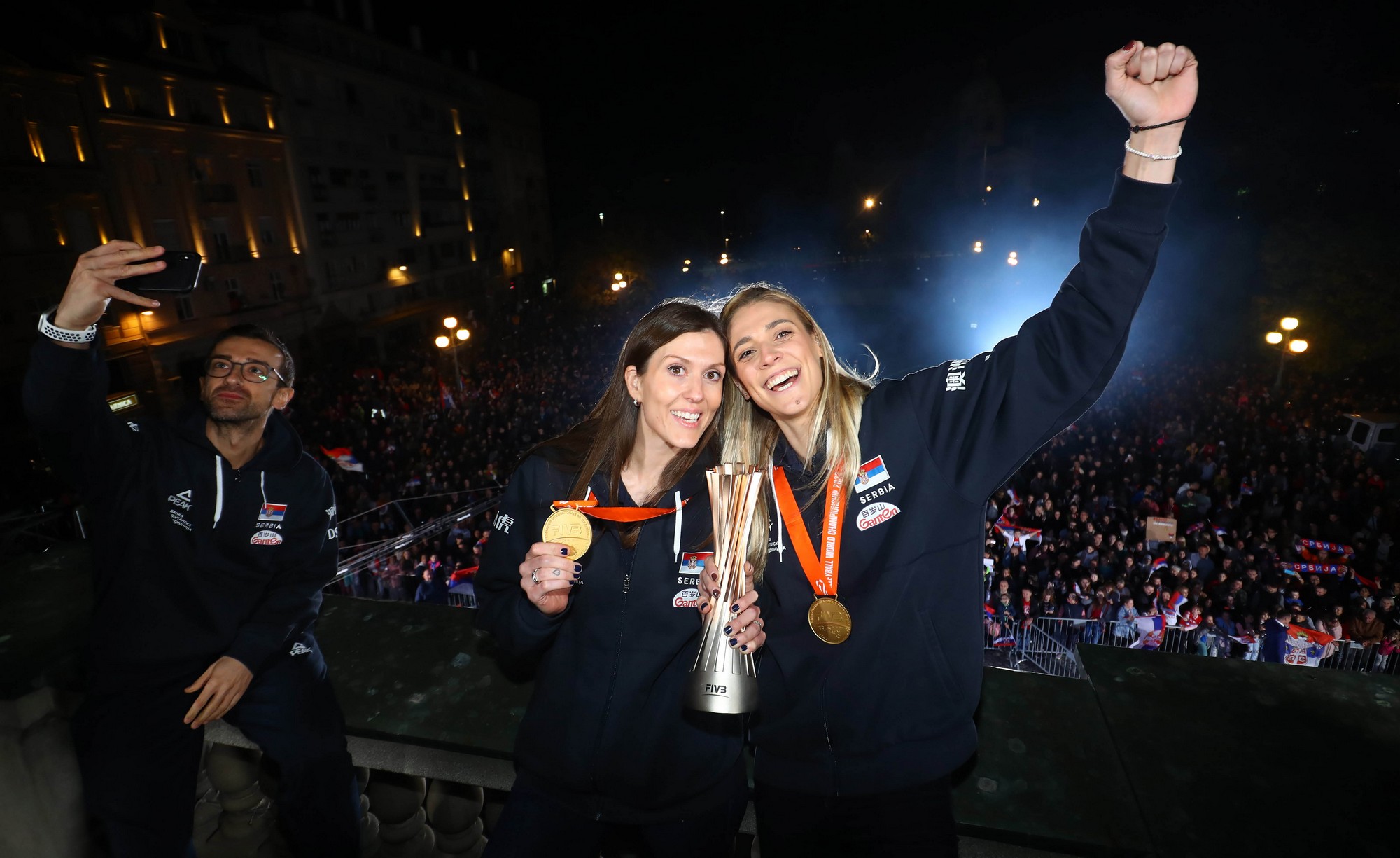 The magnificent day was concluded with all players and staff members appearing in front of the fans, cheering and singing with them.
The celebration at Belgrade's City Hall has become a tradition for the team after important results. It has been repeated quite a few times over the last six years with world titles in 2018 and 2022, two Olympic medals (silver in Rio 2016 and bronze in Tokyo 2020), two European titles (2017, 2019) and a bronze medal at the VNL (2022) in the period.