The Golden #EuroLeagueM has emerged as a thrilling battleground for European nations, showcasing their prowess in the exhilarating sport of volleyball. Today's clash between Türkiye and Denmark has created a buzz of anticipation and excitement within the volleyball community. In the end, it is Türkiye with a deserved 3-1 win (21-25, 25-21, 26-24, 25-19) and they are also through to the Final Four of this competition.
The first one was a surprising one for everyone cheering on Türkiye in the Arena. It all started really well for the home team with 5-1 on the scoreboard as Denmark was lagging behind. Soon enough Türkiye began making errors in their game, with the net fouls, strong serve, and not-so-good blocking. This turned out to be very good for the team of Denmark who went completely back in the game and equalized the score at 15-15. Türkiye's error continued later on and Denmark was in a really good position of taking this set which they managed to do with 21-25.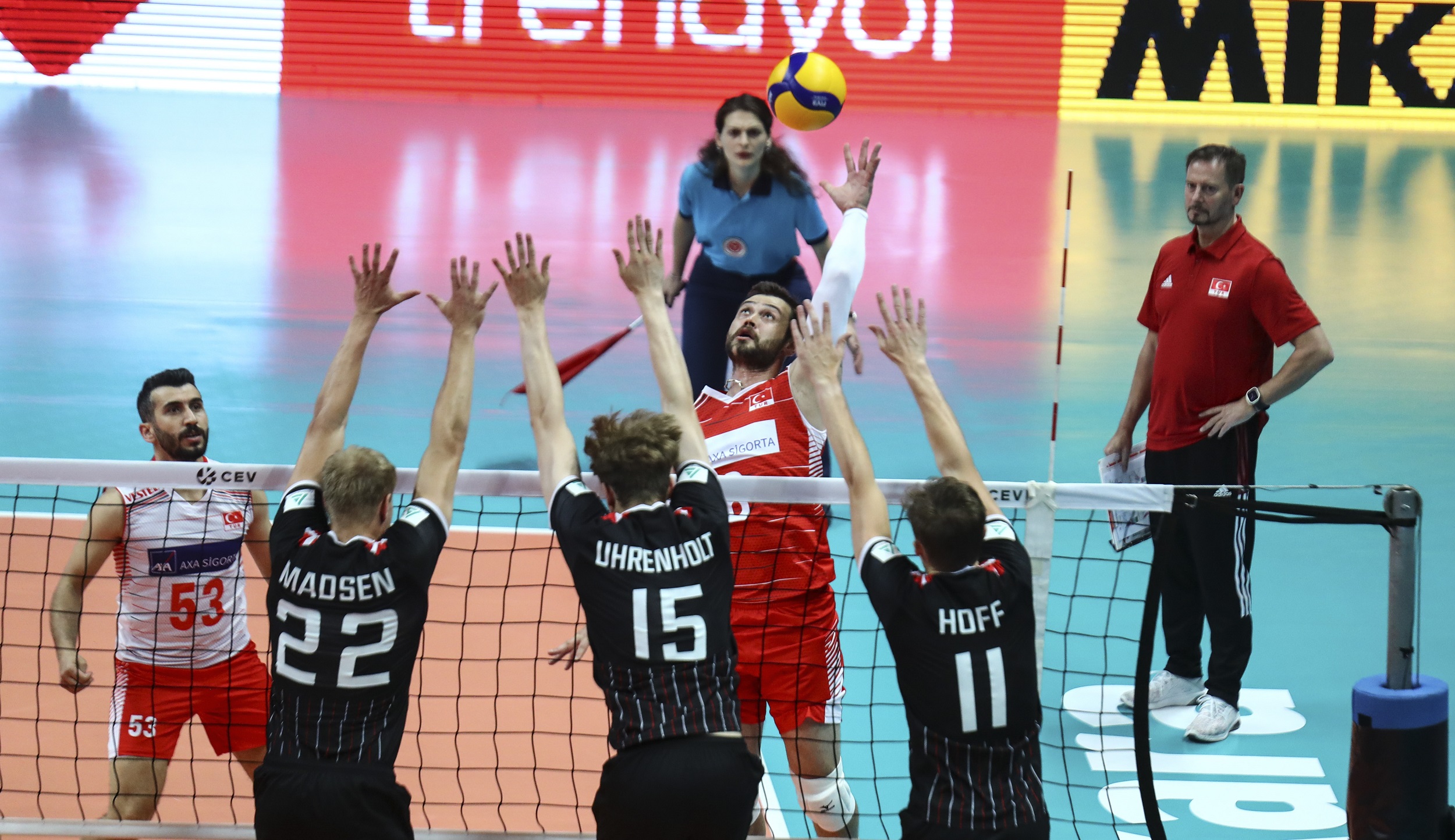 The second set showed that Denmark truly isn't the underdog and that no one should underestimate them. After all, they are the CEV Volleyball European Silver League 2021 winners. Throughout the whole set, they were keeping up the step with Türkiye and only at the very end, they lost control a little bit and Türkiye took this one by 25-21.
The truly exciting set was the third one. With four killer blocks on each side, Türkiye didn't have an easy with Denmark on the opposite side of the net. The Denmark team was constantly keeping up with the Türkiye's (16-16 and then 24-24) but the home team managed to get that last important point and won this set by 26-24.
The last set was an easier one for the team of Türkiye as they were constantly in the lead of 2-3 points and they closed it by 25-19.
The situation in Pool A is as follows: Türkiye is first with 14 points, Portugal is second with seven points, Romania is third with six points and Denmark is last with also six points.