Delivering a great spectacle on Wednesday evening, and to the delight of all fans of Turkish Volleyball, the two of the strongest local teams – Vakifbank and Fenerbahce, locked horns in the home semi-final match in this season's edition of Europe's top club women's competition – CEV Champions League Volley 2022. The two powerhouses of Istanbul battled it out in front of a full house at Vakifbank Spor Sarayi, but it was CLVolleyW 2021 runners-up of VakifBank who prevailed, and claimed a 3-1 victory.
This way, the players around head coach Giovanni Guidetti made an important step towards the #SuperFinalsLjbljana, and if they seize another victory next week in the away match, Volleyball supporters will enjoy a rematch of last year's Big Finale as the winner of this semi-final tie will meet A. Carraro Imoco Conegliano.
On the other hand, Fenerbahçe Opet will search of a second Champions League victory against VakifBank ISTANBUL next week, in the final-deciding away semi-final match, as their only won was a five-set victory in the second leg of the 2014/15 Playoffs 6 in Istanbul.
Gabriela Braga Guimaraes (Gabi) of VakifBank was chosen for MVP on tonight's matchup, scoring as many as 22 points for the win. On the other hand, 25 points by top scorer Melissa Vargas of Fenerbahce weren't enough for a better outcome for the guests in this fixture.
"It was really important for us, to make this first step. It was a difficult match, we didn't expect to win 3-0. We knew that we needed to show aggressivitiy, as we know their power in block-defence. Next match, we will have to do the same, although it won't be easy in front of their fans", said Gabi player of VakifBank Istanbul.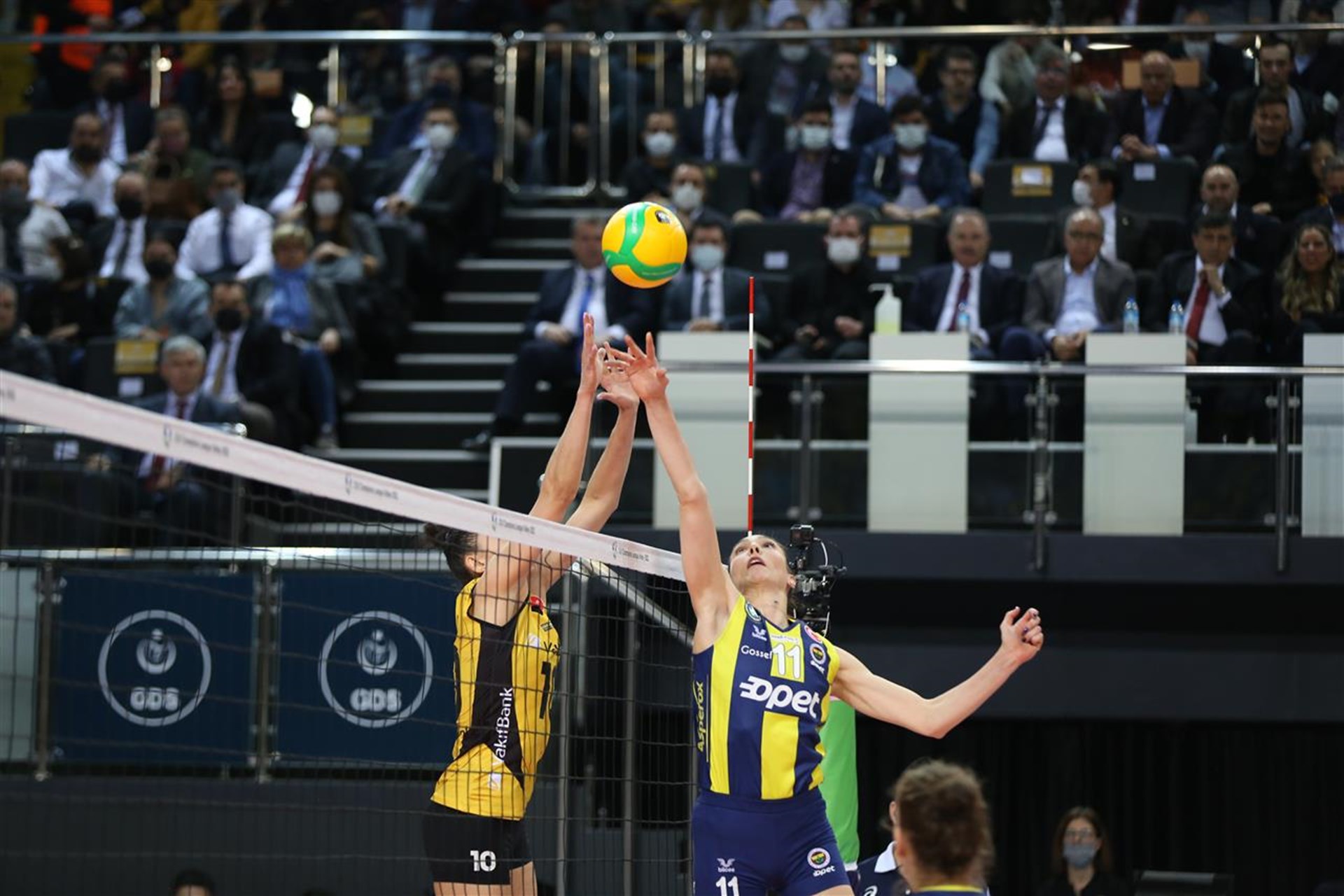 "Fenerbahce Opet are a very strong team. We've met each other many times this season, and we always knew what we can expect and how hard this game would be. I am very happy that we won. Now, an even more difficult test awaits us, because next week, we will play in front of their fans. We are very excited about that match", said Michelle Bartsch-Hackley player of VakifBank Istanbul.