Albania and Bosnia and Herzegovina lined up against each other, for the second time in exactly 24 hours on Sunday evening in the local capital, Tirana, as the two sides played their third game Pool G of the CEV EuroVolley 2023 Men qualifiers.
In fact, the game seemed to be a deja vu of the previous day's match, where Bosnia and Herzegovina, playing as hosts, took the first two sets, but Albanians turned the tie on its head, winning the other 3, to secure the first win in this pool. Precisely the same scenario unfolded on Sunday on the second game, as the Bosnians, lead by coach Dusko Nikolic, took the first two sets with an identical score, 25-18. But the home team, lead by coach Giannis Melkas, came to life in the third set, showing character in winning it 25-21 and igniting hope of a repeat of Saturday's feat. But that feat did not repeat on Sunday, as the Bosnias, unlike the previous game, held the nerve, to resist the home side's attempts and to win the 4th set comfortably, 25-15, and win the match 3-1.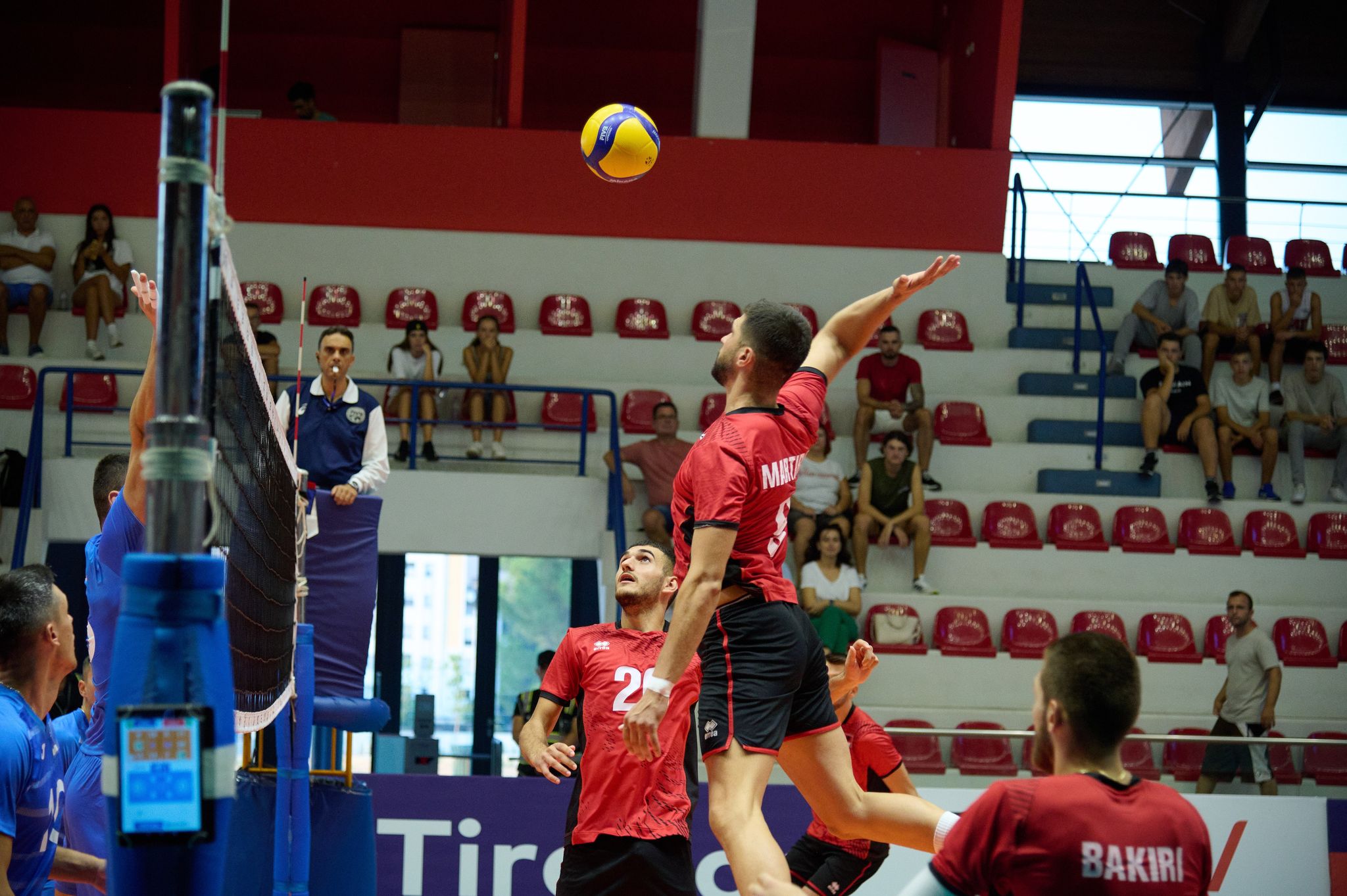 Bosnia and Herzegovina on Saturday night lose in five sets against Albania in the second game of Pool G. The leg 5 game was brought forward from August 17 and played, by mutual consent, in the Albanian capital, Tirana, as the two sides will meet again on Sunday evening, for their programmed leg 2 match.
It was, as the Bosnia and Herzegovina coach, Dusko Nikolic, noted after the match, a game of two sides, as his team rallied to a two-set lead in abort 48 minutes. Playing as a home team, Bosnia and Herzegovina, taking the first set 25-19 and the second even more convincingly, 25-11. And with Albania loosing the captain Anto Qafarena, to an injury, the game seemed a foregone conclusion.
But the home side bounced back, showing their gritt, fighting their way to take the third et 25-22. Despite loosing their setter, Muharrem Deliu by the start of 4th set, Albania maintained their stride, taking the set 25-21 and tying the score at 2-2, taking the matters to be resolved at the final set. Albania led all the way and despite some sparks from the Bosnia and Herzegovina, took it 15-12 and won the game 3-2.