For fourth time in a row Budva won the double crown in Montenegro! In third match of this year's playoff finals of Men Championship of Montenegro, Budva defeated Buducnost volley in Budva with result 3:2 (22:25, 25:15, 25:20, 21:25, 15: 6).
President of Volleyball Federation Montenegro Cvetko Pajkovic handed over championship trophy for winners of  2021/2022 season to Aleksandar Gmitrovic, team captain of Budva.
"I would like to congratulate my guys on game and trophy won! Of course, I congratulate to Buducnost on a fair and correct game and great fighting spirit, they gave a stamp with their game and beautified this final. It turned out that matches that were "won" in advance were also most difficult. It was same tonight, Buducnost, completely relieved of any pressure, provided an extraordinary match and made our job much more difficult. In the end, I have to be satisfied with what was shown, both in this game and throughout the season. We achieved all the goals, and that is the defense of both trophies, and we finished the season all healthy and in number, without any injuries, so in any case, I can be satisfied with everything", said Milos Markovic, head coach of Budva.
Member of Managing board of VF Montenegro Nemanja Zenovic was in charge of awarding the players of Budva with the gold medals, while Director of national teams in VF Montenegro Nikola Kazic presented silver medals to Buducnost Volley.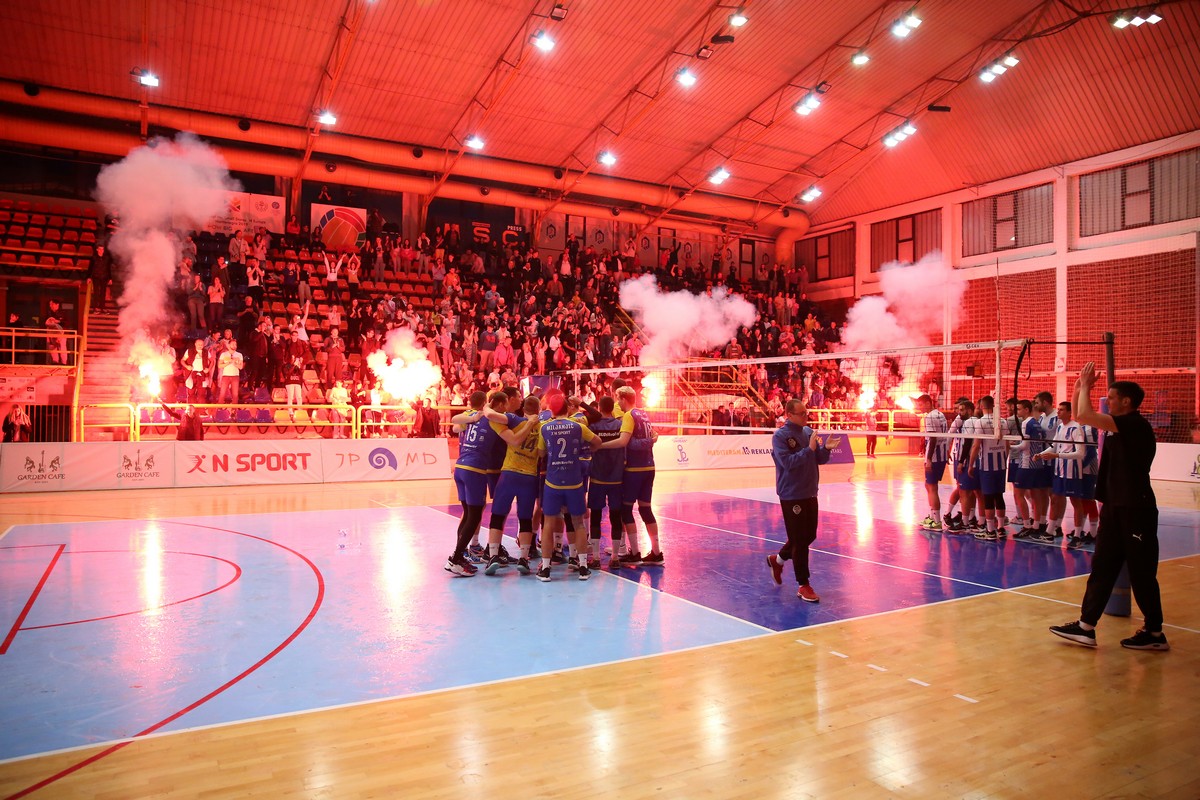 In Budva team the best players were Maksim Mihajlov with 24 points, Blazo Milic with 18, and Aleksandar Gmitrovic with 15 points, while in team Buducnost Volley the best were Djordje Jovovic (22), Benjamin Hadzisalihovic (20) and Nikola Radovic (10).