Following the Drawing of Lots for the CEV Champions League Volley 2022 – Quarter-Finals held today at the CEV headquarters in Luxembourg we now have all the matchups for this coming round of Europe's premiere competition confirmed!
In the women's competition, two Turkish teams still in the competition, Vakifbank Istanbul – last year's SuperFinalist and Fenerbahce Opet Istanbul will be traveling to Poland and Russia respectively in the hopes that they can make it into the Semi-Finals, an all-Turkish semifinal.
Also, we will see an all-Russian encounter in Quarter-Final 1 and an all-Italian one in Quarter-Final 2. Looking at the Road to the SuperFinals we can see that in the final act of the competition Russia or Italy is guaranteed to have at least one representative.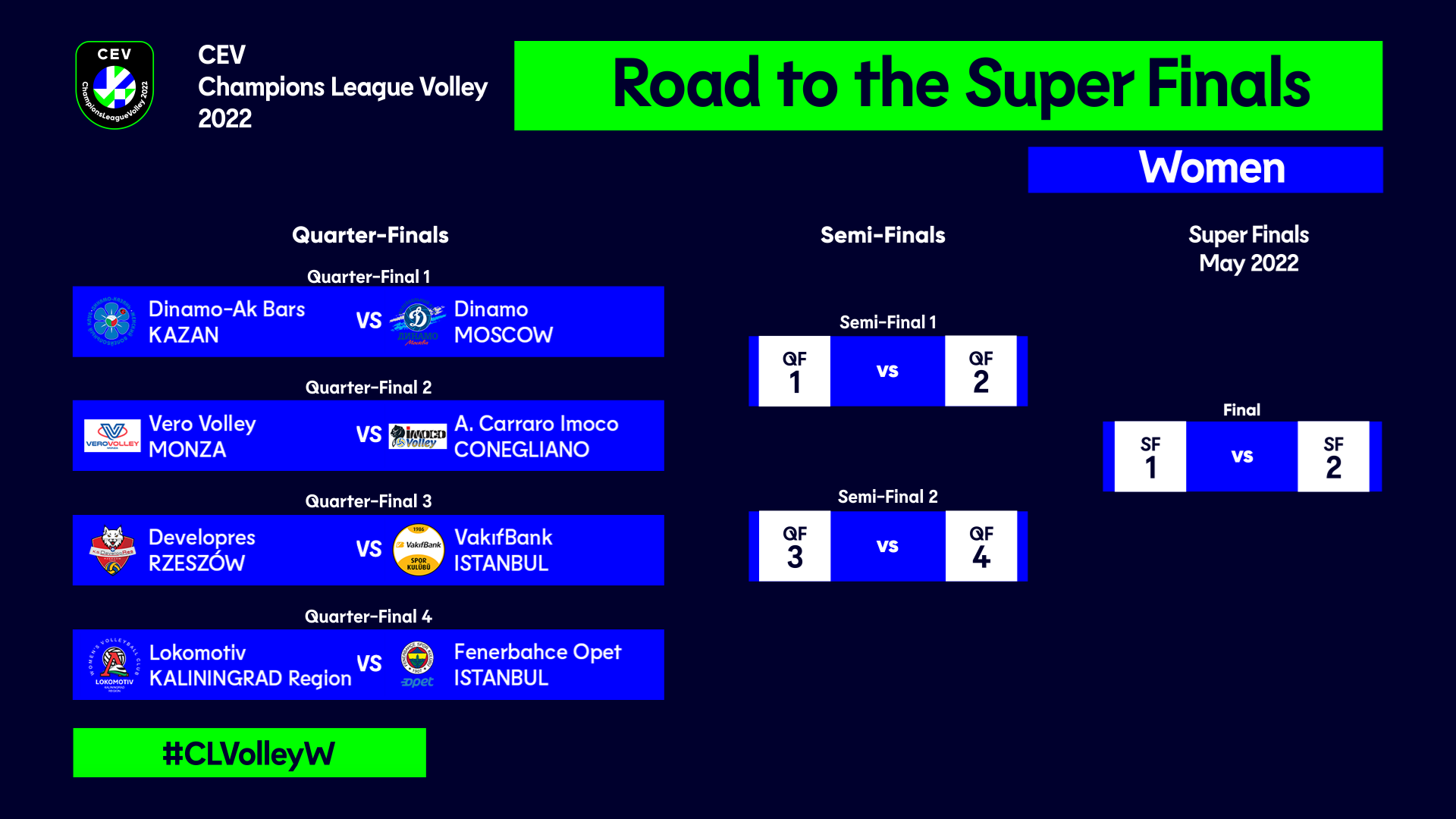 In the men's competition the reigning champions of ZAKSA Kędzierzyn-Koźle host Dinamo Moscow (QF 4) in Poland in the first leg of the quarter-finals, before traveling to Moscow for the decisive return leg, while last year's SuperFinalist, Trentino Itas will be facing Berlin Recycling Volleys (QF 2).
Quarter-Final 1 will see a Russian-Italian encounter, with Wilfredo Leon returning to Russia to once again face Zenit Saint Petersburg, while in the remaining Quarter-Final 3, another Italian team, Cucine Lube Civitanova will be going head to head with the Polish side of Wegiel.