The stars in the making of European Volleyball will contest later this summer from July 19 to 30 the final stage of this year's #EuroVolleyU17M in Montenegro's capital, Podgorica. The event will feature for the first time in history as many as 16 teams following a decision made by the CEV Board of Administration to provide additional opportunities to Europe's youngsters to compete at the highest level.
After completion of two qualifying rounds – the first organised by four Zonal Associations in late 2022 and early 2023 and a second run last week across multiple countries – 15 teams have joined hosts Montenegro for the Final Round. The Drawing of Lots held on Wednesday morning at the home of European Volleyball in Luxembourg did define the pool composition as follows: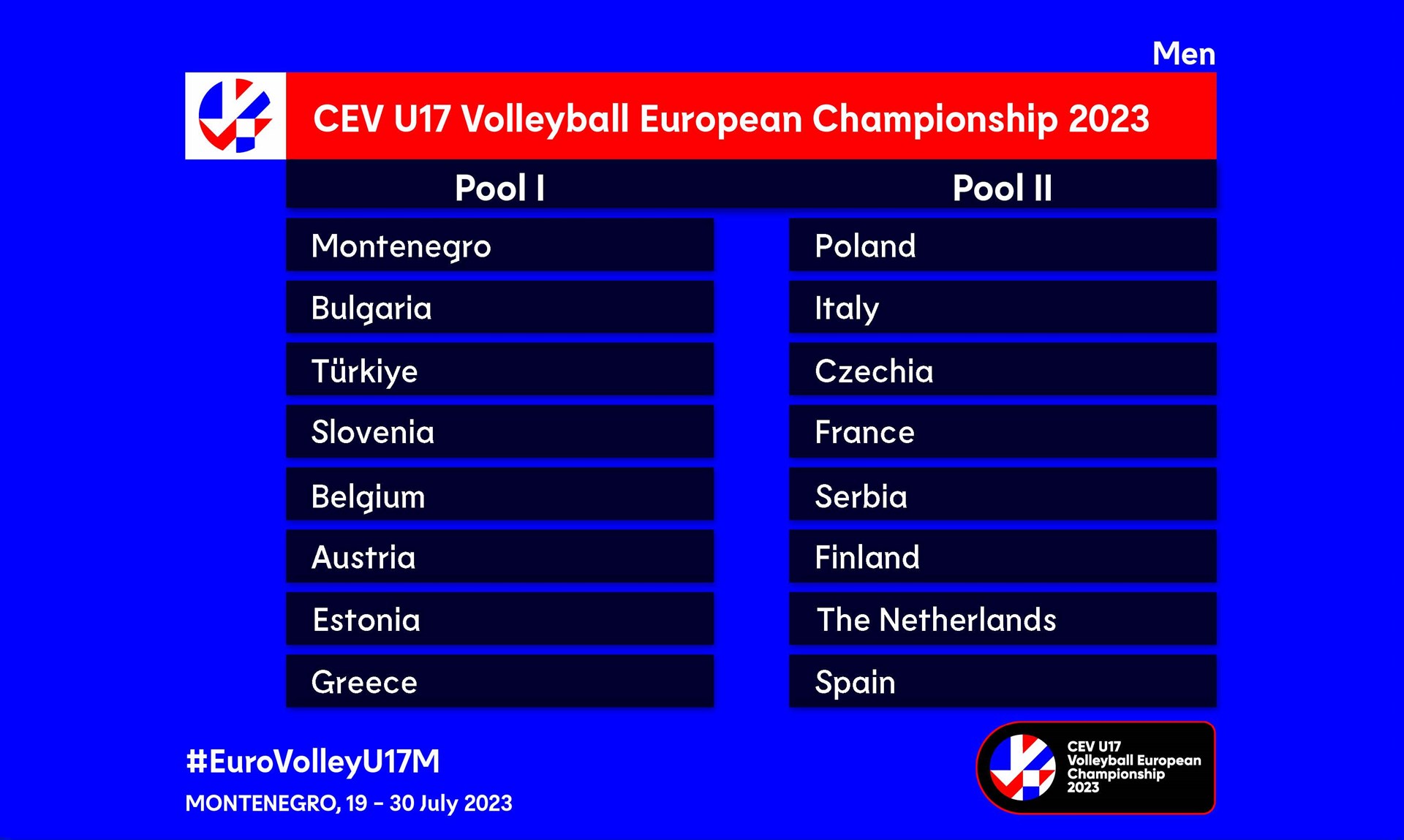 Teams were divided into seven cups as per the latest European Ranking in this age group and drawn accordingly. Montenegro and Poland were pre-seeded at the top of Pool I and II, respectively, as the host country and the team with the highest ranking among the 16 due to compete in Podgorica.
All teams will contest seven matches in their pool as per the single round-robin format, with the top two from each group progressing to crossed semi-finals and the subsequent medal matches.
his is the third continental age-group championship to take place in Montenegro following an U18 women's event co-organised with Serbia in 2013 and the final stage of the U17 women's competition delivered in the early fall of 2020 under very challenging circumstances following the outbreak of the coronavirus pandemic.
At the last edition of #EuroVolleyU17M held in Albania two years ago, Slovenia claimed a historic gold medal, with the teams of Russia and Poland completing the podium in Tirana.