Women's national team of Montenegro defeated the Faroe Islands 3:0 (25:23, 25:17, 25:8) and from the first place in group B they will go to Final Four tournament in Graz. With an excellent performance in Sports center "Igalo", Montenegrin volleyball players concluded a great performance in the group stage of the CEV Silver League.
"I would like to congratulate the girls on their victory and first place in the Silver League pool phase. A really good result, five wins and one loss. That one defeat in Portugal, where we were not "run over", and there we resisted, and there we could very easily get at least one point. I hope that we will play our best game in the semi-finals of the CEV Silver League, that's the only wish I have at this moment. I congratulate the girls once again on the complete performance during all six rounds", Montenegro head coach Milorad Krunic was very happy.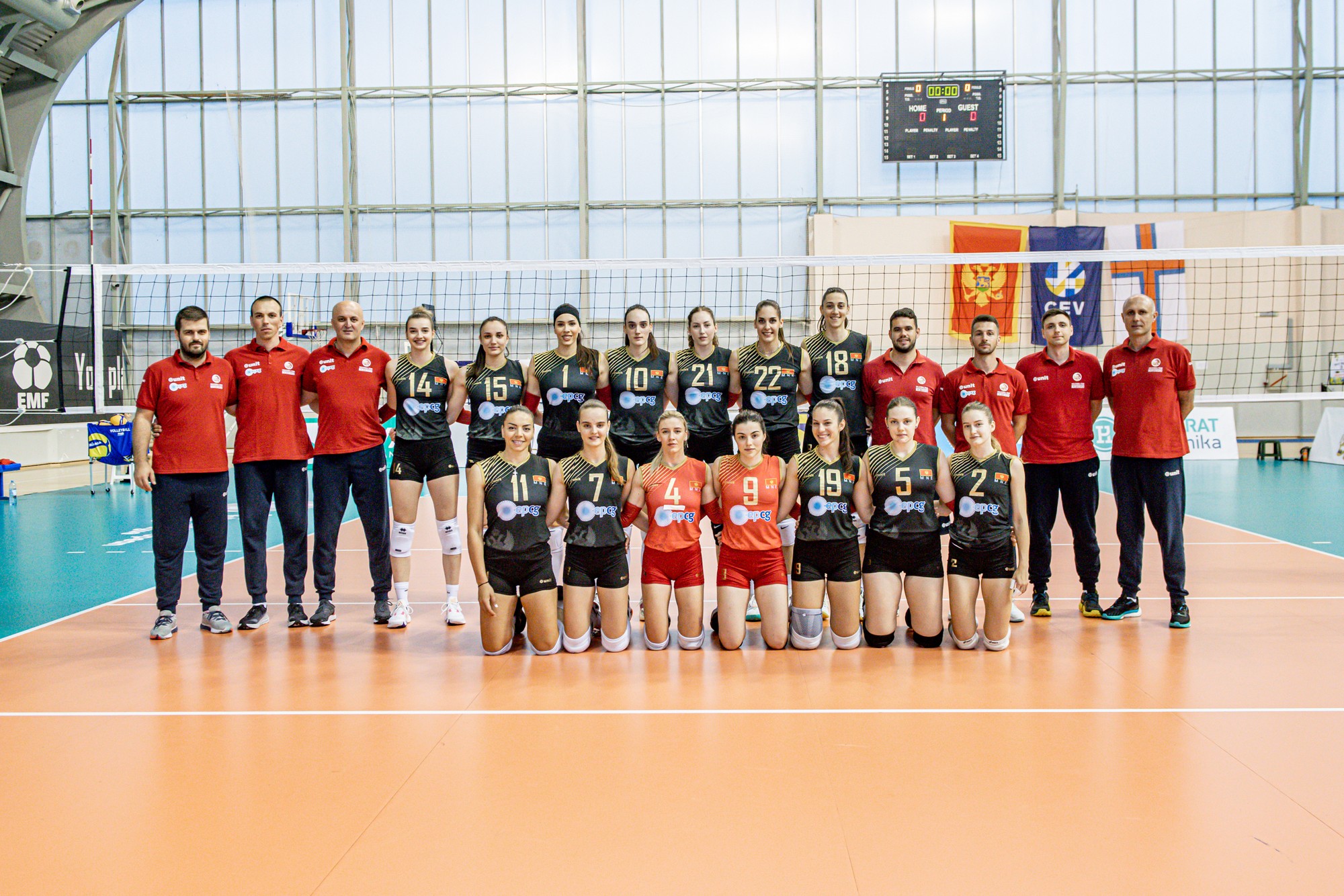 After the great win over Portugal on Wednesday, 3:0 (25:21, 25:23, 25:22), the goal of head coach Krunić was to rest the holders of the game, so after a good opening, there was a slight uncertainty in the game. The Faroe Islands even led on several occasions, but in the key moments of the set, the experience of Danijela Dzakovic decided and our team took the lead with 25:23.
In the second set, the game was significantly safer, which was influenced by Tijana Tvrdisic's excellent services and six tied points. Faroe Islands managed to offer as much resistance as possible, not enough to avoid a convincing 25:18.
The last part of the game started in the same way as the first, after the serve was taken away, six tied serves by Tvrdisic and 7:1 at the beginning, the advantage went to double digits for the first time, and the maximum was at the end of the set, +17, 25:8.
As many as three players in double figures in our team – Danijela Dzakovic, Saska Djurovic and Katarina Budrak each won 10 points, Dijana Vukovic and Teodora Rakocevic recorded eight each. On the other side, Sofia Puskus scored 13 points.
Seventeen-year-old Lara Jovovic and Viktoria Djukic made their debuts in the Montenegrin national team.