Italy started with the right step their EuroVolley 2023 campaign on the home soil, by winning 3:0 first game of Pool B over Romania, in the amazing atmosphere at monumental Arena di Verona.
Good start in Eurovolley 2023 for defending champs Italy, who easily defeated 3:0 Romania in the emotional atmosphere of Arena di Verona, home of the opening game of European Championships, with top Volleyball back in this great venue after 35 years.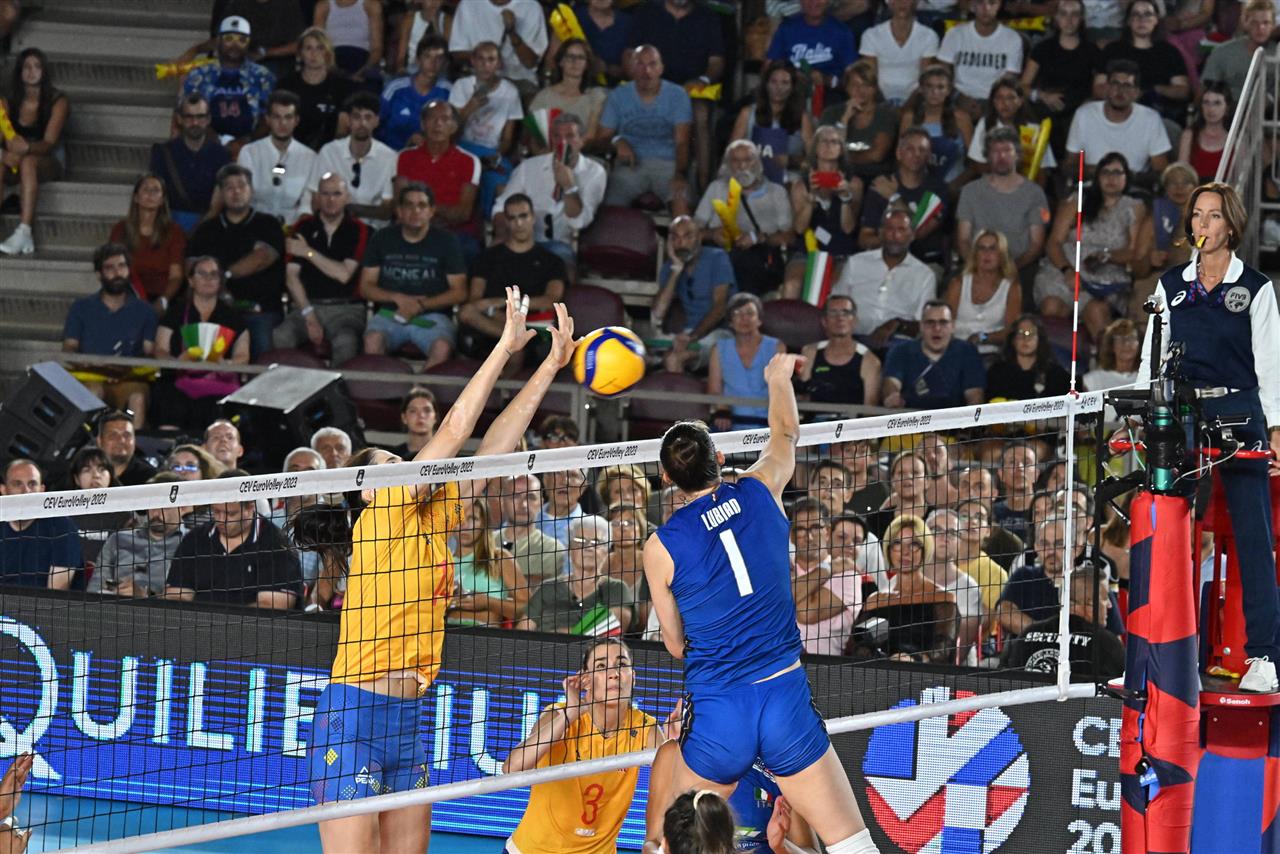 Davide Mazzanti started the game with superstar Paola Egonu from the bench, with captain Myriam Sylla who drove the Azzurre to a good start in first set, together with middle blocker Anna Danesi and outside hitter Ekaterina Antropova. It was the captain to seal last point of first set, for the Italian win 25-19.
In second set Romania resisted until 5-5, then Italian team stepped up again, showed their talent forcing Romanian head coach to call a timeout on 13-7, with an ace of Antropova. The Azzurre kept the distances during all second set, with some up and downs for Italy and with a couple of good plays by Romania, but with Alice Degradi who stepped up coming from the bench, concluding second setwith a powerful crosscourt the second set's winning point at 25-19 again.
In third set Romania started 2-0 and the game remained balanced until 10-10, but after a couple of good plays for italian spikers, Italy made the decisive break leading 19-13, to finish third set 25-15 with a final spike of Ekaterina Antropova, which gave the win to Italy.
During all the game Italy always seemed in control, containing the attacks and the serves of the Romanian, stepping up in the right moments of the sets, takiong home a well deserved win.
Good impact on the game for Alice Degradi, coming from the bench in first and second set, both times making the difference with winning points and aces, remaining on the court in third set scoring some more points.
In the end, the 27 year old spiker scored 12 points, with a strong 67% in attack.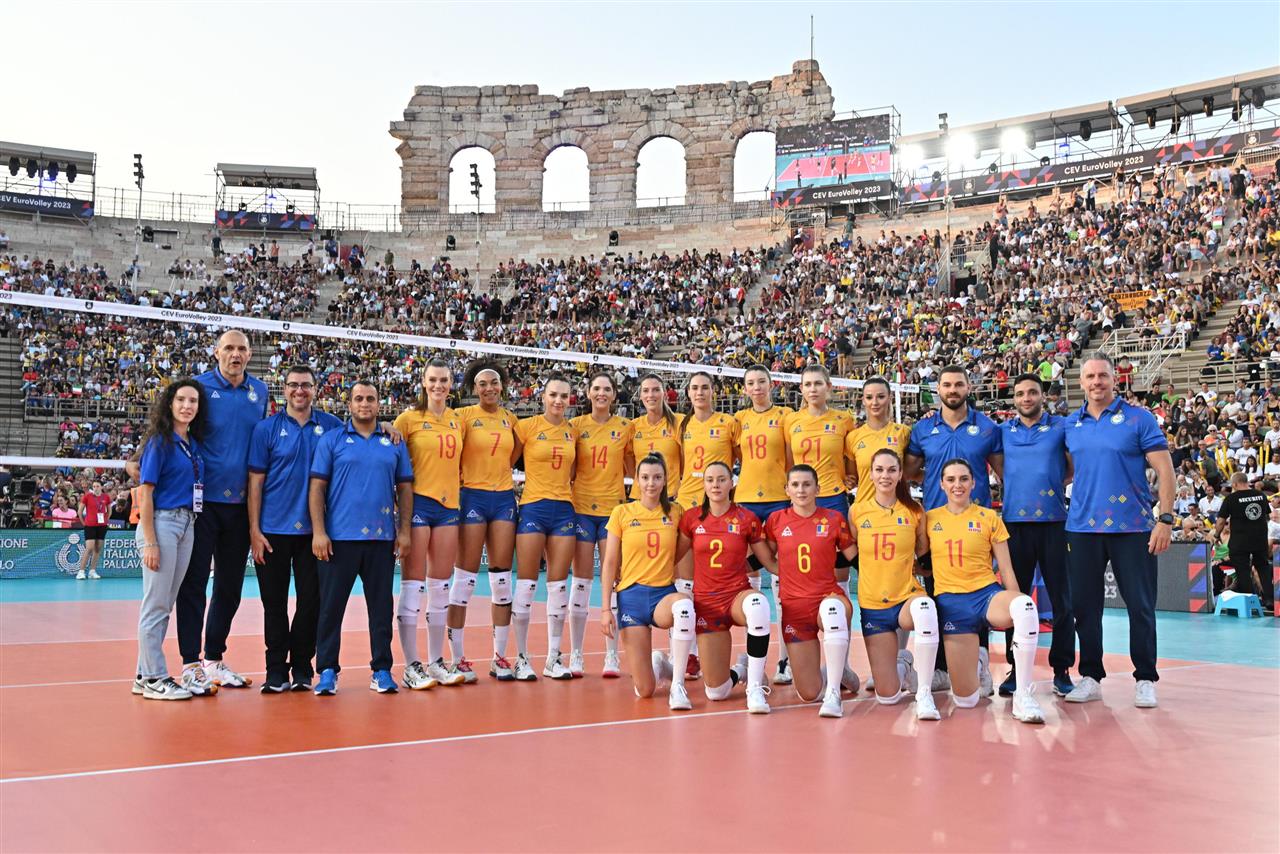 The best scorer of the game was Ekaterina Antropova with 13 points. For Romania, the best scorer was Adelina Budai-Ungureanu with 12 points.
It was a great night at the Arena di Verona, with almost 9000 enthusiastic fans, a great Volleyball showdown starting EuroVolley 2023, in the best location in the world for an opening game.
"It's crazy here, we were so emotioned for this match, we saw all the people here to see us play, we were so excited for this. We have to play how we know, expressing our potential at the best, we did it and I'm so happy"
Alice Degradi
Italy outside hitter