The Bulgarian Volleyball Federation (BVF) organised this past month additional activities run in conjunction with the CEV School Project 'Play Volleyball – Grow with it', with events held in Sofia, Pleven, and Lukovit.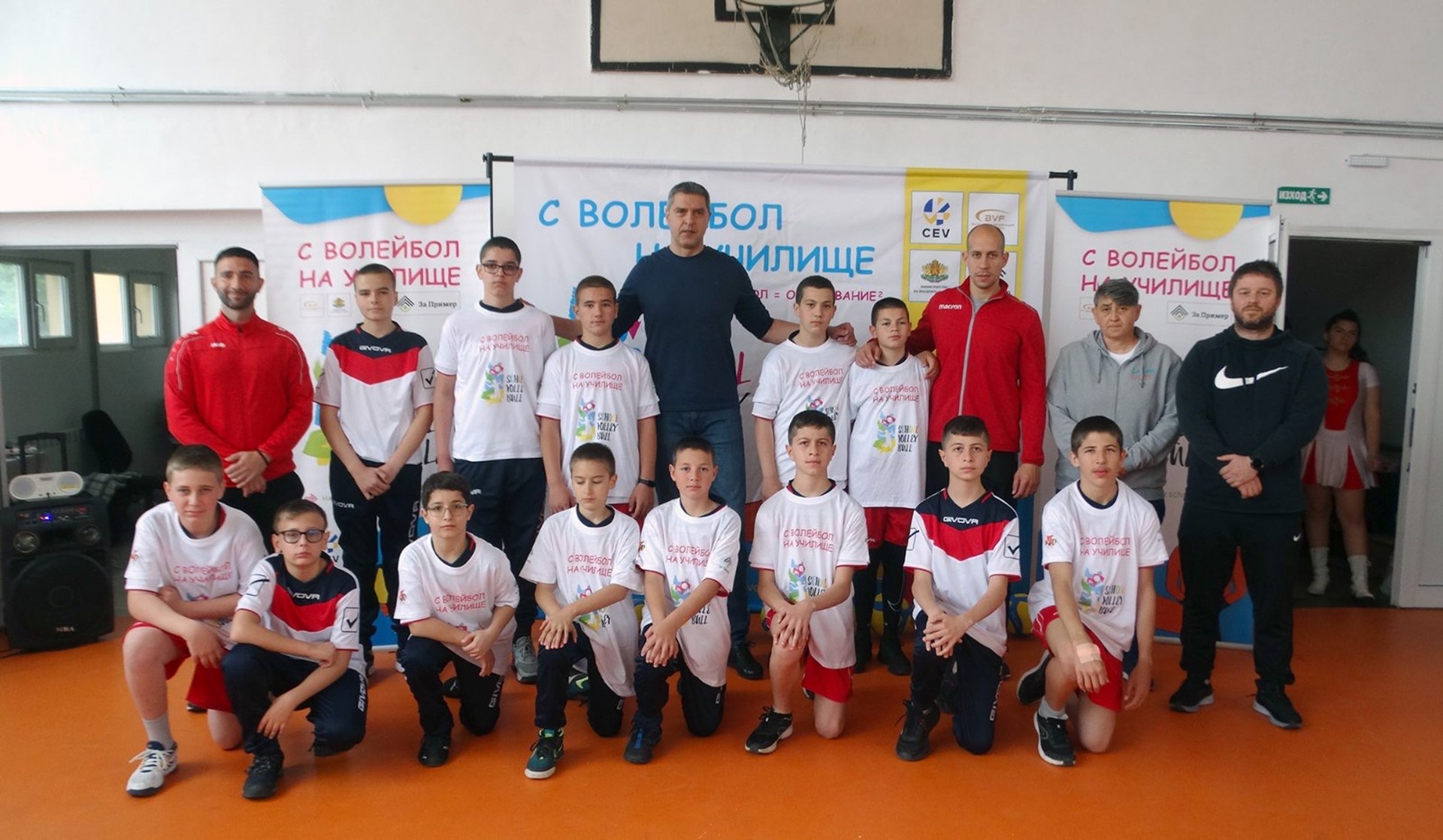 The first stop of this roadshow was the SU Ivan Vazov in Pleven, which has established an excellent cooperation with the local volleyball club Olimpiets. Starting from such a positive experience, local school director Dimitar Mitev made a promise to the children who had come to the sports festival to increase the areas available for sports activities. The ceremony, which was attended not only by children, but by many coaches, parents, and teachers as well, was opened in the presence of the Mayor of the Municipality of Pleven, Mr Georgi Spartanski, Atanas Karshev – chief expert at the Ministry of Youth and Sports for Pleven and Lovech and Stefka Velikova – Chairman of the Board of Directors of SSKV Olimpiets. On behalf of the Bulgarian Volleyball Federation, Vice-President David Davidov, Administrative Director Stanislav Nikolov, the coordinator for the national teams Nikolay Ivanov, and the project coordinator Adriana Marinkova took part in the session.
Moreover, hundreds of children from Elementary School no. 16 Raiko Jinzifov in Sofia tried the magic of Volleyball on World Challenge Day and Bulgarian Sports Day – May 17. The beauty of the volleyball game was shown to them by legends of Bulgarian Volleyball and coaches from VC Lokomotiv 1929 Nido Sofia. The sports festival started early in the morning, and the weather smiled on the hundreds of children who were waiting for action to unfold in the school's spacious yard. Sunny weather and pleasant temperatures allowed the children to enjoy the experience to the fullest.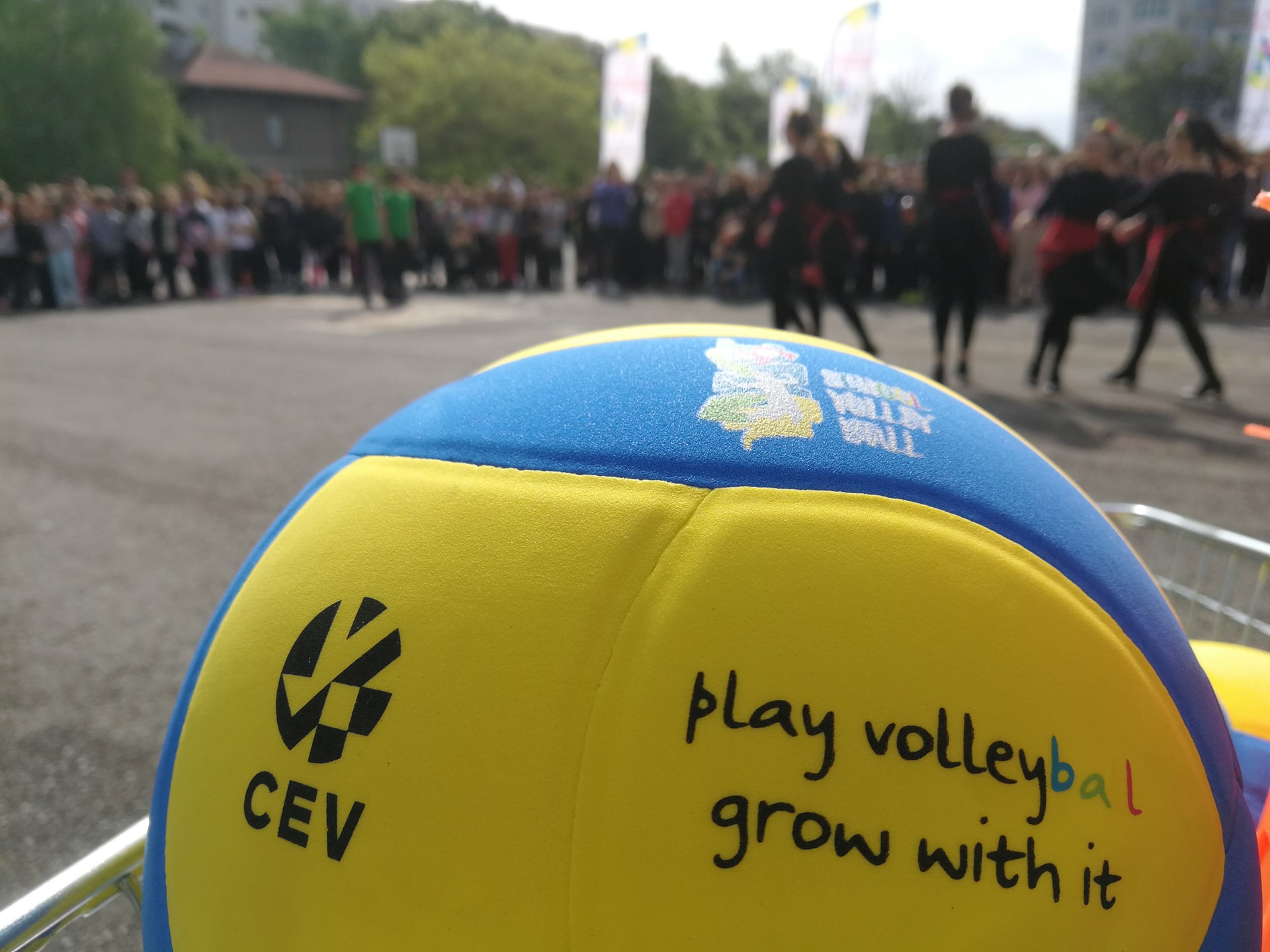 The next stop of the campaign run by the Bulgarian Volleyball Federation was the city of Lukovit, and this time the project was part of the celebrations of the local Aleko Konstantinov Secondary School. On May 12, the largest school in the municipality, which teaches over 800 students from 1st to 12th grade, celebrated 133 years since its foundation. The boys from grades 5, 6, and 7, welcomed volleyball legend Evgeni Ivanov, with whom they contested a tournament under the slogan 'Volleyball Stars'. Players from the local volleyball club Botev helped with the demonstration of volleyball skills. The school also received volleyballs from BVF as part of the project.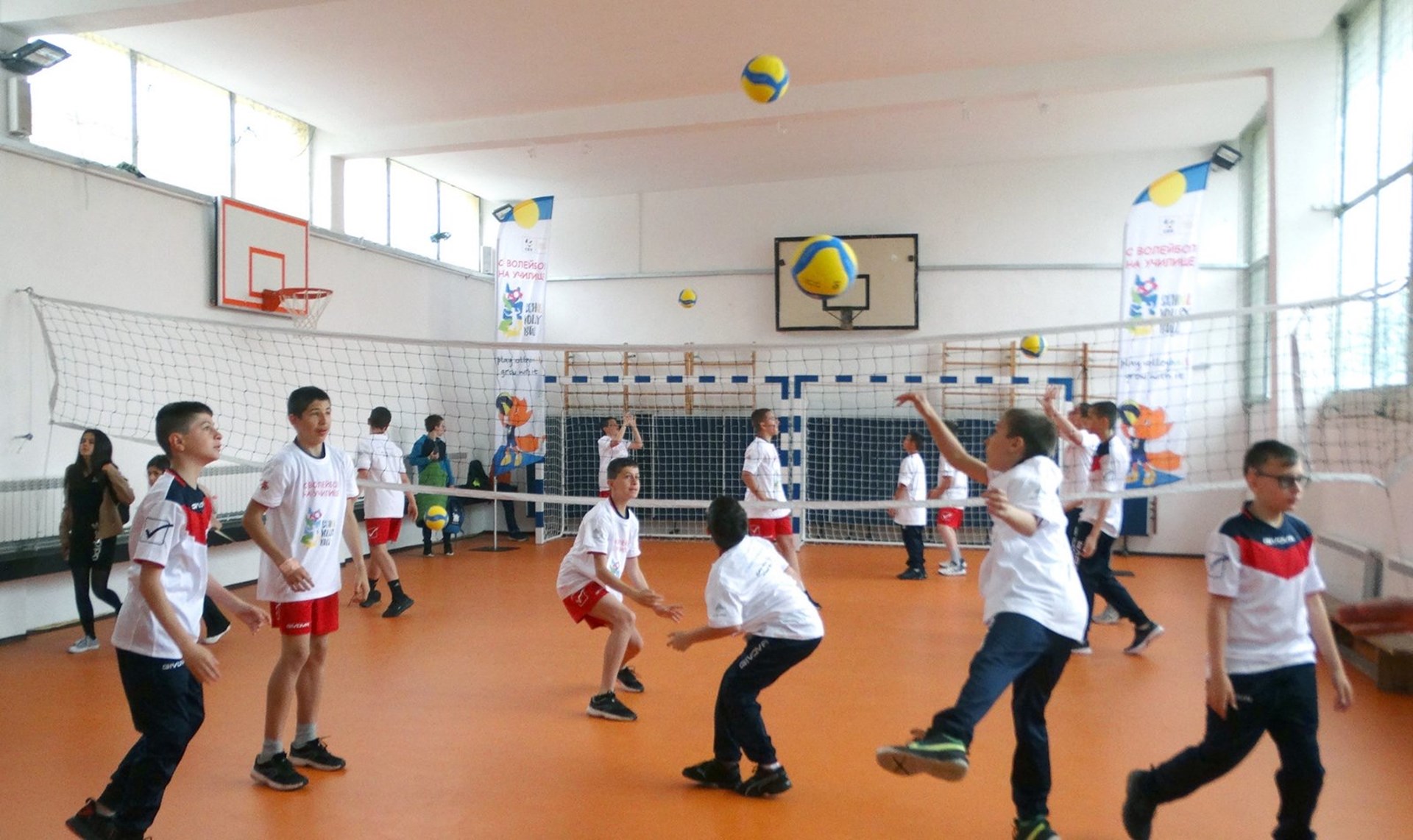 School Project activities for this school year were finalised in the capital's Secondary School 88 Dimitar Popnikolov in the Ovcha Kupel 1 district. For 88 SU, Volleyball is a tradition and one of their favourite sports. This year, their team claimed first place in the competition for girls from grades 5 and 6 in the District Round of the School Games organised by the Sofia Metropolitan Municipality. The interest in the sport at the school was also evidenced by a gym full of children, who had come together to observe the demonstration training and appreciate the skills of their classmates.