To complete a truly fabulous year for European Volleyball, Serbia retained their title at the FIVB Women's World Championship by sweeping aside Brazil in the gold medal match contested on Saturday night in Apeldoorn. Serbia did not lose a single match throughout the competition – to emulate what Russia did in 2006 and 2010 as the last European team to claim back-to-back World Championship triumphs.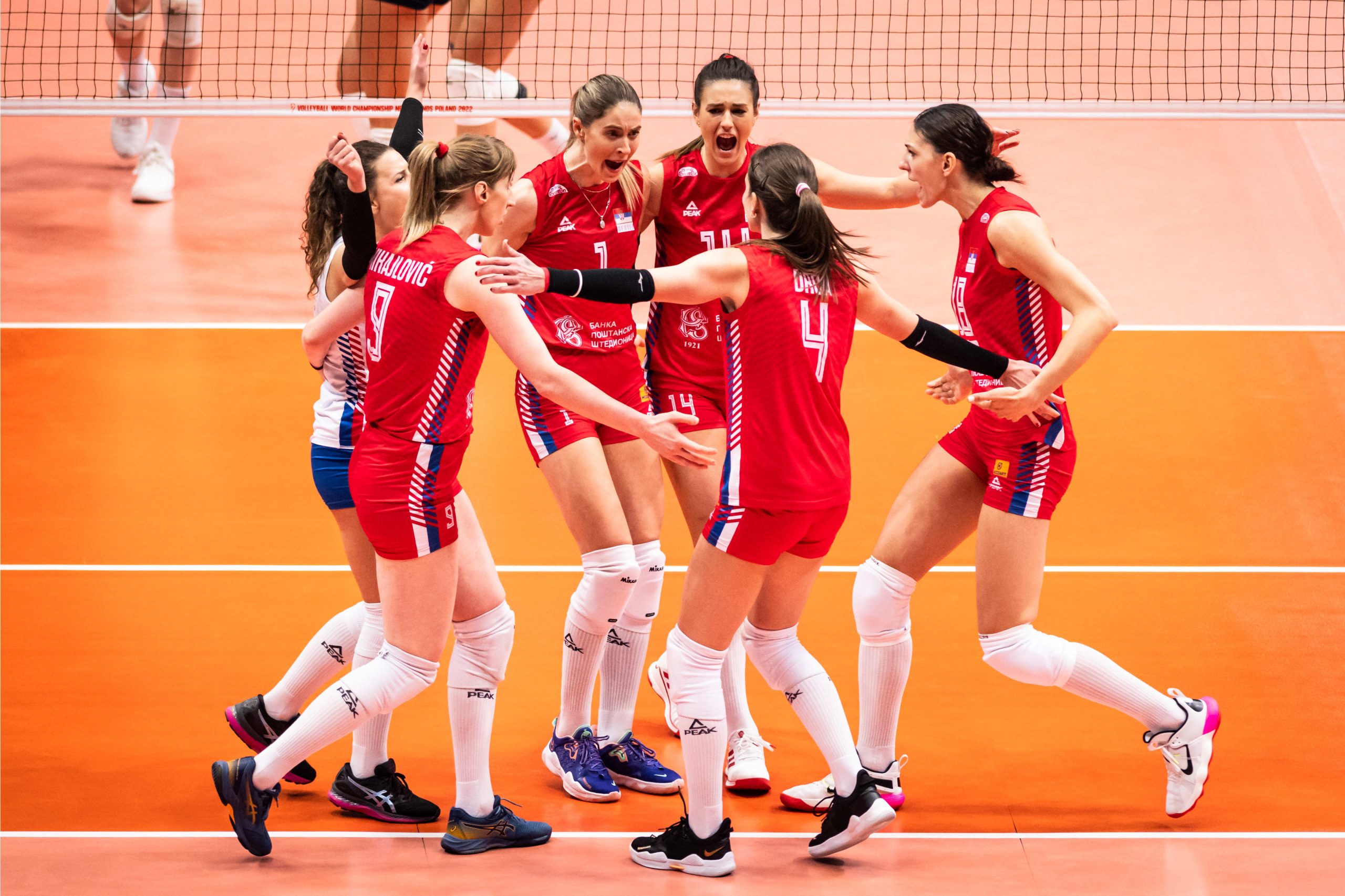 After edging reigning Olympic champions USA in the semis earlier this week, Serbia delivered a truly terrific performance to cruise to a 3-0 victory (26-24, 25-22, 25-17) over Brazil. This result somehow makes up for the disappointments Team Serbia had to endure in 2021 – when they had to be content with bronze at the postponed Tokyo Olympics and silver at EuroVolley on home soil. Unsurprisingly, Tijana Boskovic was the match winner for Serbia with a personal tally of 24 points – as three players, including superstar Gabriela Braga Guimaraes, shared top-scoring honours for Brazil on nine.
To cement the supremacy of European Volleyball on the international stage even further, Italy routed USA 3-0 (25-20, 25-15, 27-25) in the bronze medal match, with the reigning European champions showing much resilience and composure to regroup following the setback (1-3) they had suffered in the semi-final with Brazil. Paola Egonu was the undisputed star of the match with a haul of 25 points.
With Italy and Poland claiming gold and silver at the men's World Championship back in September, Europe is clearly the dominant force in international Volleyball – with four out of six 2022 World Championship medals having gone to teams from the 'Old Continent'. With the end of the national team season, the focus turns now on the national leagues and especially on the European Cups – with the group stage of the elite CEV Champions League due to start later this fall.