If you have been following underage Volleyball for some years now, chances are you have come across the name Gülce Güçtekin. The 20 years old libero from Türkiye has been playing a pivotal role in the youth national teams of her country, bringing success and pride to her fellow compatriots. One of her last achievements dates back to this summer – when she and her team grabbed the bronze medals from the U21 European Championship, and she was named Best Libero of the competition. From 2013 to 2021 she competed with Fenerbahce Sport Club (with one break at the Mehmet Erdem Marmara Akademi). With Fenerbahce, she played under the guidance of Zoran Terzic, while in 2019, coached by Emre Nur, led her team to the prestigious national championship title. 
Since this season, she is playing in the U.S. team of Wisconsin University, where she also intends on majoring in business. Gaining important experience, Gülce is preparing herself to reach the heights of Volleyball in the future. Get to know her now, as he might very well be The Next Big Thing in Volleyball.
The Beginning
Gülce started with Volleyball when she was 10. In the beginning, she used to practice two times per week, and it was all just a hobby to her.
"I will never forget my first practise. It was at 8:50AM, and there were nearly 40 people in the hall. I just loved it being there! From that point on, I have always wanted to be part of the team . I can say I am an energizer, so Volleyball is the best sport for me . I started with it at Fenerbahçe, and I have always been a libero. I have always been the shortest in my team."
Gülce Güçtekin

Going Pro
Smiling, Güçtekin says that she didn't choose Volleyball. Instead, Volleyball choose her and she's developed a great passion for it.
"Actually, I did not decide to become a professional Volleyball player. Volleyball choose me. I am so passionate about it, I always want to play it – even when I am on holidays. I am a huge fan!"
Gülce Güçtekin

The National Team
In the summer, Gülce won a bronze medal with team Türkiye at the #EuroVolleyU21W. Furthermore, she was named Best Libero of the competition, making it to the Dream team (she's been chosen for Best Libero in various European tournaments already – #EuroVolleyU19W in 2020; #EuroVolleyU17W in 2018; Balkan Championship U19 in 2018).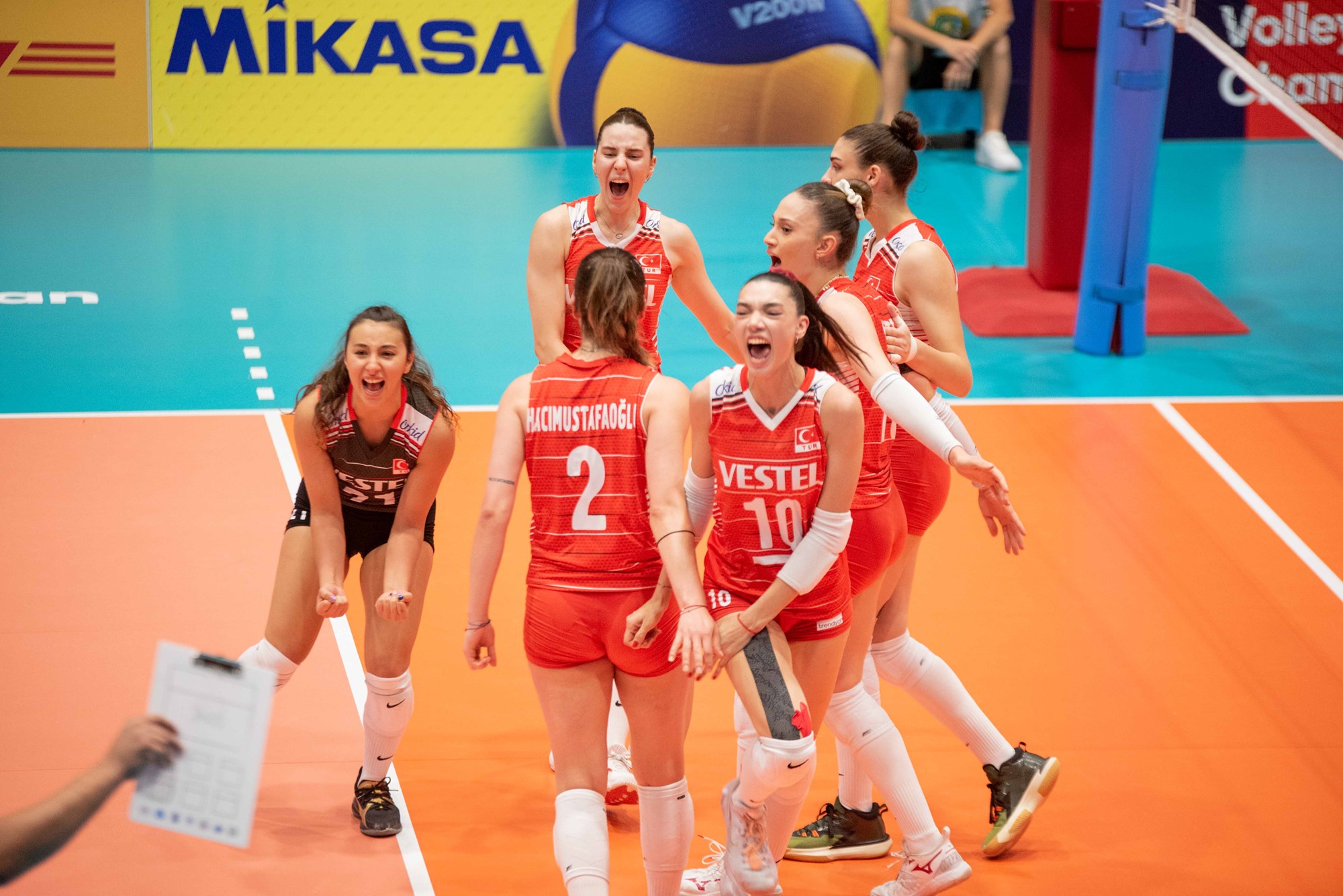 "I am so proud of my teammates", Gülce recalls the tournament in 2022. "We tried to do our best, we never gave up. We had an amazing staff, we were so lucky to count on them. It was a very precious moment for me, an unforgettable one in my Volleyball journey. Everybody supported me a lot and I enjoyed a lot playing in Italy. I still feel goosebumps."
Gülce Güçtekin

Wisconsin University
This season, the Turkish libero started a new adventure – playing abroad, for the University of Wisconsin University.
"Wisconsin Volleyball Team is amazing, and the level of Volleyball they are delivering is very high. They have many opportunities, and everybody in this team always wants to work more. The players of Wisconsin are super talented. That's why I want to be here. I want to gain experience. I want to challenge myself because the Volleyball system is different in here."
Actually, Gülce had to serve for a first time in her career in a match just some weeks ago, as liberos in the USA are allowed to serve. And besides the new experience on the Volleyball court, the young libero has set up some high goals as well for her team as well.
"First, we want to the Big10 championship, and then we want to win the National Championship again. I am sure that we can do it. We are playing better and better in each game, and we are growing so much."
The Inspiration 
To no surprise of Turkish fans, Gülce has found her biggest inspiration in a compatriot.
"Simge Aköz is my idol. I love her Volleyball style and I love her warrior spirit. Also, I get inspired a lot by Kelsey Robinson…I love her technique ad I love watching her passing. She is so confident."
Gülce Güçtekin

The Dream
Passionate about her Volleyball life, Gülce dreams of never losing her love for the game. Until the very last day of her career.
"I want to play for the Turkish senior National Team and I want to go to the Olympics. And I believe that success is always achieved with hard work and the right motivation."
Source: CEV