Serbia is winner of U17W Balkan championship 2022, which was held in Vranje (Serbia). Silver medal went to Bulgaria, while 3rd place won Türkiye.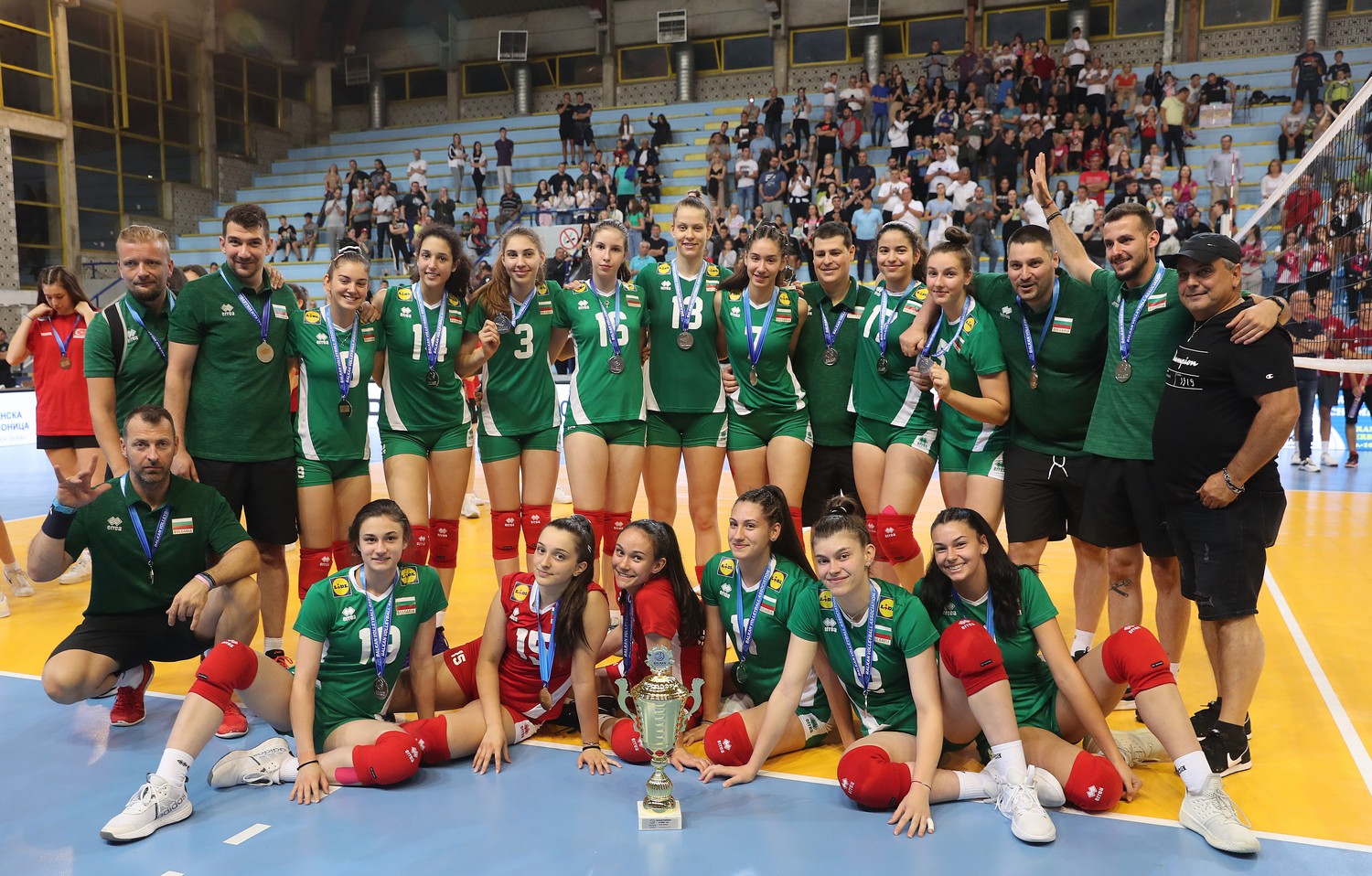 Serbia was again, like in pool stage, better than Bulgaria, this time for gold medal with results 3:1 (25:17, 25:16, 26:28, 25:14). Ana MIhajlovic was the best in team Serbia with 20 points, while Iva Dudova was the best in Bulgarian team with 16 points.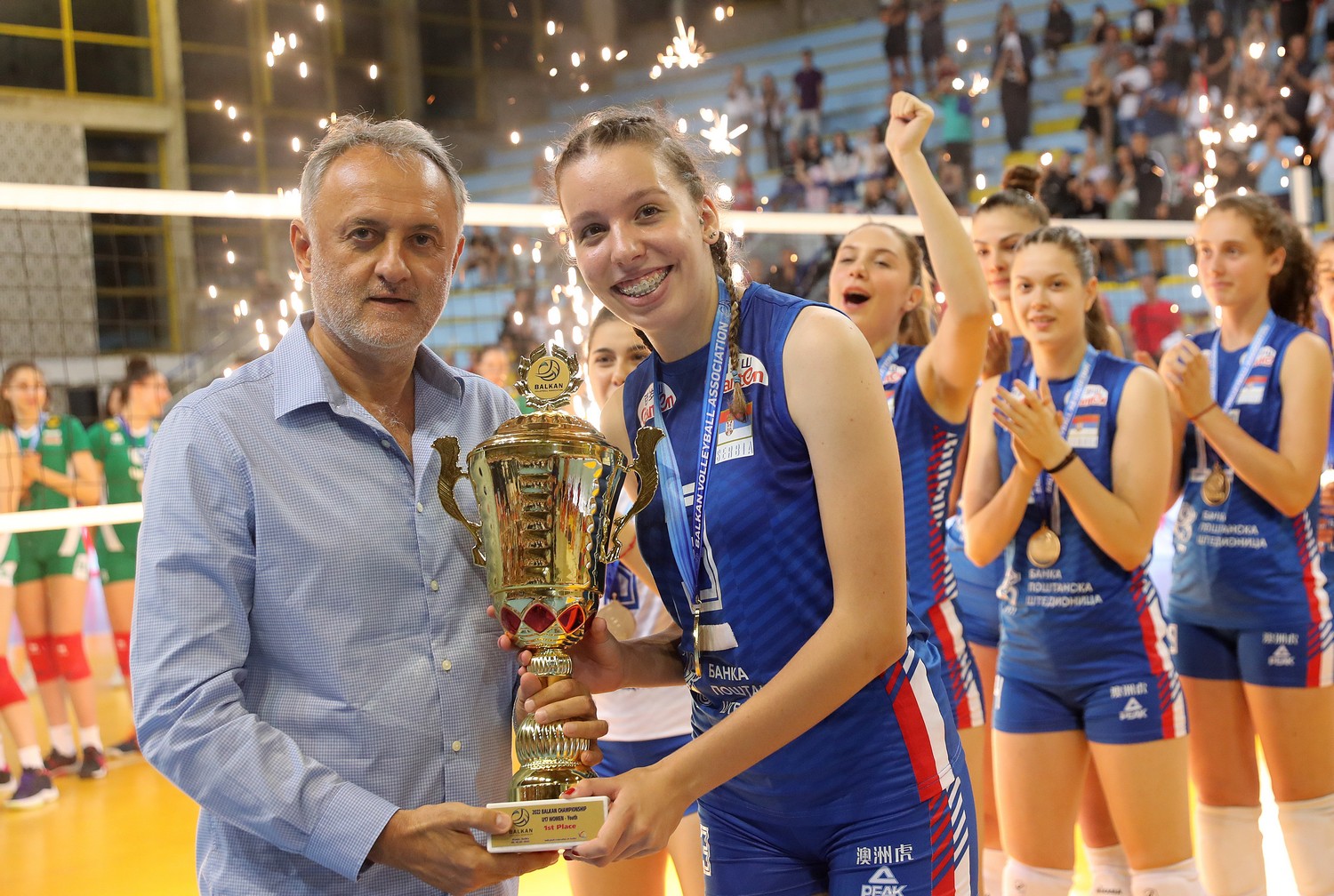 President of  Volleyball Federation Serbia Zoran Gajic handed over championship trophy to Teodora Krickovic, team captain of Serbia.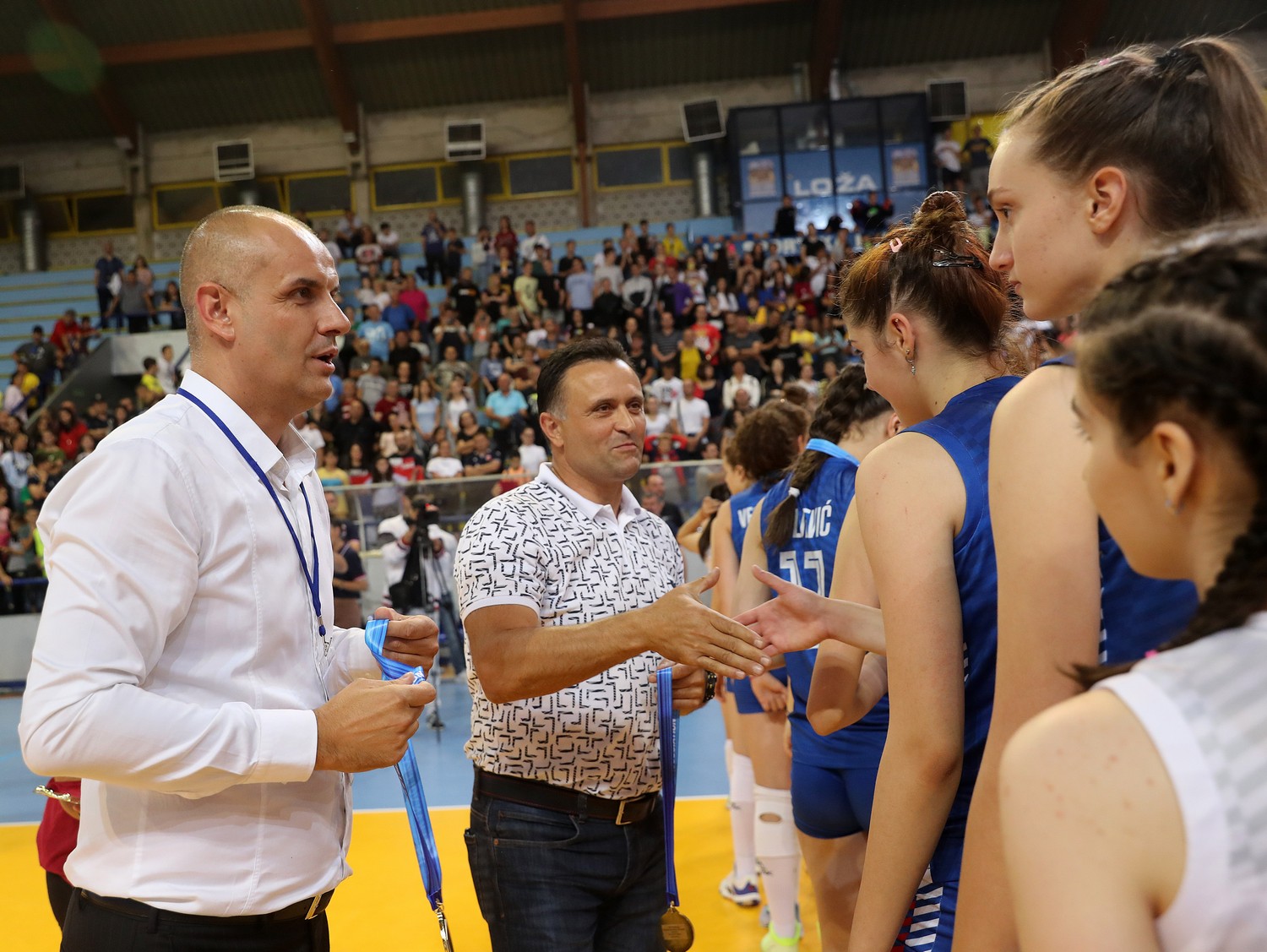 Nenad Djordjevic, member of City Council Vranje in charge of sports and youth and Oliver Toncic president of Pčinj District Volleyball Federation presented golden medals to team Serbia.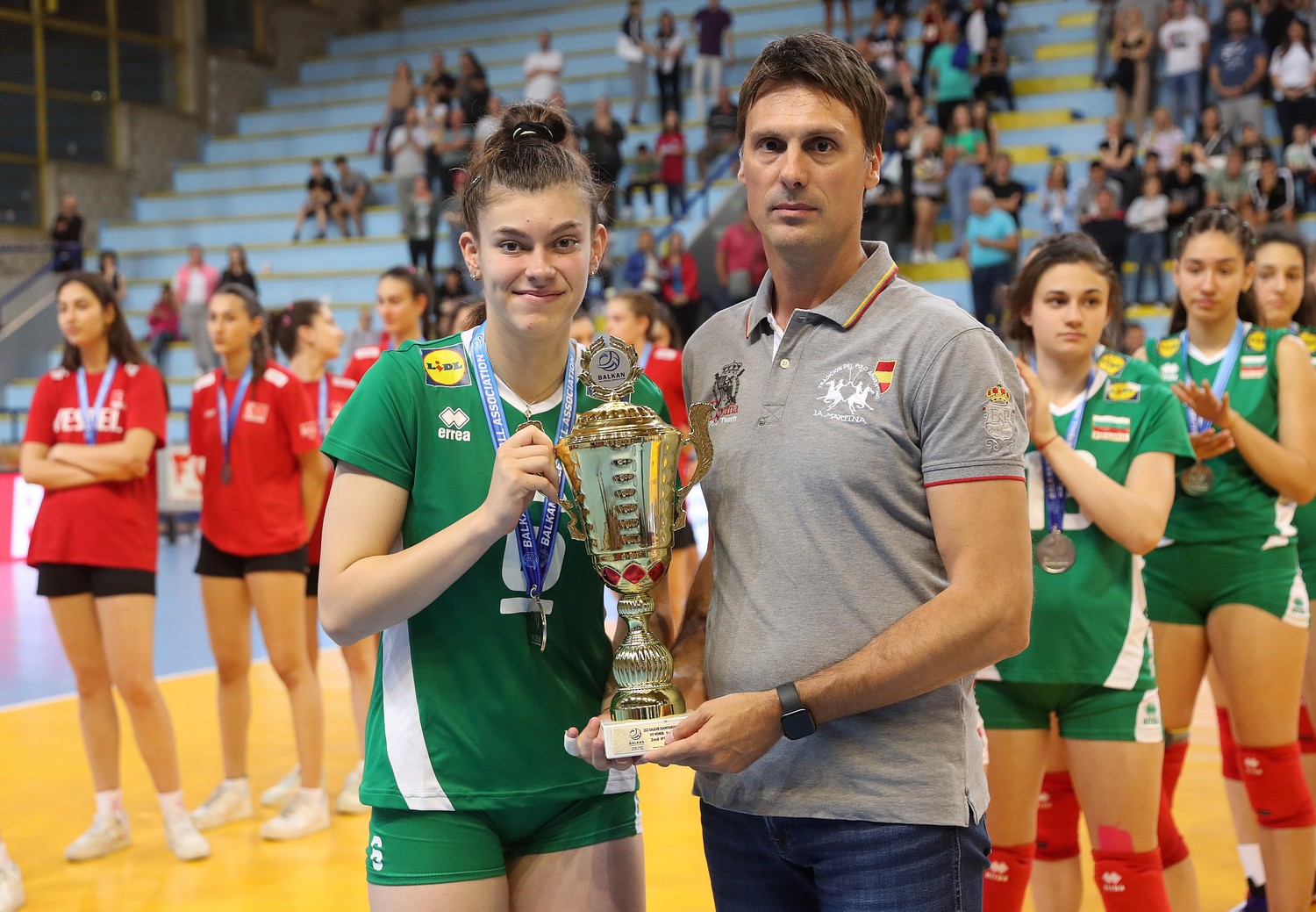 General Secretary of Volleyball Federation Serbia Ivan Knezevic handed over trophy for 2nd place to Margarita Guncheva team captain of Bulgaria.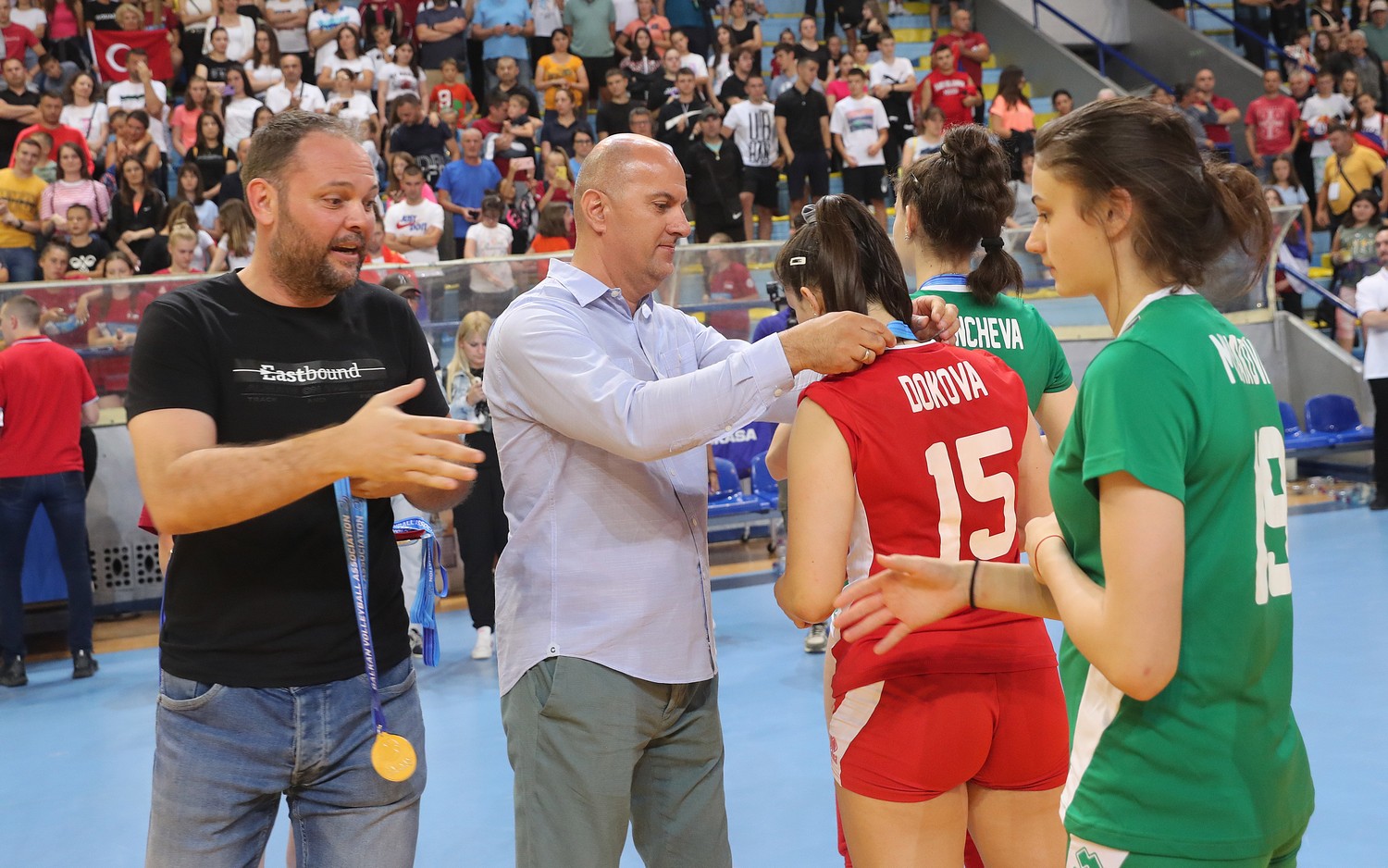 Dusan Kostic and Momcilo Mijatovic, members of assembly of  VF Serbia presented silver medals to Bulgaria.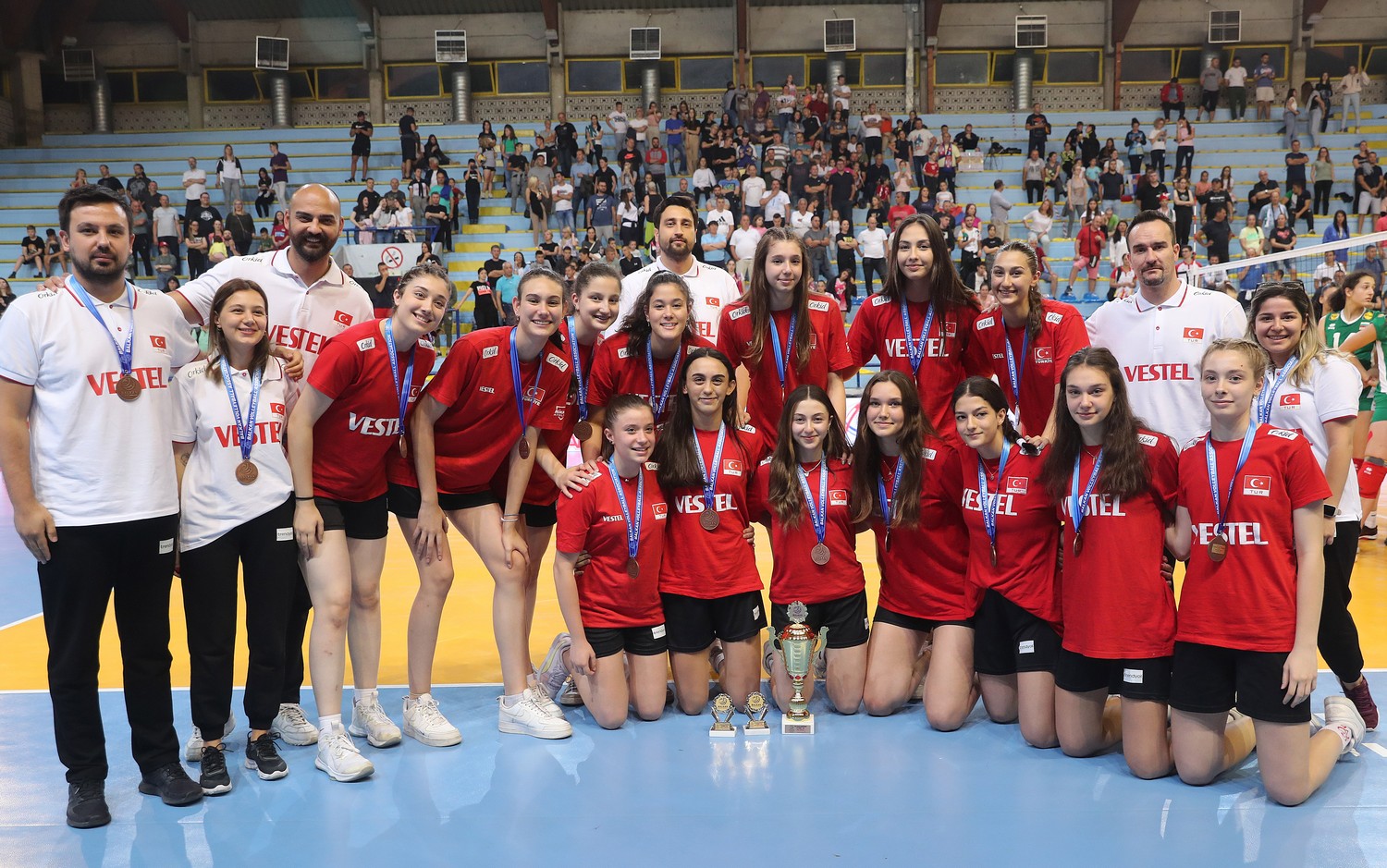 In match for bronze medal, Türkiye defeated Romania 3:0 (25:23, 25:14, 25:19) and won bronze medal. Eylul Boztepe was the best in Turkish team with 13 points. Antonia Dora Gheti won 10 points for Romanian team.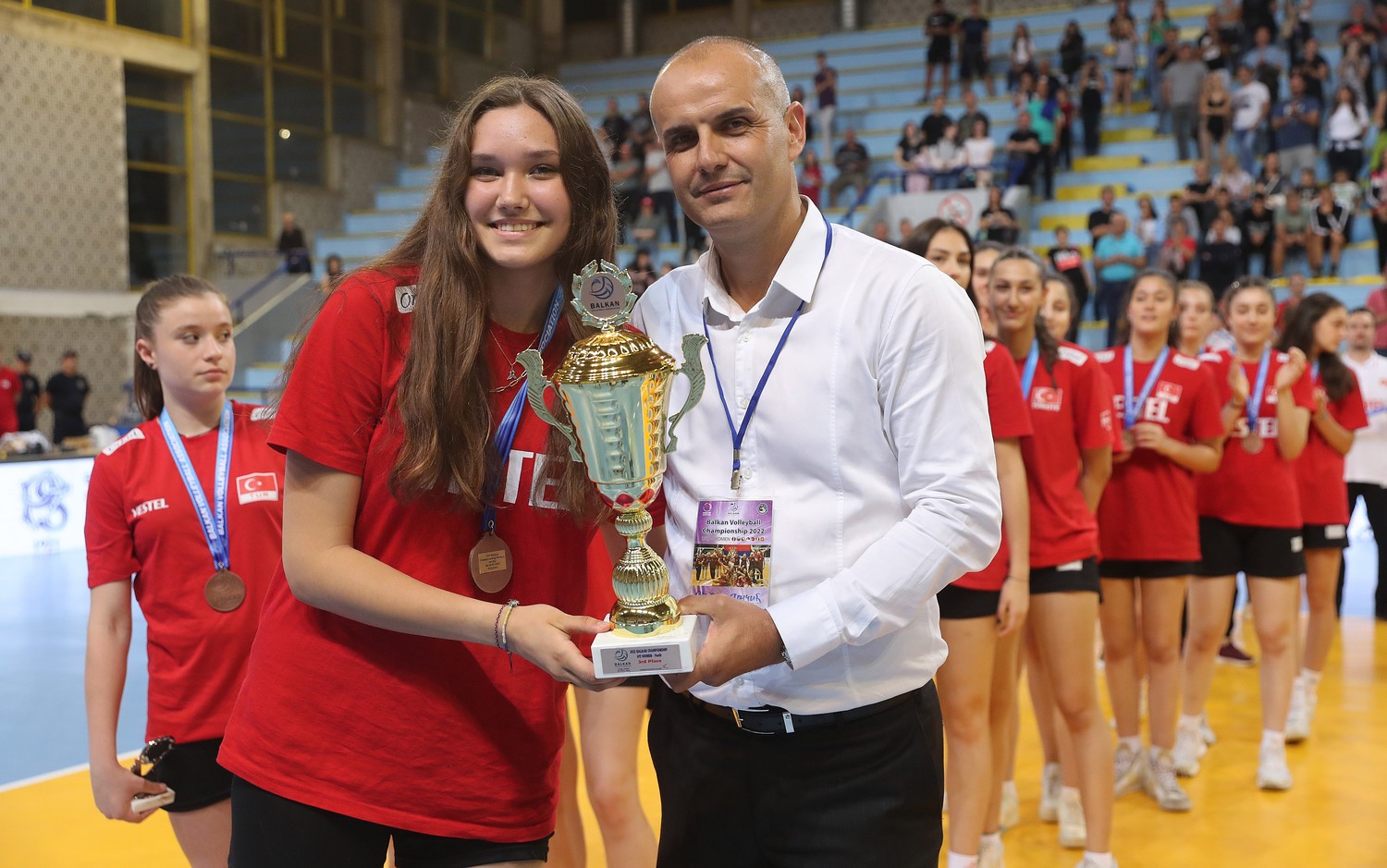 Oliver Toncic president of Pčinj district volleyball federation handed over trophy for 3rd place to Bianka İlay Mumcular team captain of Turkiye.
Miodrag Rajkovic and Slavisa Perovic members of assembly VF Serbia presented bronze medals to team Turkiye.
In fight for 5th place Bosnia and Herzegovina beat North Macedonia 3:0 (25:19, 25:14, 25:19). With 14 points Andrea Rapic took care for Bosnian victory. In Macedonian team, Eva Trpenovska was the best with 10 points.
Individual award was presented by Slavisa Perovic BVA supervisor on tournament in Vranje.
MVP of U17W Balkan Championship is Ana Mihajlovic from Serbia.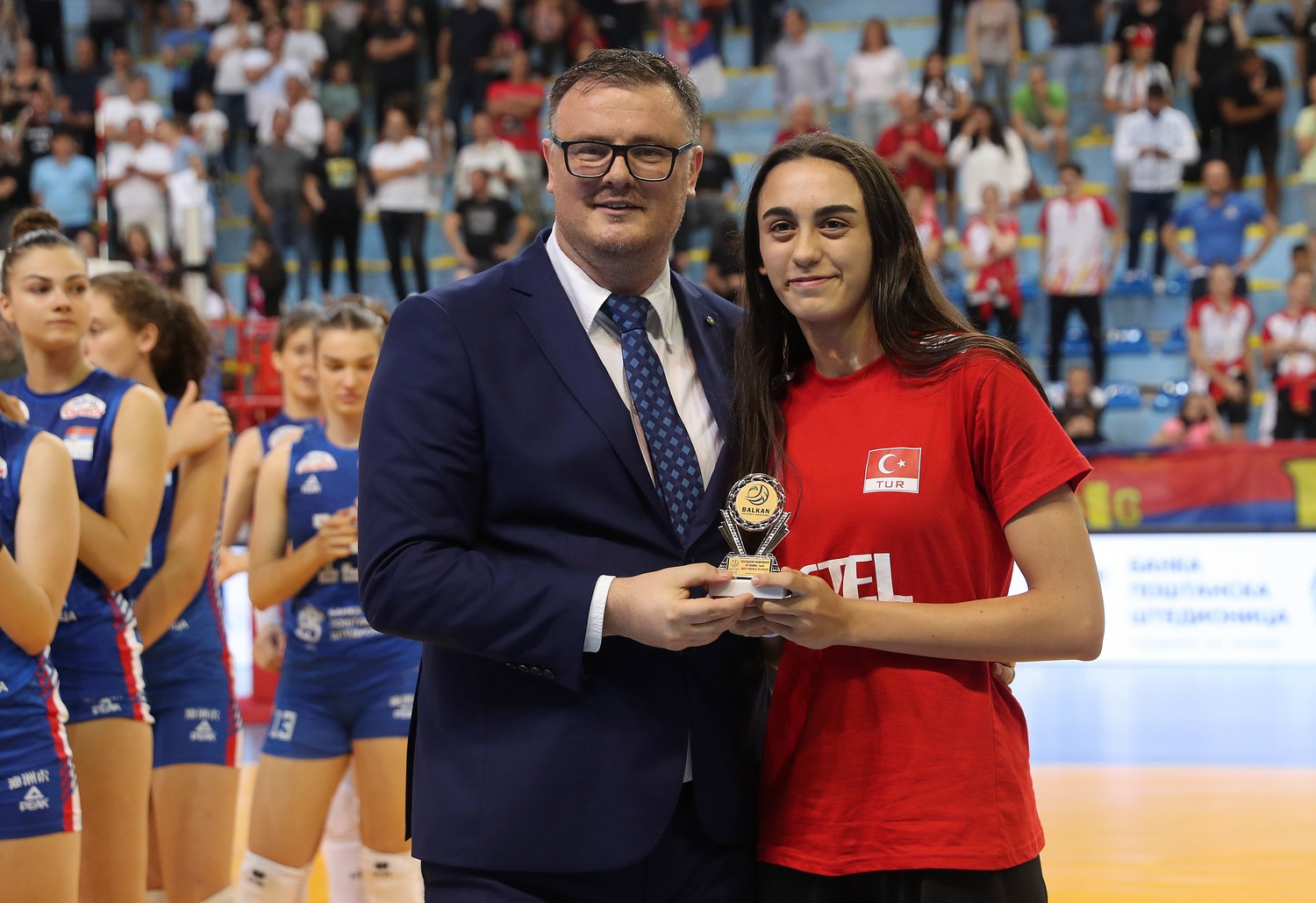 Begun Kacmaz from Türkiye is the best middle blocker of  U17W Balkan Championship.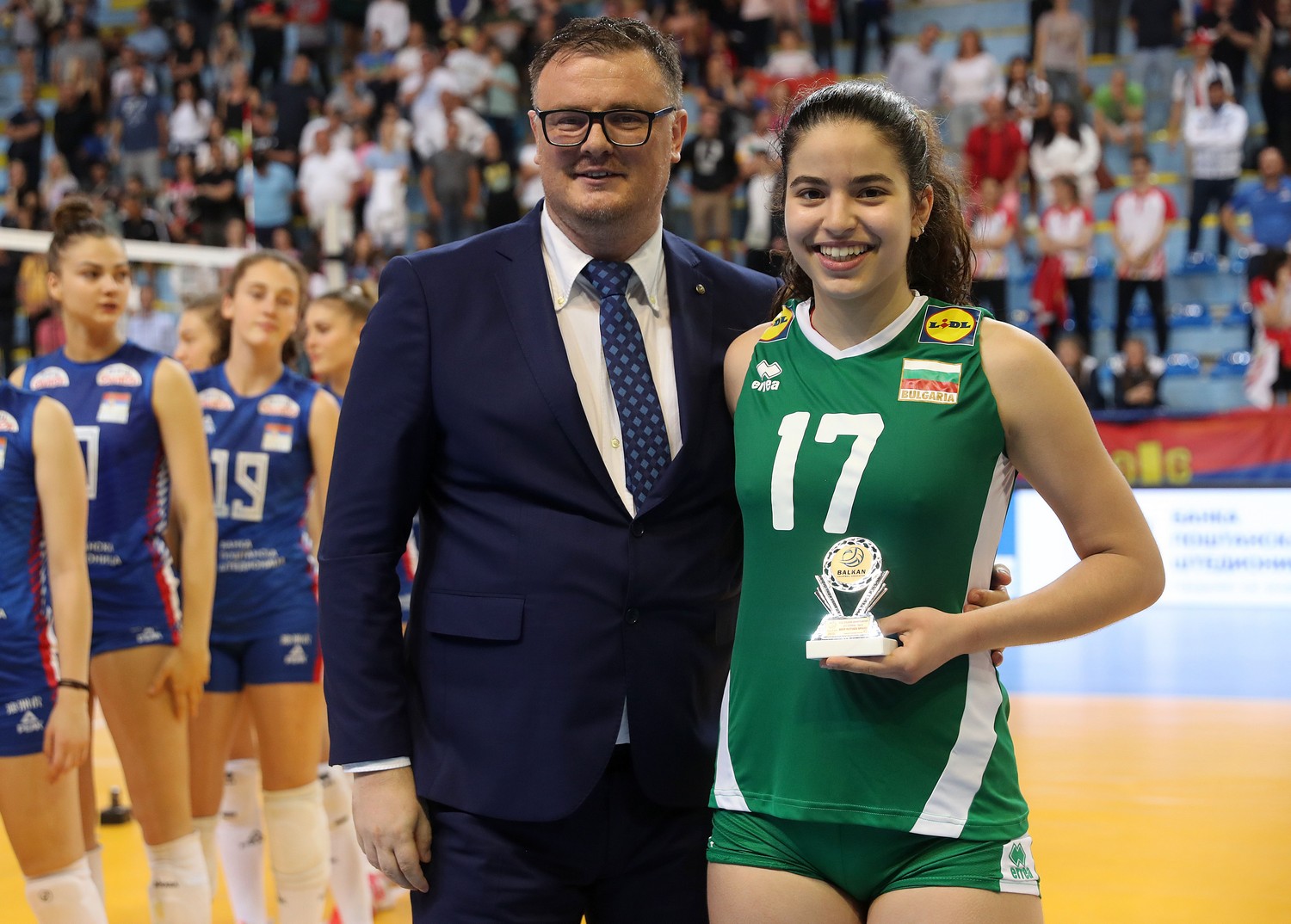 Maria-Gabriela Milicevic from Bulgaria is the best outside spiker of U17W Balkan Championship.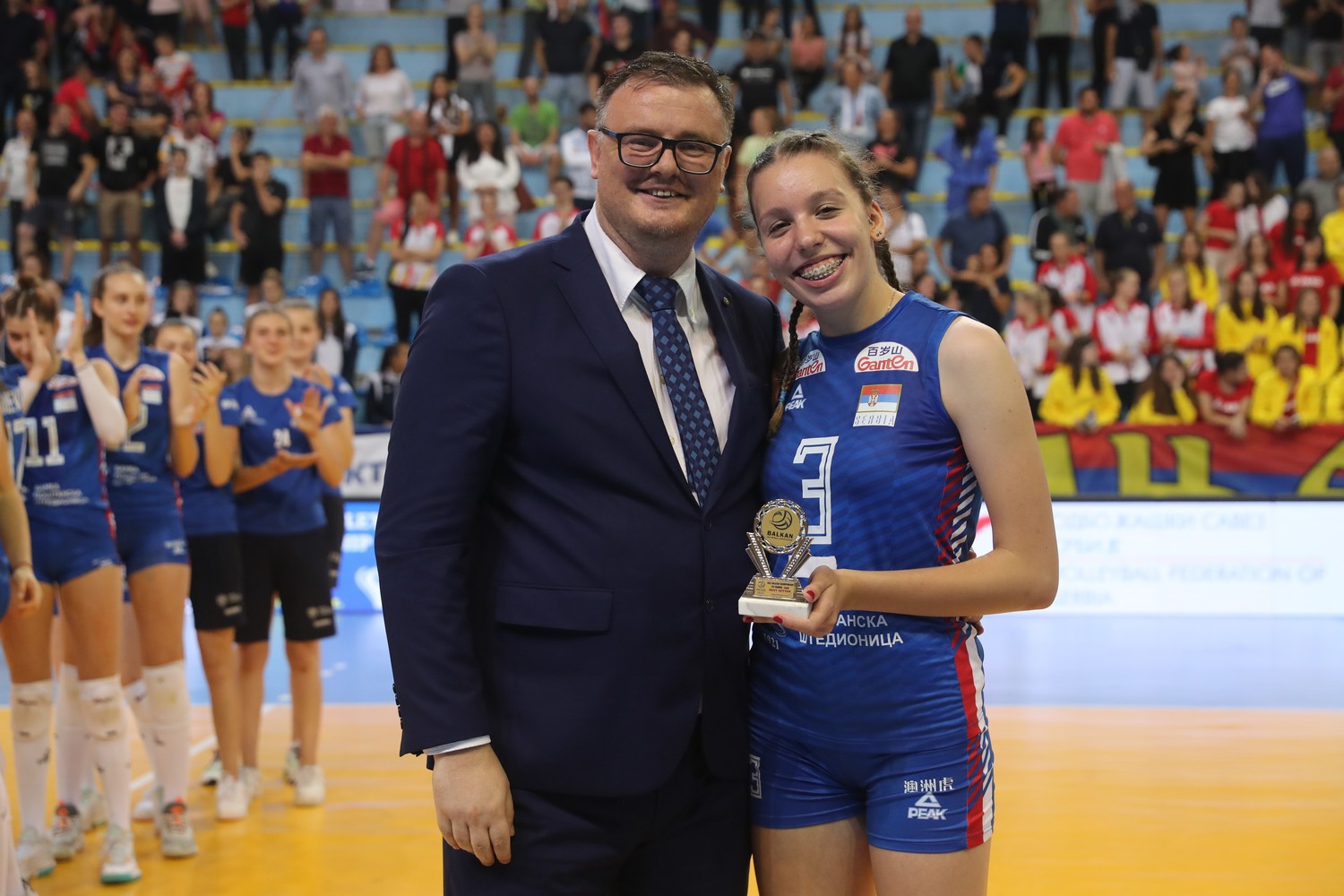 Teodora Krickovic from Serbia is the best setter of U17W Balkan Championship.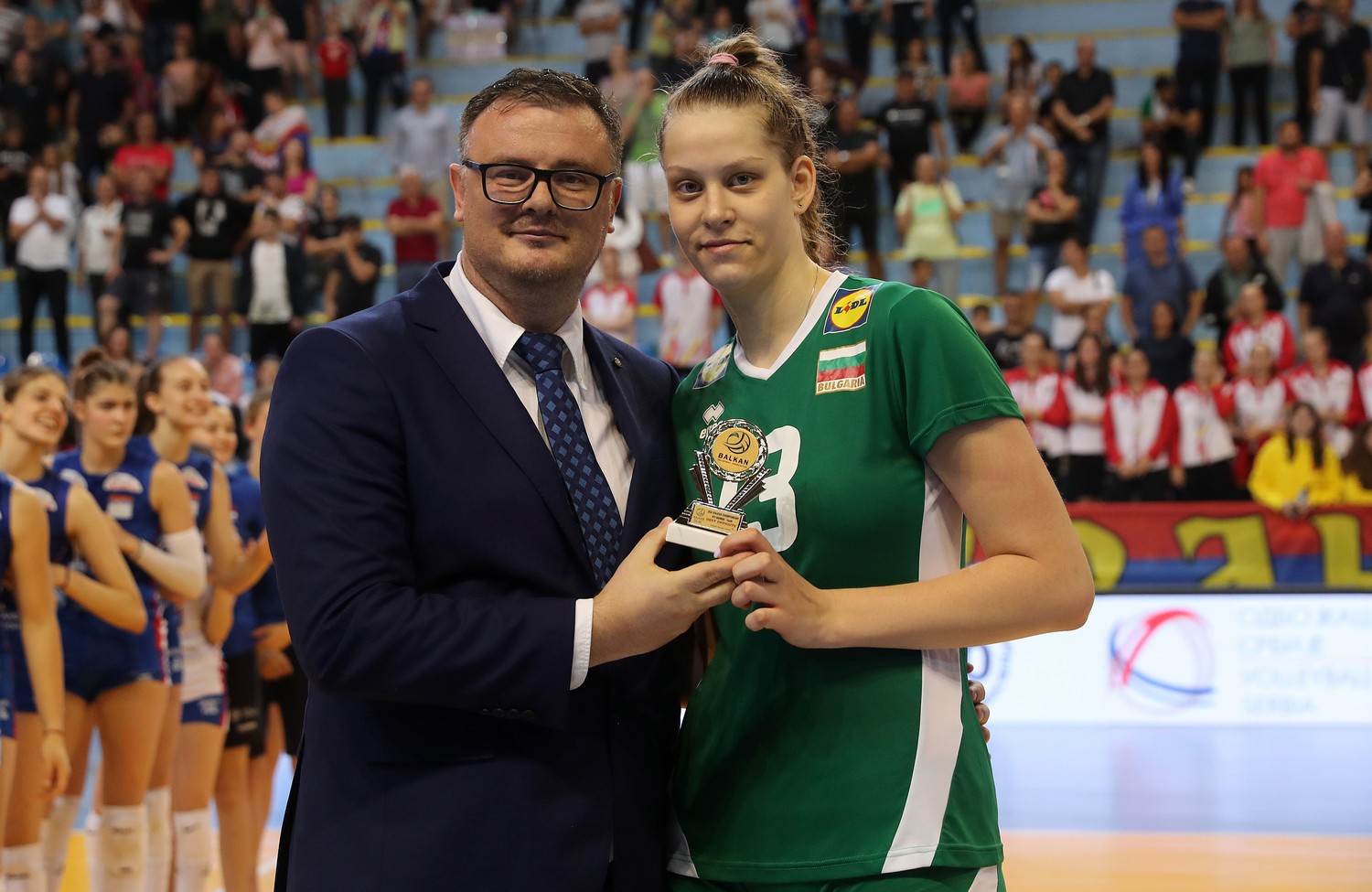 BVA Star Iva Dudova from Bulgaria is the best opposite of U17W Balkan Championship.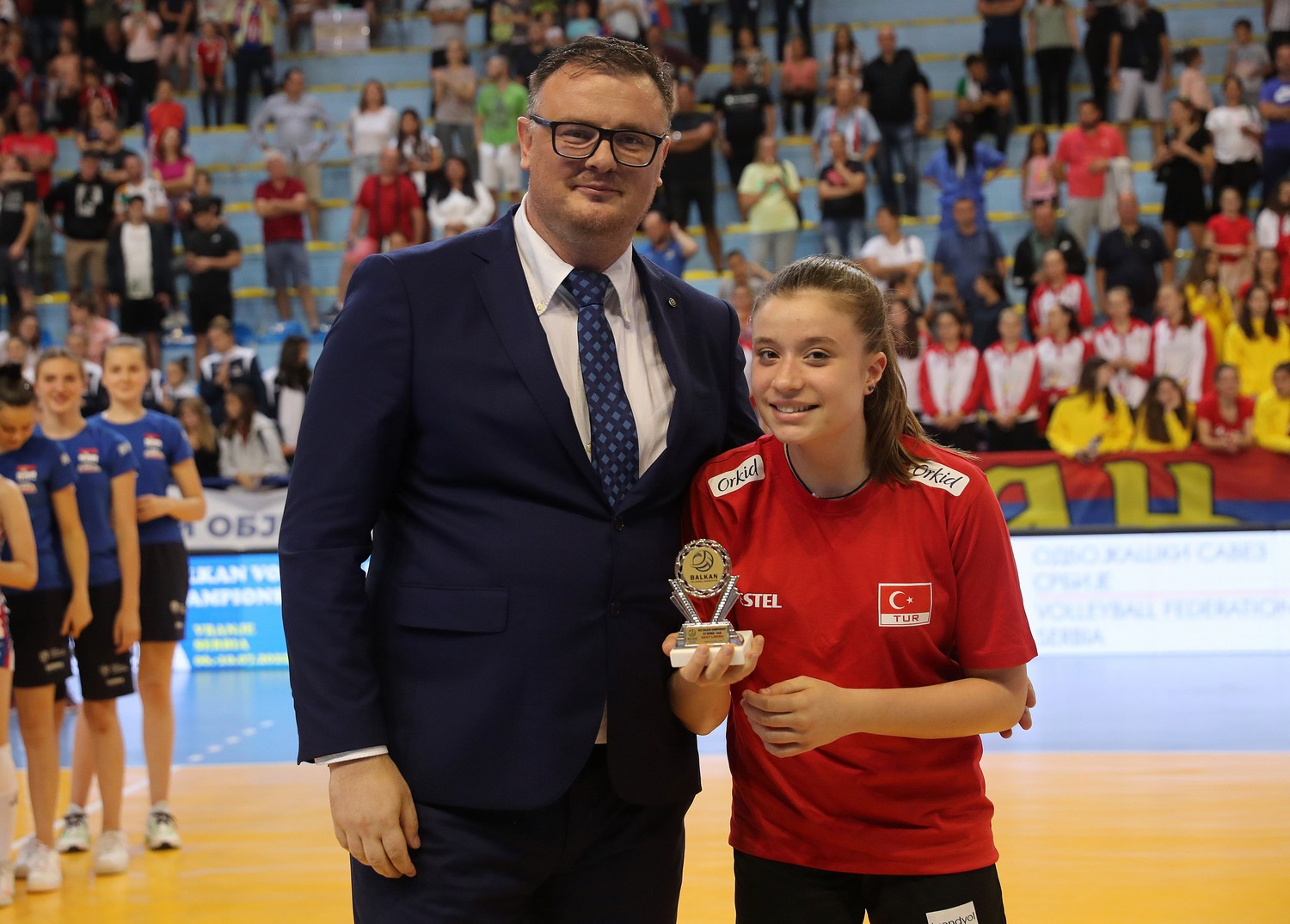 Ece Esepasa from Türkiye is the best libero of U17W Balkan Championship.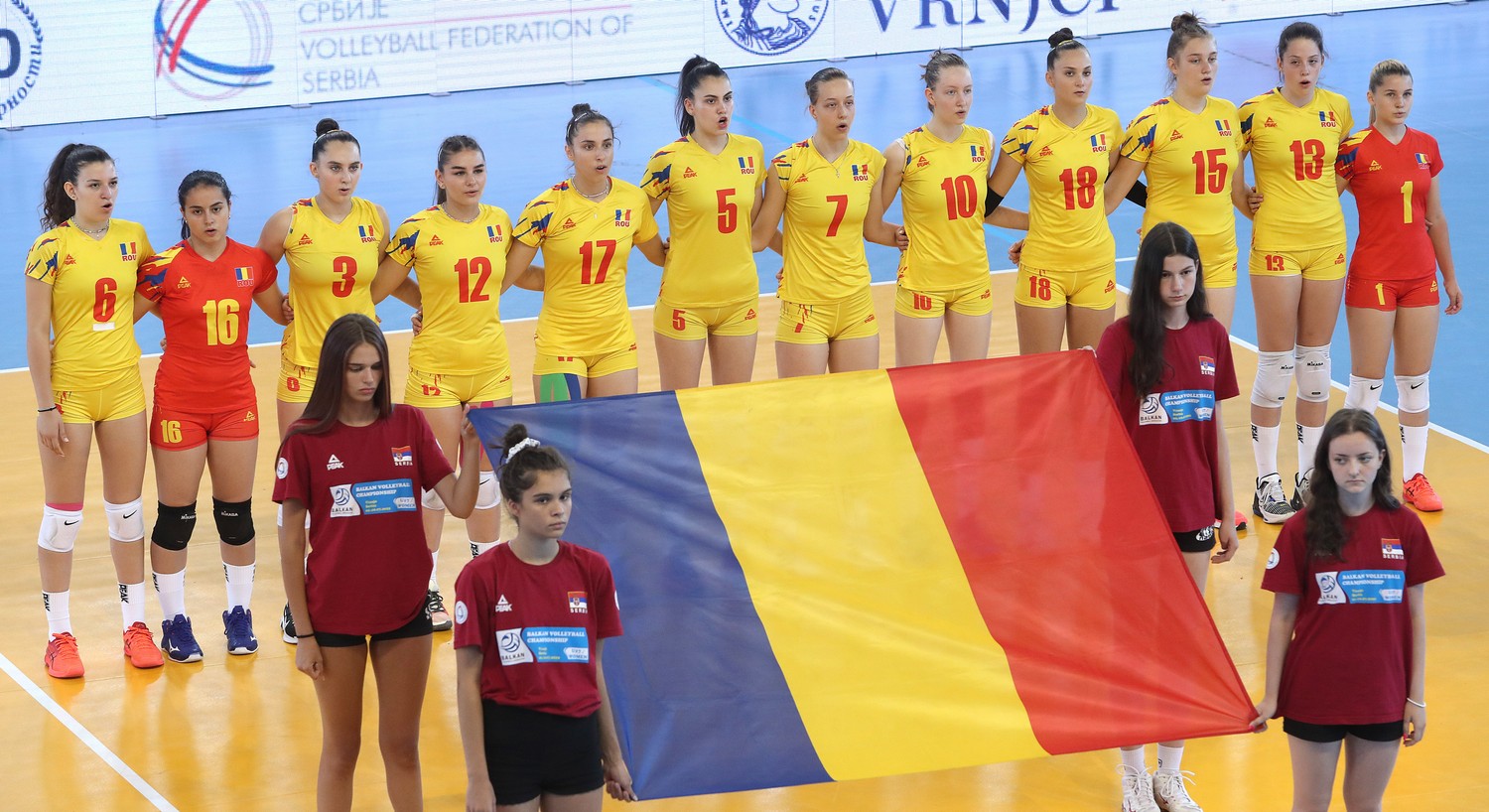 Romania is awarded as a fair play team.