U19 Women National team of Serbia started preparations on Monday for Group H tournament of 2nd round Qualifiers for European Championship 2022, which will take place in Hradec Kralove (Czech Republic) from 08th until 10th April. Vladimir Vasovic, head coach of Serbian U19 Women team, invited 17 players to the preparations.
SETTERS: NINA MANDOVIC (TENT, OBRENOVAC) I IVONA LAZOVIC (OMLADINAC, NOVI BANOVCI).
OPPOSITE: JOVANA ZELENOVIC (JEDINSTVO, STARA PAZOVA).
LIBEROS: ANJA KUJUNDZIC (RADNICKI BLASTERS, BEOGRAD), STEFANA PAKIC (TENT, OBRENOVAC) I DINA ZUPIC (NOVI PAZAR).
MIDDLE BLOCKERS: HENA KURTAGIC (TENT, OBRENOVAC), IVA SUCUROVIC (OMLADINAC, NOVI BANOVCI), ANA JARAMAZOVIC (TENT, OBRENOVAC) I ANDREA TOMOVIC (CRVENA ZVEZDA).
OUTSIDE SPIKERS: ALEKSANDRA UZELAC (ZELEZNICAR, LAJKOVAC), KSENIJA TOMIC (PARTIZAN), VANJA IVANOVIC (ZELEZNICAR, LAJKOVAC), UNA VAJAGIC (OMLADINAC, NOVI BANOVCI), SIMONA MATESKA (BEOGRAD), BOJANA POPOVIC (TENT, OBRENOVAC) I ANJA ZUBIC (PARTIZAN).
Despite head coach Vladimir Vasovic in U19 Women team staff are assistant coaches Hamza Zatric and Aleksandar Milovic, and also Pavle Matic as team statistician.
U19 Women of Serbia are the current runners-up in Europe, as they won a silver medal at the 2020 European Championships in Zenica and Osijek.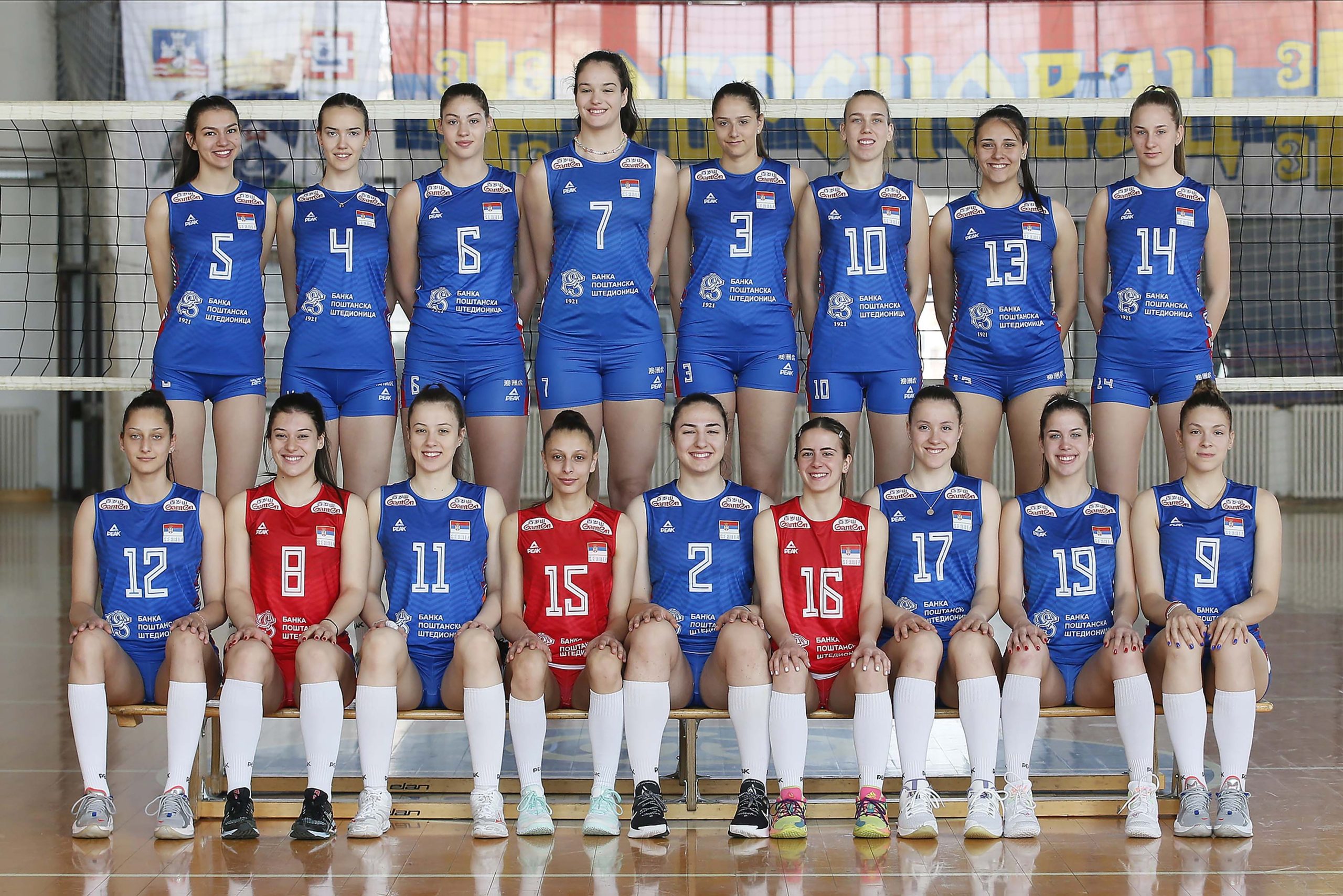 Two years ago, this generation won bronze medal in youth competition at European Championships 2020 in Podgorica.
U19 Women Team of Serbia will train in Obrenovac until Wednesday, 6th April, when their departure for Czech Republic is planned.
The XXVIII U19 Women European Championship 2022 will take place from 27th August until 04th September in Skopje, North Macedonia.