The undefeated leaders of the Turkish Volleyball national league Halkbank ANKARA are taking firm steps forward in the CEV Challenge Cup as well. Halkbank, the most established and successful team of the Turkish capital, Ankara, will compete against Estonia's TALLINN Technical University in the quarterfinals.
At the end of the two matches coming up in Ankara, the winners will advance to the semi-finals. These two matches will be the first official fixtures ever played between Halkbank ANKARA and an Estonian team. Halkbank are yet to lose a match in the Challenge Cup this season.
The home team have also claimed all of their matches in the Turkish national league, but they are still slightly lagging behind their all-time winning streak of 36 straight matches.
Most recently, Halkbank beat TOKAT Belediye Plevne 3-0 away from home in the latest round of their national league.
Selcuk Keskin sounded happy and confident after the latest victory:
"We play every match with the same goal and develop our strategy accordingly. Players are like Lego bricks, everyone complements each other. We respect the Tallinn team as much as we respect all of our competitors but we want to be the team that reaches the last four. Our self-confidence is high. That is why we believe we will make it through the next round."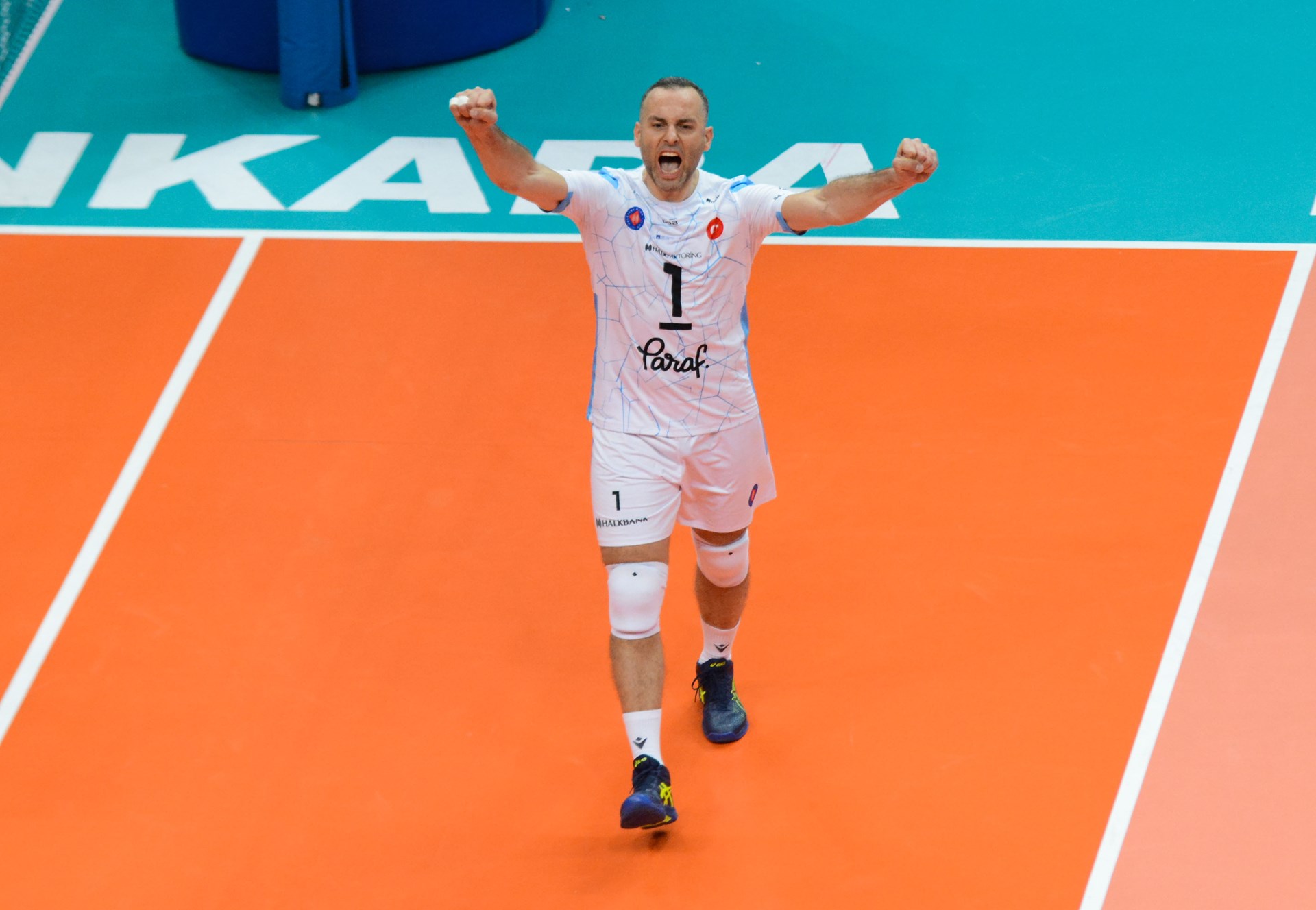 Youngster Efe is full of confidence
Speaking about the upcoming matches, youngster Efe Bayram insists that they are wishing to complete their mission this time around. "We are very excited that we are among the top eight teams of the CEV Challenge Cup. Slowly but surely, we are moving towards reaching our goals. This Tuesday and Wednesday, we will play very important games against one strong and well-organised team. We want to win these two consecutive matches and reach the last four. Last year, we did well in this same competition but unfortunately, we lost against Milano in the semis. They eventually claimed the title. This year we want to lift the trophy and we are doing really well to fulfil our dream. However, we first have to win these two matches and after that, we will go for more."