President of Volleyball Federation Montenegro Cvetko Pajkovic and president of Municipality of Mojkovac Vesko Delic signed a donation agreement, in order to successfully implement project "Free Volleyball School" in the Municipality of Mojkovac.
In the next seven months, the Municipality of Mojkovac will provide financial support for the training of students of the "Free Volleyball School" project, as well as compensation to the teacher at school "Aleksa Dilas Beco" in Mojkovac.
Pajkovic expressed satisfaction that the Municipality of Mojkovac recognized the importance of this project.
"It is a project that we started last year and the idea is that in all municipalities in the north of Montenegro, boys gather around volleyball, where it is all free. The idea is that in this way the Volleyball Federation of Montenegro increases its base, in terms of increasing the interest of male children in volleyball. Also, the goal is for all volleyball schools to grow into clubs tomorrow, where the local self-government will have multiple benefits", Pajković said.
He pointed out that the "Free Volleyball School" will give a new stamp to the sport in Mojkovac, Municiplaity that once had volleyball club, Pajkovic reminded.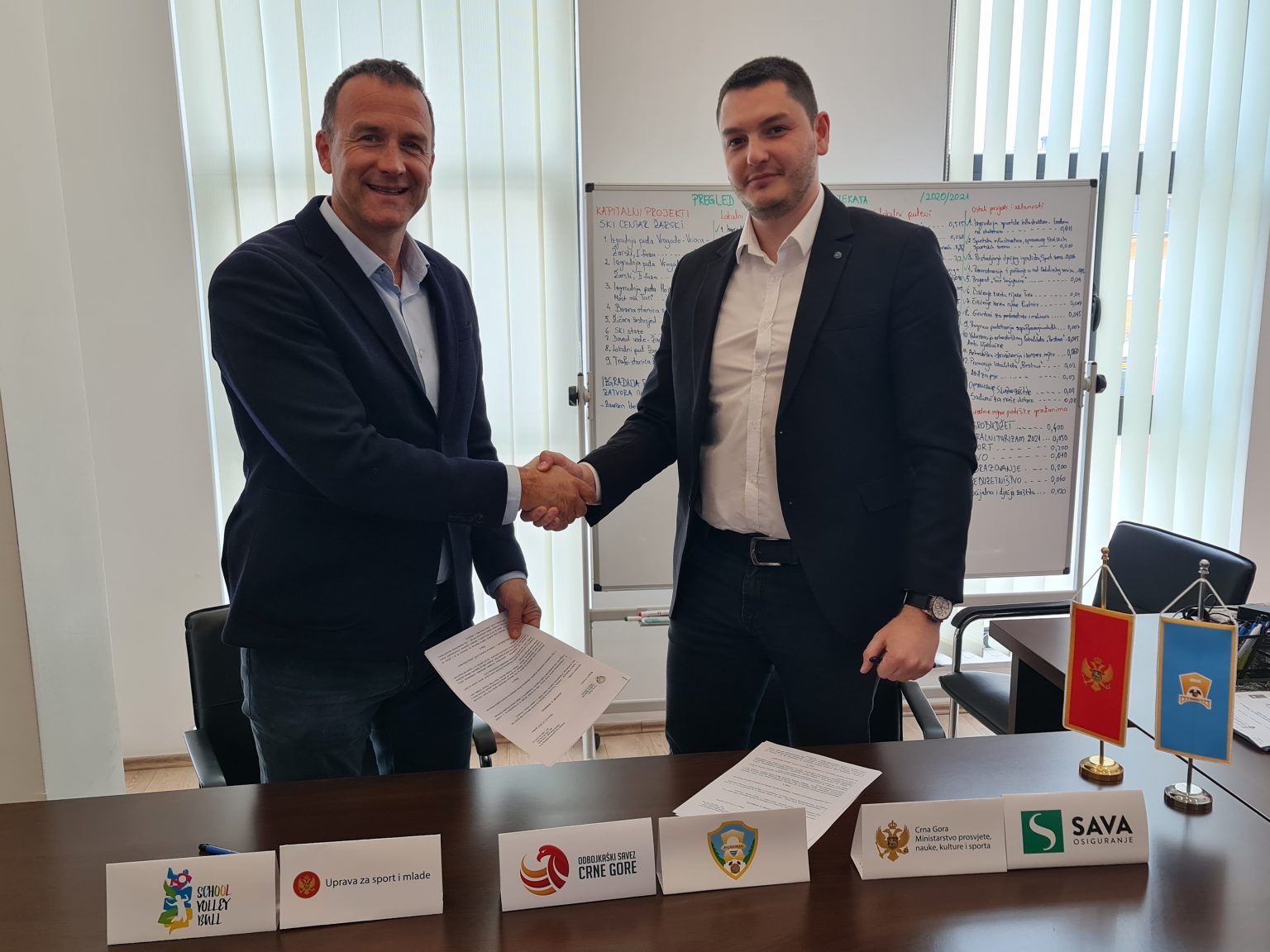 Delic said that Municipality of Mojkovac will try to support Volleyball Federation of Montenegro in this project, with the expectation that successful cooperation will continue in the future.
"This is just one of the goals of the project in which we want to encourage children in Mojkovac to play sports more intensively. I am convinced that there will be great interest in this project. Also, I hope that the volleyball school will generate new talents that will represent Mojkovac not only in Montenegro, also in the world", Delic concluded at the end of the meeting.
The project holder is Volleyball Federation of Montenegro, under the auspices of the European Volleyball Confederation (CEV), Ministry of Education, Science, Culture and Sports, Directorate of Sports and Youth and in cooperation with local munucipalities and with the support of the Montenegrin Olympic Committee and Sava Osiguranje.