You may rightfully say that Yigit Gülmezoglu is one of a kind – and for many reasons. Since he started playing Volleyball as a school pupil at the young age of eight, Yigit has enjoyed a truly remarkable journey – not only in the sport, but in life as well.
Yigit admits that even though his family loves sports, he is the first member of his household to play Volleyball – or any other sport – professionally. He was playing basketball and swimming in his early years when a Volleyball coach from his primary school spotted him and recognised his talent and potential. "I decided I would give it a try and it soon became my passion," he admits.
However, for quite a while, about four years, Yigit divided his time between Volleyball and another sport – which is even not that popular or mainstream in his native Turkey: fencing. He achieved much success, claiming top finishes in many national youth competitions and qualifying for European events too. What is especially interesting, Yigit practiced the sabre – the discipline that requires more speed and agility than foil and epee do.
After moving to high school, he realised he would have to make a choice between the two sports – and he went for Volleyball. However, his fencing background still pays dividends even to these days. "Fencing teaches you the importance of fast movements and quick reactions. Moreover, it requires the ability to think fast, to react to your opponent's actions and moves quickly and to adjust to his strategy," he admits.
These skills have proven extremely useful, as Yigit is one of very few players to have played Volleyball at the highest level in different positions – starting as a setter before completing his transition to outside hitter. "I played my first professional game with Arkas at the age of 16 and did so as a setter. However, even though at club level I was working primarily as a setter, I regularly did test myself in different positions while playing for the Turkish youth and junior national teams – where I would maybe start as a setter but play as an outside hitter and even opposite at times," he recounts.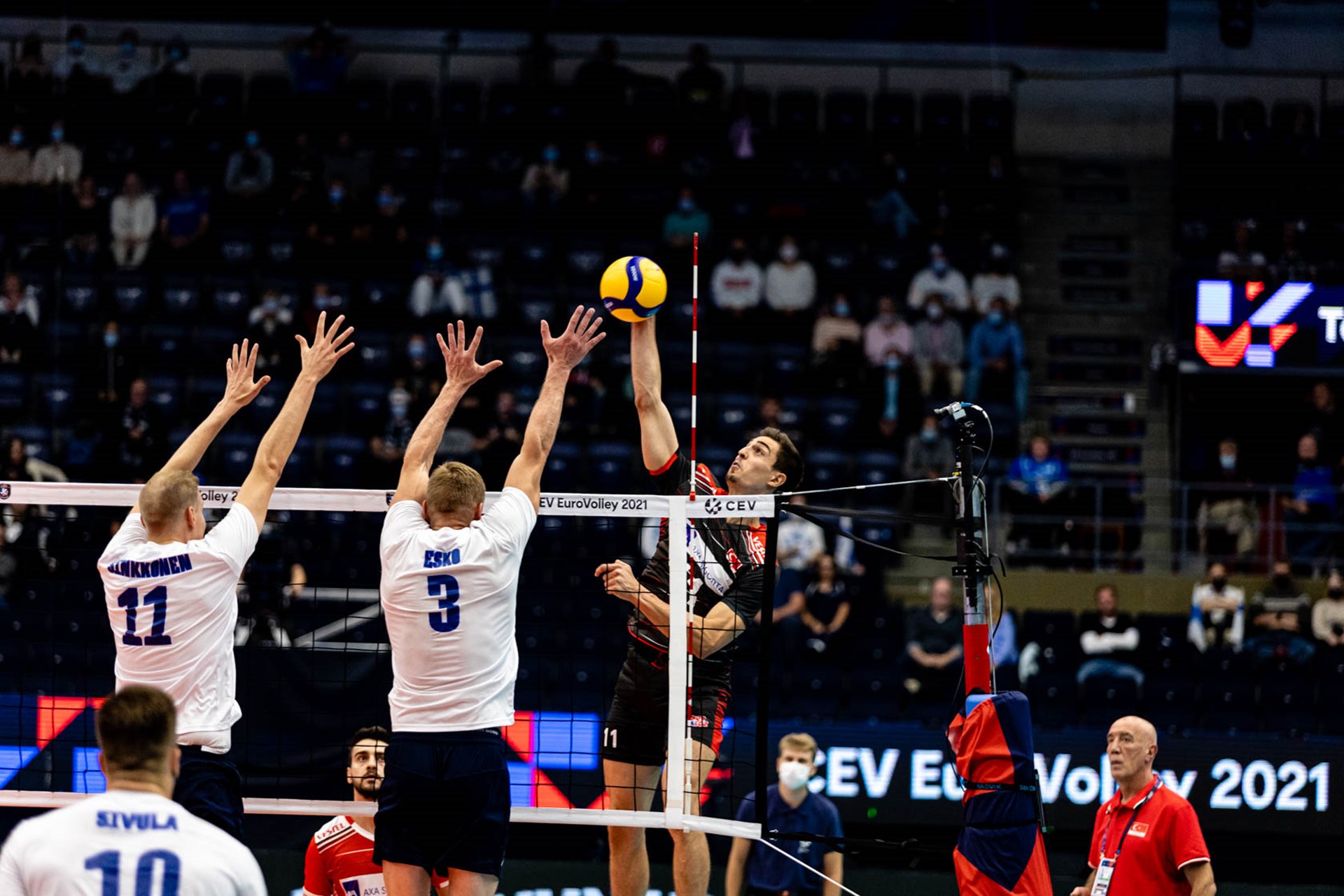 Even though his transition 'officially' happened at the age of 19, Yigit acknowledges that his fencing background helped him fulfil both roles.
"As a setter, you need to think and act quickly – as much as you would do in a fencing bout. As an outside hitter, you need strong and fast legs, and your reaction time is very important, especially in defence."
At the age of 19, a conversation with his long-time coach at Arkas, Glenn Hoag, convinced him to move from the play-making position to the outside hitter one. "We realised with Glenn that we would work on this but it was not such a good idea to make the transition midway through the season." Arkas eventually claimed the Turkish national league title with Yigit taking the prize for the best setter of the championship, but soon afterwards, already with the beginning of the national team season, he moved to the outside position.
"Obviously, the transition did not happen overnight, but I realised that I wanted to follow my instinct and to trust my inner voice, so to speak. It was a learning process, and I needed some time to adjust – at the beginning, I felt that playing as an outside resulted in a lot of back and knee pain, since my body had to slowly but surely adjust to a different position and the challenges associated with that. However, this transition has definitely helped me become the player as well as the human being that I am today."
Last year, in a season heavily disrupted by the pandemic, Yigit briefly returned to play as a setter. "I did train for two days only and I had to step in since both of our setters at Arkas were sick. There was no other option, even to resort to a member of the youth team; we won a key match 3-1 but after that game, I felt mentally exhausted even though it was a lot of fun. I was no longer used to that role, which is very demanding, physically as well as mentally," he says with a laugh.
Recently, Yigit has used his official Instagram account to share his views on what the life of a professional player / athlete is. "These posts reflect my passion for writing. I am sharing my feelings and my experiences so that I can possibly help others when they make their own decisions – not just in sport but in life as well. If sharing my thoughts can support others in their endeavours, help younger people chase and follow their dreams, that would make me very happy," he adds.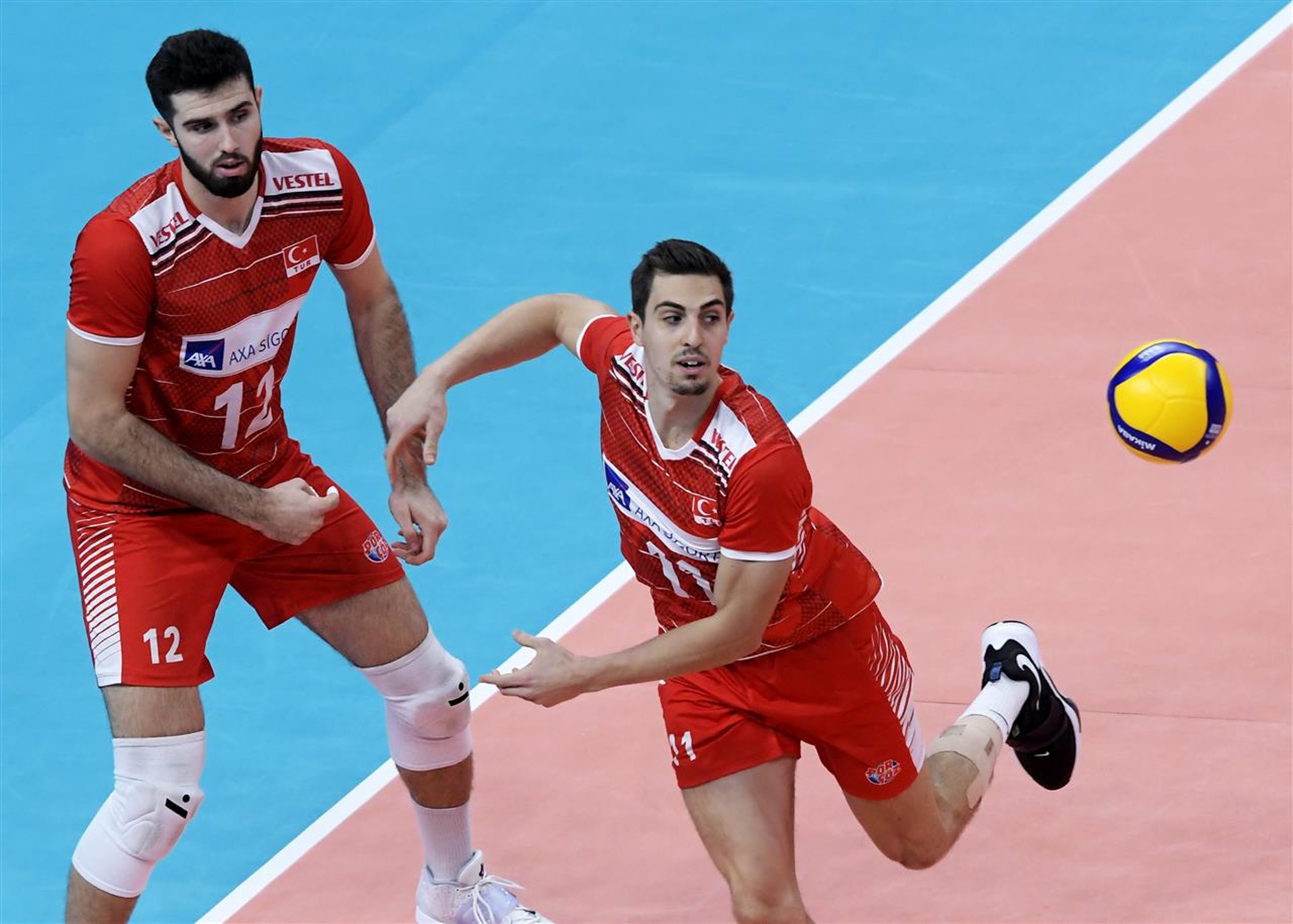 What Yigit emphasises is that Volleyball is not a job only:
"When you do something out of passion, it resonates with others and inevitably connects you with the people, including fans in the arena and followers on social media. I wish to motivate others to work hard for what they love – as much as I do with Volleyball. You can apply the same attitude in any other aspect of your life."
Yigit is one of a kind not only for his fencing background, the successful transition from setter to outside hitter, but for another reason as well. "We can say that in Turkey it is not that easy for a professional athlete to pursue high education at the same time. I finished my studies in industrial engineering with success while playing professional Volleyball. This is also a message I wish to share with others: despite any constraints there might be, you can achieve something as an athlete and in your education as well. I hope that many more will follow this path," he continues.
Last summer, he was a member of the Turkish national team that caused a sensation at EuroVolley when they beat Russia in the pool phase and were close to upsetting Serbia in the 8th Finals. "There is still much work to do. We showed that we can play at a high level and the victory over Russia was obviously a boost of confidence. However, we still lack experience when it comes to playing top matches – as shown by the disastrous first set we had against Serbia. We need to play more such matches to make it to the next level."
At some point, and this is likely to happen soon, the men's team will be ready to emulate the success of their women's colleagues. "I am extremely proud of what our women's team has achieved," Yigit says. "They have inspired us in many ways as they have been one of the world's top teams for the past 10 years and this is no coincidence. They have pushed us to get better too – if they can do and achieve what they have, we can do it as well, especially with this generation of players. At that point, men's Volleyball will draw more attention from fans and media as well – but this process has already begun and it will only get better."
Something that may help men's Volleyball to develop further is interaction with other leagues and coaches. Yigit played for nine years in a row for Arkas before moving to Ankara and join the ranks of Halkbank for the 2021-2022 season. "As much as I enjoyed playing in Izmir, I realise that to improve, you need to step outside of your comfort zone and to change the environment. Playing abroad is one way to do so for sure – but the same applies to the coaches you work with, as I learned a lot from Glenn Hoag but now I am learning new things from Halkbank coach, Taner Atik, as I have done with all other coaches I have met along the way."
Yigit and Halkbank have lost one match only this season – curiously to his former team Arkas in the quarterfinals of the national cup – and he remains focussed on achieving success in the Turkish national league and Challenge Cup – after winning the BVA Cup last autumn. In this journey, he will continue to use social media in a virtuous way:
"I have to admit that I was quite sceptical about social media for a while and their use – it seems like everyone is living a perfect life but we know this is not what the reality of this world is. My wish is to use these channels in a responsible way – sharing my life and Volleyball experiences to inspire others, motivate people, and make everyone realise that even if life is not always perfect and shiny, we shall always search for positives and work hard to fulfil our dreams and ambitions."
He truly is one of a kind.
Source: CEV