A new season of Europe's premiere club competition is just around the corner with the Drawing of Lots held today in the Belgian capital, Brussels, setting up exciting encounters in the pool phase of the competition for both the women's and men's competitions.
The Drawing of Lots, conducted with help from two of volleyball's biggest names, Kamil Semniuk and Isabella Haak, both of which have made important changes for their careers having joined Perugia and Imoco Conegliano respectively this summer, featured eighteen teams already seeded for the men's competition and seventeen for the women's, with the remaining spots allocated to the teams that will come through the early rounds.
The Women's CEV Champions League Volley 2023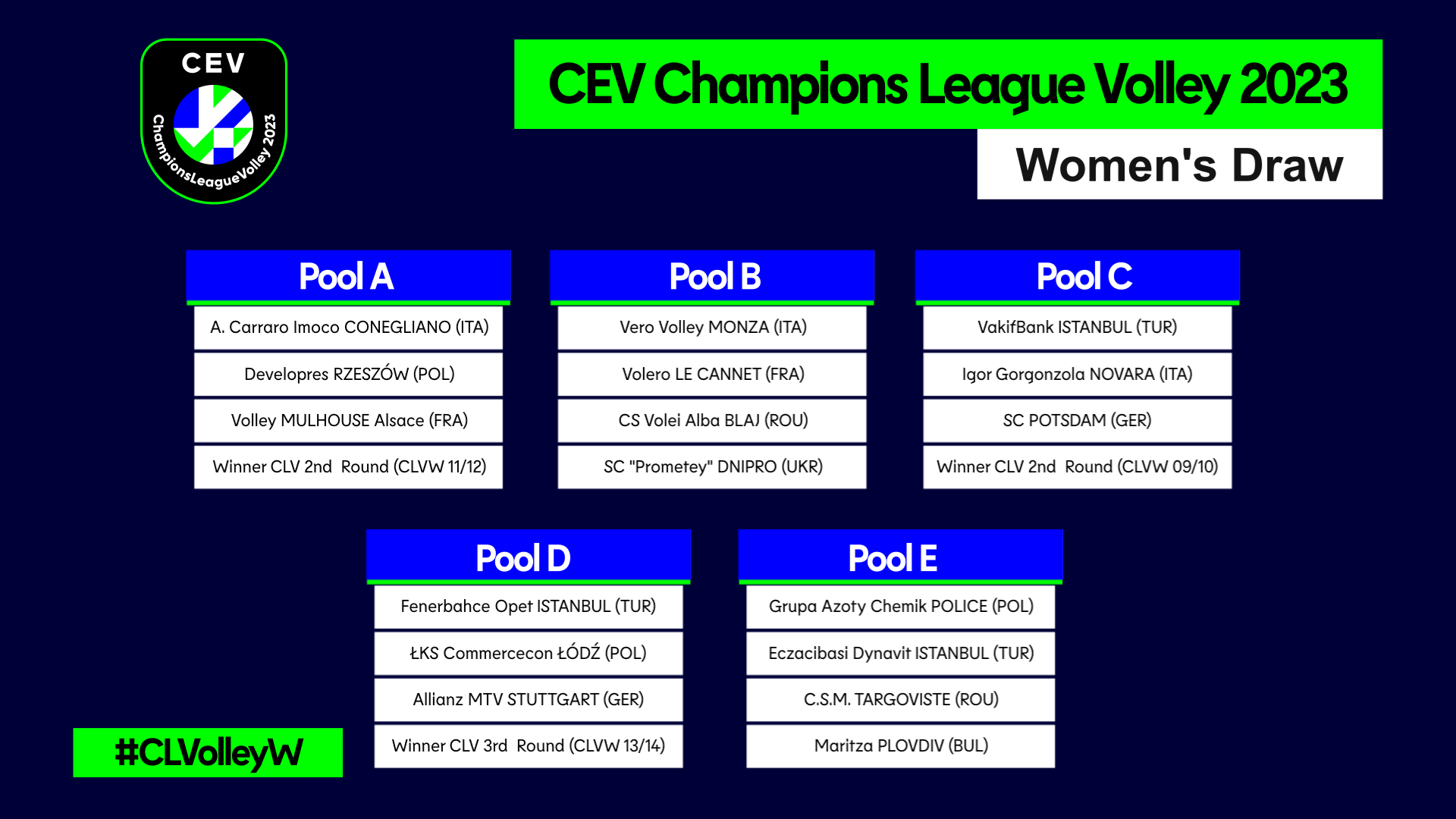 Last year's defending champions and the most successful team in the history of the competition, Turkey's Vakifbank Istanbul, which will come into the competition with a refreshed roster that now includes superstar Paola Egonu, will begin their title defending campaign in Pool C.
Former champions and last year's SuperFinalist, Imoco Conegliano from Italy, which will now be relying on Swedish Star, Isabelle Haak, has been placed in Pool A, setting up yet another Haak sisters duel for the 3rd consecutive season.
Before seeing the names coming out from the early rounds, we can already welcome two new names into the competition, Romania's C.S.M. Targoviste and Germany's S.C. Potsdam.
The Men's CEV Champions League Volley 2023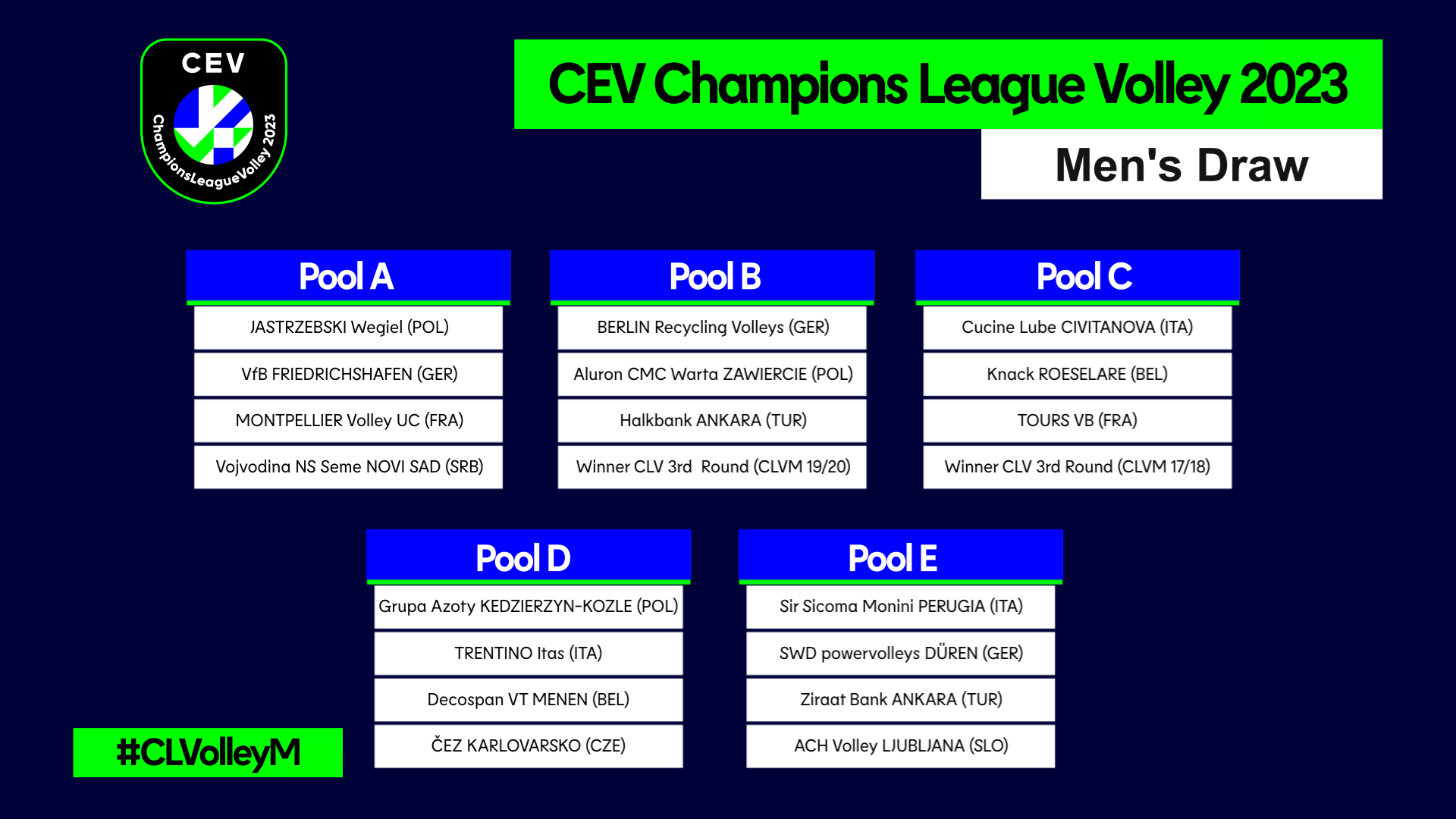 In the men's competition, defending champions and winners of the last two seasons, Poland's Grupa Azoty Kędzierzyn-Koźle has been placed in Pool D, setting up a pool phase battle against their rivals from the last two SuperFinals, Trentino Itas from Italy.
As with the women's competition, several clubs will be taking part in the Champions League Round 4 for the first time, with France's Montpellier Volley UC, Poland's Aluron CMC Warta Zawiercie and Belgium's Decospan VT Menen, with two additional spots reserved for the teams coming from the early rounds of the competition.